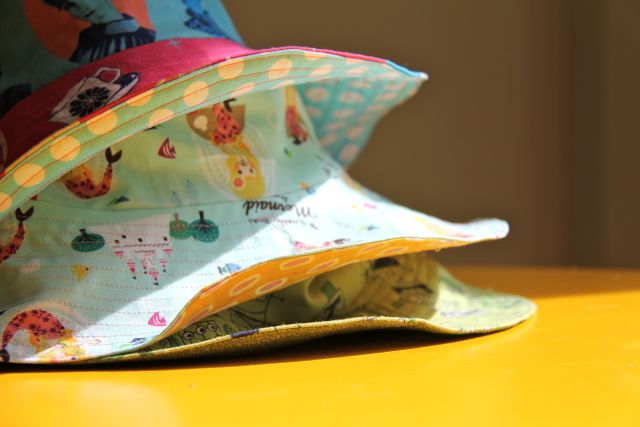 Before our big Summer Road Trip, what really got me started sewing (and sewing and sewing) for myself and the kids was these little hats.  With pale skin, I knew at least that our two littlest would need more protection from the sun–their older sister is brown, like her dad, but even she would benefit from keeping her bitty nose out of the afternoon rays once we'd been on the beach for a few hours.  Which we would be, because that is how I roll: pack every conceivable beach need, lug it all down to the sand, and then MOVE IN.  We have been known to head to the water at 10 am and stay until 4 in the afternoon, but you can't do that without two umbrellas and sunglasses and an ocean of sunscreen and a pile of swim shirts and HATS.  Lots of hats.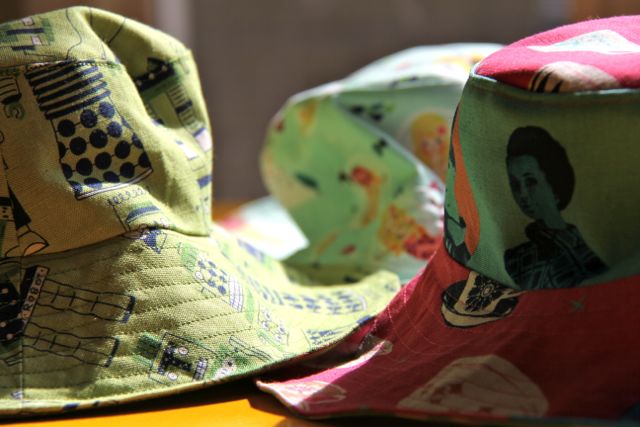 This particular pattern has been a darling of the Interwebs this summer, it seems–it's the free PDF from Oliver + S, the Reversible Bucket Hat from Liesl Gibson's Little Things to Sew, available on their free patterns page.  Perfectly sized, and easy to sew.  And uses just a smidge of fabric, so I could commit some really hoarded and lovely Japanese canvas to this project!
I actually ended up making the same size for all three of our children, who are four, six and eight.  The large seemed just the right size, and measuring their heads as the instructions indicate showed me that each of them were within 1/2″ of the measurement for the large, so I went with it.  Only one size to trace off!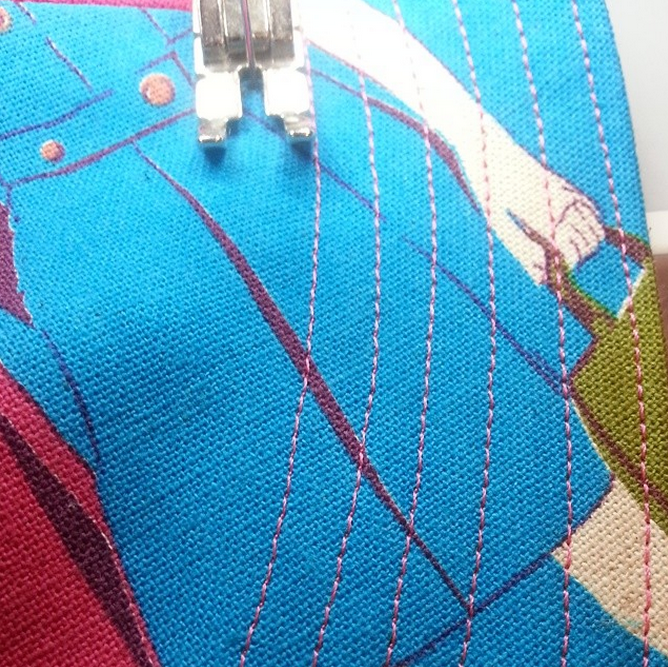 I opted to make these with no hand-stitching, in the manner A Little Gray wrote about, which worked swimmingly.  I always love a finish that allows me to tuck the seam allowances inside and then topstitch them shut–I do that with the tote in Stitch By Stitch for the same reason she does it here, because it makes a clean finish that avoids hand-sewing but still conceals all the work.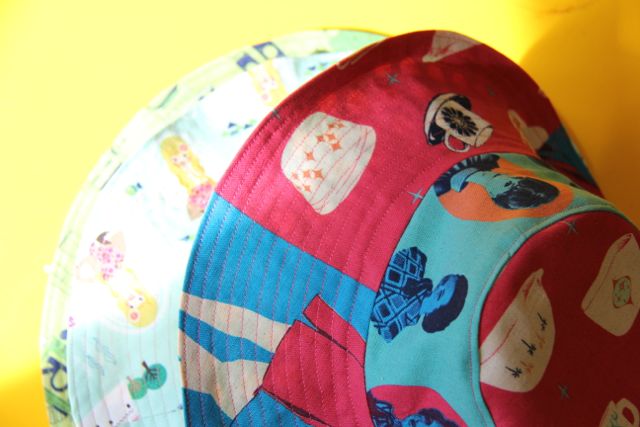 The Melody Miller Ruby Star hat is for our eight-year-old; the mermaids fabric is for our four-year-old; and the robots is for our boy.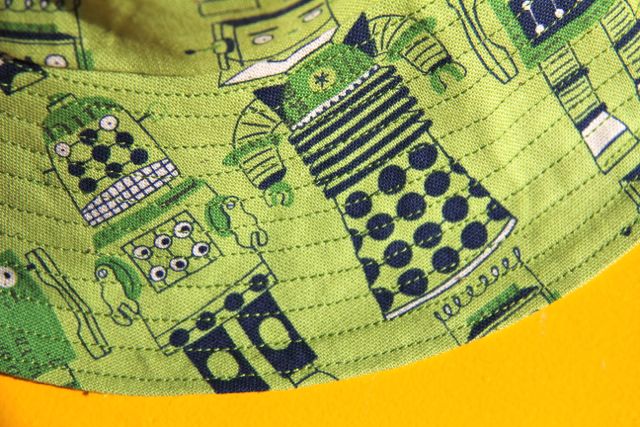 Naturally, I spent a solid hour making sure that all the hats were color-coordinated with their swimsuits.  Because you do.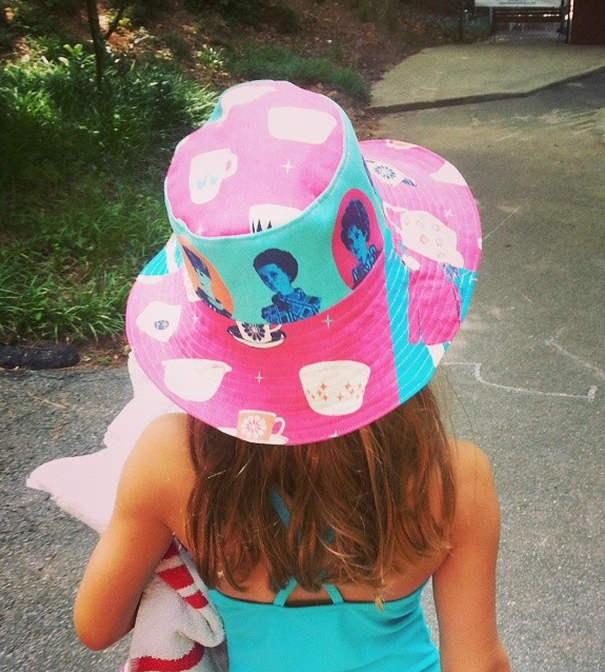 Before leaving for the beach, we even test-drove the hats at the pool, and I was gratified (and a little surprised?) to learn that ALL the children willingly and cheerfully wore them.  Whaaat?!?  So exciting.  I was sure there would be a hat battle, but with these simple hats in great fabric, they were more than willing–and even spent time flipping them inside-out and wearing the reverse fabric on the outside.
Made the breeze at the beach that much sweeter.