**This is a sponsored post. I was sent the VANKYO projector, unsolicited, in exchange for an unbiased review. Opinions and experience are all my own!**
A few years ago I started hearing rumors of the "next big thing" in sewing, which I gathered to be a technique for direct-projecting the lines of a sewing pattern on the fabric, so that cutting is via digital lines rather than paper patterns.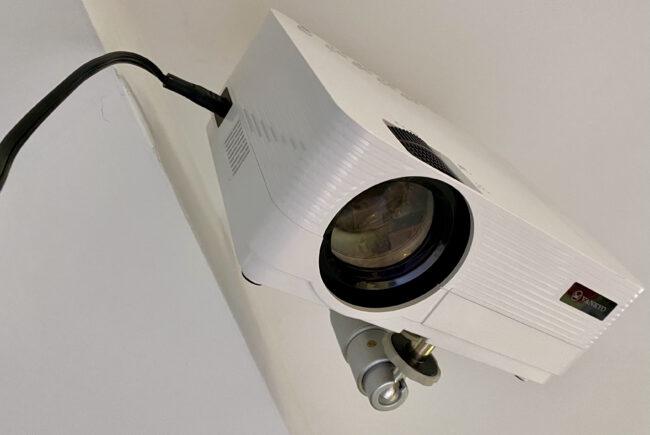 This is intriguing, on a whole host of levels. I love the idea of not having to wait to find a copy of a printed pattern in my size, or stalking the mailbox to see if arrive after I order it online. I love the idea of skipping all the paper of printing a PDF pattern. I love the idea of skipping tiling small pages together when printing on my own printer, if I want to have it NOW rather than waiting until the large-format printer can make me a copy. I love the idea of skipping tracing the pattern size I need from those pages. I love the idea of not needing to STORE those pattern pages.
You can read a much more in-depth explanation in this excellent post from Craftstorming and from Patterns for Pirates. You can also visit Projector Sewing, which has an extensive resource list, or Craft Industry Alliance, where the pros and cons are more fully addressed. Some pattern companies, like Simple Life, include free downloadable files to test out!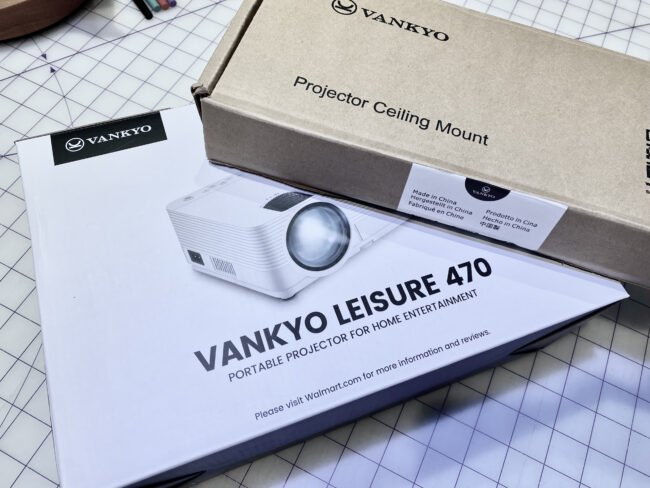 I didn't read these sites before I jumped in with both feet, quite frankly because I was convinced I would start installing the projector only to discover some kind of road block that meant we'd hit a wall and could go no further. Ironically, installing the project was SO EASY! Since it's also an essential step before testing out the various programs and techniques to make crafting or sewing with a projected pattern work, it's the focus of the video below.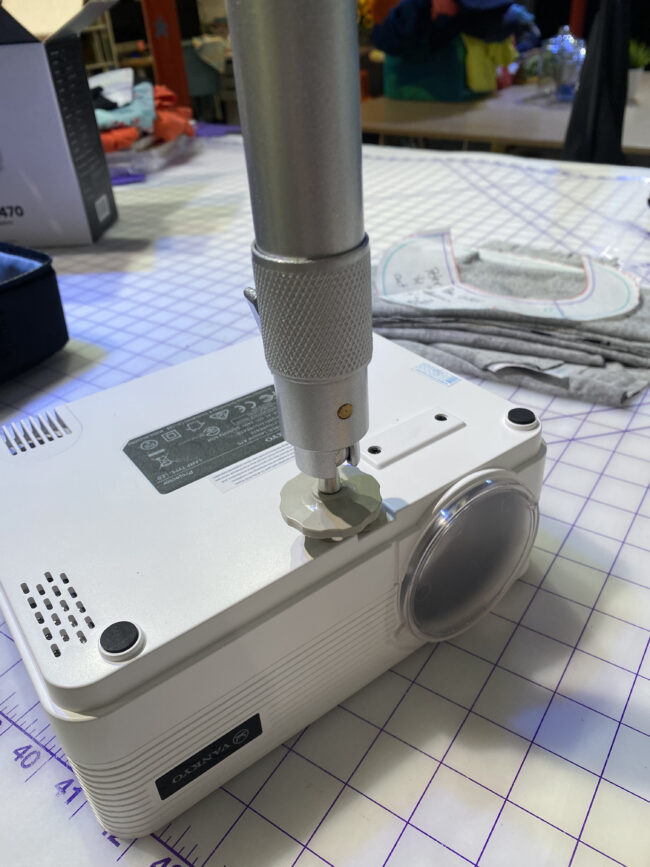 See, the catch to projector sewing is that in order for this idea to work, the projector must be installed on a surface that allows it to use the cutting table as a "screen." That requires suspending the projector using a down rod similar to a ceiling fan, so that the projected image isn't distorted and instead displays flat at a set scale.
When I received the VANKYO 470 projector, I also received a ceiling mount. The VANKYO is a portable projector, which means it can be set up in a backyard on a bedsheet for summer movie night, or (because it has an admirable resolution) as a home projector for movies and TV. It's also a well-reviewed and recommended model for sewing pattern projection.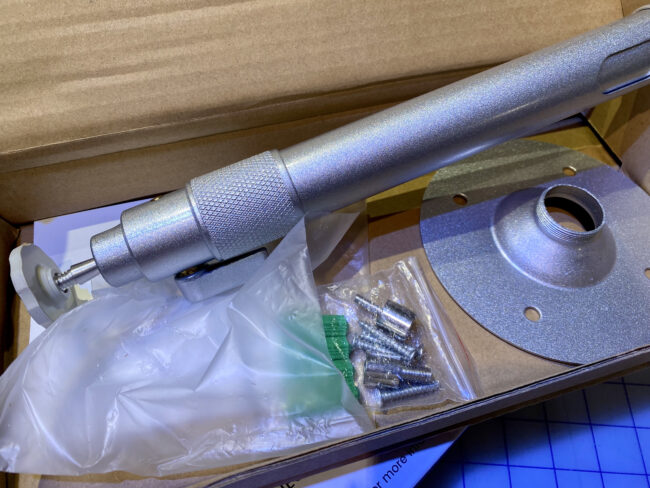 What's included:
The downrod kit came with three main parts: the FLANGE, which is a flush mount with threaded receiver for the rod; the ROD itself, which telescopes to adjust the length; and a PIVOT, which allows the projector to mount to either the wall or the ceiling, and to have nearly 360-degrees of adjustability.
I'm not an expert with a drill, by any means. My husband was out of town, my kids were away at summer camp, and I was alone in the house past 9 pm when I decided IT'S TIME and installed the projector above my sewing table. AND IT STILL WORKED!! IN UNDER 30 MINUTES!!
Check out my video on YouTube, with a time lapse of the entire–and I do mean the ENTIRE–process, including the part where I remember that drills need bits and leave the room to go get them, plus my "Closet Cam" recap after the fact:
Next post:
From here, I still have some experimenting to do. You'll find, if you take the time to read the links above, that there are some other software details to consider when projecting a sewing pattern. I'm off to solve those problems and report back!
Let me know what you think: does a projected sewing pattern sound like a headache? A much-needed advancement? As if we're living in the year 3000?? Leave a comment below, I'd love to have your commiseration as I commence experimentation!