The first sewing class I taught was in the teensy tiny back room of an artists' co-op in Atlanta. It was mostly a storage room, if I'm telling the truth, and we plugged our machines in around an Ikea table surrounded by spare hangers and boxes of display hooks. And it was amazing.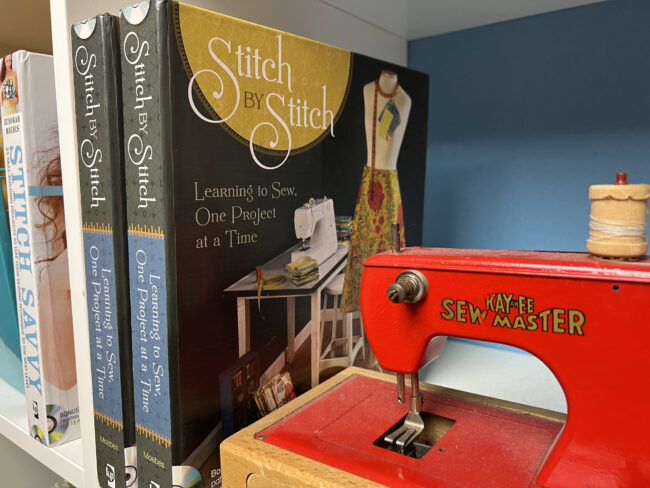 I treasure the memories of those classes. We only had six chairs, so the classes were small. Each month, a new group would come in on Tuesday nights, and we would start from scratch. Over time, themes would begin to emerge, in their stories of why they were in a sewing class and what they wanted to achieve.
My very favorite question to ask that first night was, "What made you sign up to learn to sew?" Exactly TWICE someone said, "I just woke up and thought, I guess sewing could be cool." Every other student had a STORY behind signing up for sewing class. A new baby on the way. A passion for fashion design. A desk job that left very little room to be creative. A stressful season of life that demanded a place to rest their hearts.
The sewing machine gave them that.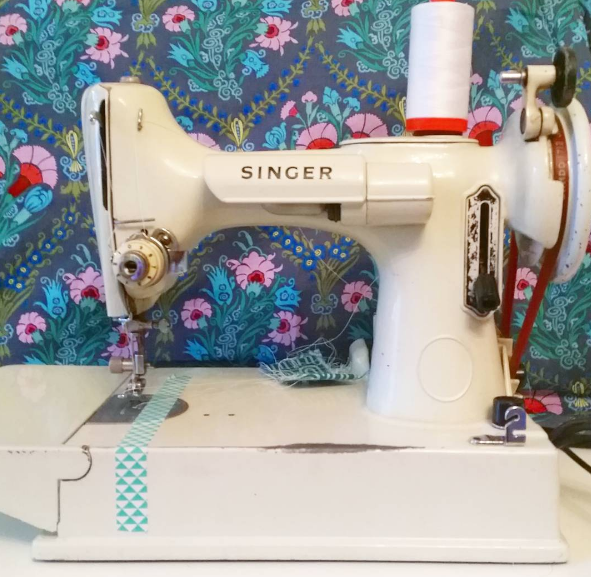 Over the years at that co-op, and then in the bricks-and-mortar Whipstitch shop, thousands of students came through that same four-part Intro to Sewing class. The content of those four lessons made the basis of my first book, Stitch By Stitch. I feel thrilled every single time someone leaves a comment or sends an email telling me that those lessons or that book led them to (or back to) sewing, and shares with me what they've made.
When Stitch By Stitch was published it came with a CD-ROM?? Which is such a thing of the past, to be honest, but at the time seemed like this timeless technology that would allow readers to access and print the PDFs and patterns from the pages. After the book went out of print–even with over 100,000 copies sold–I wanted to be sure that readers could still access the content. (Sidebar: one of my favorite types of emails is when folks check the book out of their local public library and write to tell me!). Because CD-ROMS aren't quite..the thing…anymore, I got the idea of making videos based on the lessons and projects in the original book.
So I did!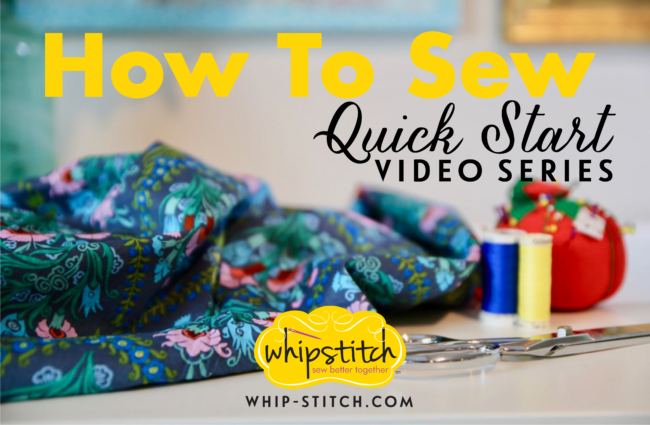 How To Sew: Learn To Sew In About An Hour
The How To Sew video series is a set of sixteen videos that walks through the core lessons in Stitch By Stitch–so you can learn to sew One Project At A Time. The first four videos are collected into a Quick Start series on YouTube, where they'll live forever for free, so anyone can learn to sew in about an hour!
Those four episodes cover: tools and supplies that make sewing as fun and efficient as possible; the parts of the sewing machine so you'll have the vocabulary to ask for help when you need it; how to thread ANY machine plus wind the bobbin to take your first stitches; and how to sew in a straight line, EVERY time.
My deep belief is that better results at the sewing machine leads to fewer mistakes and MORE CONFIDENCE that follows you into the world, after the sewing machine is turned off. One of the messages I shared with students was that we can't hide at the sewing machine: it's a place where our innermost anxiety and stress and joy and hope come out through our fingers. Finding ways to sit with that can be elusive, but something about the sewing machine gives me a place to do that–and sharing that magic with students is a deep passion for me.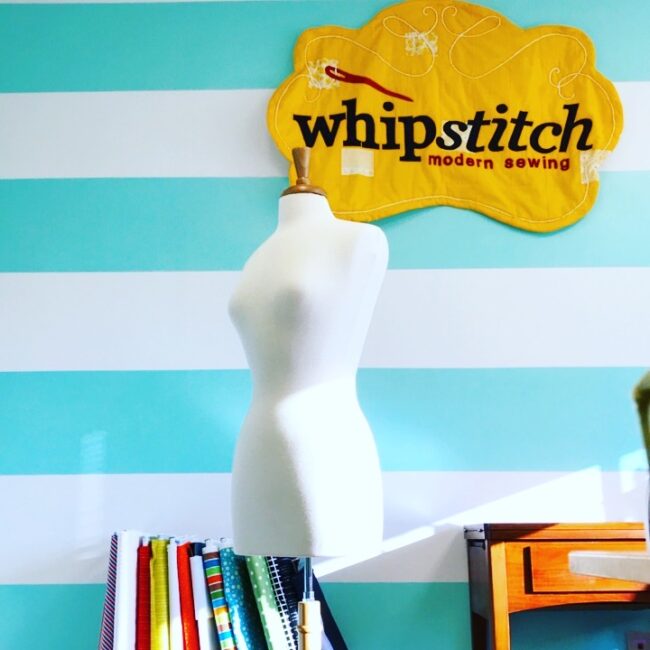 One Project At A Time With The League Of Dressmakers
The remaining fourteen episodes are a new video series at the League of Dressmakers, where members can learn to sew from the very beginning, or can fill in gaps in their knowledge to make a more robust foundation for future sewing! Sewing from scratch is better with a team, and the League exists to bring members into a community of adventurous encouragement–YOUR people, your team that will cheer you on & give you support as you grow your sewing.
Every lesson in the series is thoughtfully planned to lead you to grow your skills as you make each project. Start by sewing a straight line, then learn to choose the right stitches for your project. Mastered that? Make a project with straight lines, and sew the edges with ties. Feel great about your straight-line stitching? Sew a lined drawstring bag, and then make a mini-quilt. Every project leads to the next, until you've made everything from zippered piped pillows to lined bags to a swing skirt for women!
Each project in the How To Sew series at the League comes with a PDF pattern for the sewing project, so you can view and follow along with the video. You can start with a sewing machine still in the box, and you'll be sewing any project you can dream up by the end of the series!
Watch the first episode of the How To Sew Quick Start series below!
And then see more at the League of Dressmakers. Tell me what you think, I can't wait to sew with you!