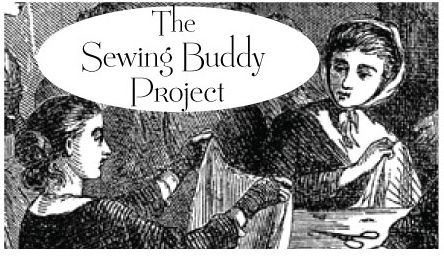 ***Registration extended!!  I've had a special request from a dear friend who wants to spread the word about the Sewing Buddies!  I'm extending registration until April 1 at noon Eastern to allow folks to get all signed up and ready to go.  Matches will go out on the same schedule as previously announced.  If you HAVE NOT filled out the survey form, Buddies, make sure you get it done by April 1!!
Today at midnight TOMORROW AT NOON registration will CLOSE for the 2015 Sewing Buddy Project!!  We've got a great, amazing group of folks who are looking for YOU to come play along with us.  We'll be sharing videos, project ideas, downloadables, charity sewing, and community ALL YEAR LONG.  I can't wait to see everything you'll make and all the friendships that will be formed in our online group space.
Register to join the group, fill out the online form, and you'll be on your way!  Registration closes at MIDNIGHT Eastern time tonight Wednesday at NOON, and all matches will be mailed out no later than April 2, 2015.  Can't wait to introduce you to your Buddy!!