It's the end of September, National Sewing Month, and I've been seeing some really cool projects all over the internet in celebration.  I ran across an article, though, that made me think about how we sew and why we sew a little bit differently.  So I'm spending the rest of this week putting together posts about sewing for others, sewing for a purpose, sewing as a means of reaching beyond ourselves and making an impact in our lives and the lives of those who are close to us.
In Nairobi, Kenya, a woman named Jane has pulled herself from prostitution and poverty with her sewing machine.  I read the article in the New York Times, and was brought to tears by the idea that something as simple as a sewing machine could transform someone's life, and then that transformation could trickle down to her children and by waves of contact, begin to change the community and the world around her.  This woman, who lived in such poverty that she is literally scarred from fighting just to survive, has lifted her children to reach for something they wouldn't have thought was within their reach–all with just a needle and thread.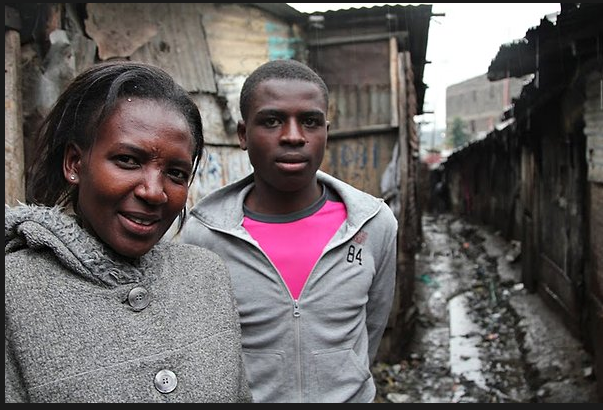 If you'd like to contribute used formals to Jane for her work, an organization has offered to cover all the (frequently quite steep) import duties that would be charged to her were we to send them individually.  Read the post here if you'd like to contribute in that way.  Giving up a dress you might never wear again seems like a small contribution if it can keep a family from living in the slums.
It's easy to toot my own horn or put up photo after photo of things I've made that I feel proud of, but reading this article reminded me how much I have to be grateful for, and that when I do sew, it can mean an awful lot more than just making a finished project.  It can send a prayer, it can launch a movement, it can inspire my children, and it can heal all of us.  Crazy and crunchy-granola sentimental?  Maybe.  But I've seen it.  And I bet you have, too.