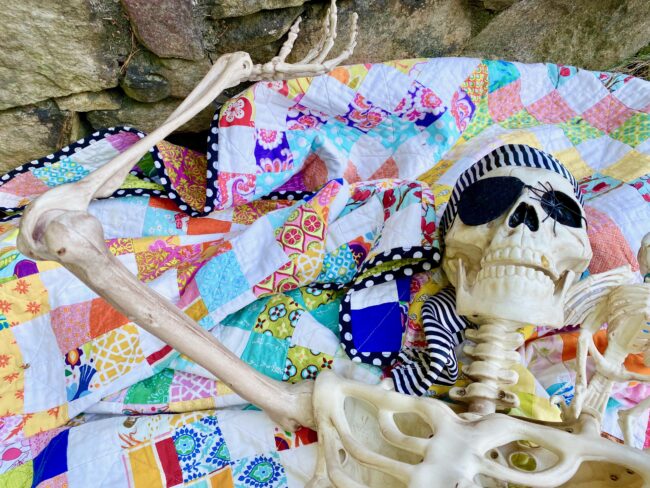 Registration is open for the SIXTH year of the Murder Mystery Quilt, and I am already SO EXCITED for the year to begin!!
The Murder Mystery Quilt is a monthly subscription club where quilters sew along to solve a crime and catch a killer, one chapter + one quilt block at a time! In 2021, the members of the sixth Murder Mystery Quilt will solve an underwater mystery off the coast of Cuba, where our heroine uncovers a dead body and a pirate ship in the same day–all set in the late 80s and with a truly epic soundtrack.
Along the way, they'll sew up a palette of incredible Caribbean colors while uncovering clues to solve the crime hidden in the quilt blocks! The quilt uses traditional piecing plus a dash of applique and foundation paper piecing to create a traditional-modern design to treasure.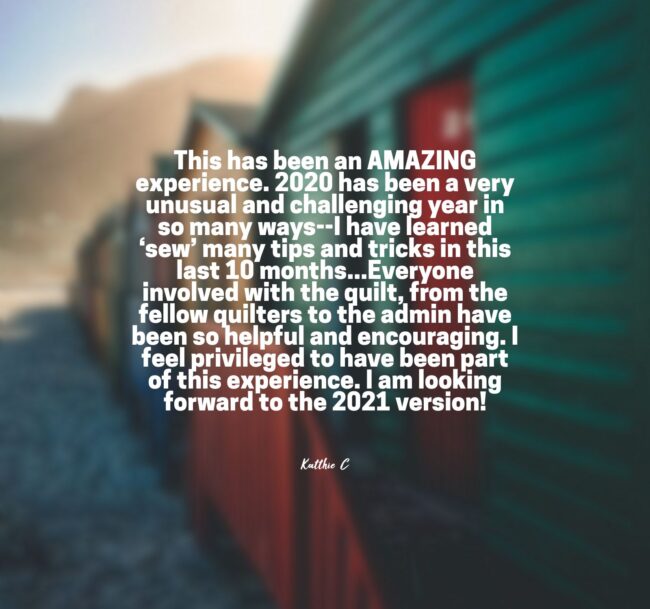 You can read more about the evolution of the Murder Mystery Quilt in this post from last year, how it started as a "silly idea" with a story set in my home state of Georgia, and has grown to include mysteries set on robber baron islands, the slopes of Hawaiian volcanoes, and even Ancient Egypt. Every fall when we announce the setting and style for the coming year, I get SO EXCITED to begin revealing everything we have planned for our members!! And every year, we try to add new layers of fun that will keep you engaged and challenged and enthusiastic as the year goes along.
I spend countless hours researching our mysteries, which I write based on a combination of my past experiences as an archaeologist and what I learn during our family travels–so every year, the story is as accurate and engaging as I can make it. In 2021, we will all be headed to the Caribbean, combining experiences from my travels to Bahamas, Cuba, Puerto Rico, and Key West along with my recent SCUBA certification into an underwater pirate mystery.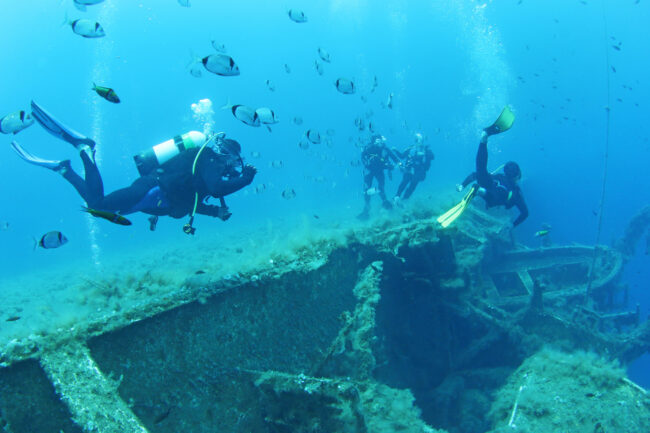 I draft and re-draft and refine and perfect our quilt design every year so that the CLUES ARE HIDDEN IN THE QUILT for our members to find. Not only are they sewing a quilt as we go, but they're uncovering a mystery with every stitch! At the end of the year, we have a big group chat where we talk through how each quilt block reflects part of the story, and drink coffee, and hare photos of finished quilts. I get so much joy out of this group, for real–and adding new elements to the fun each year just sweetens the pot for me.
In 2020, we added CLUE CREW CHALLENGES, where smaller groups of members connected through private Facebook groups had the chance to build pyramids, or solve a riddle in hieroglyphics, or locate Egyptian influence in contemporary world culture. In 2021, we're adding Spotify playlists of 80s music so as you quilt, you can imagine you're tapping in to our heroine's headphones and listening along as she speeds on a boat across the Caribbean Sea–on her way to MURDER.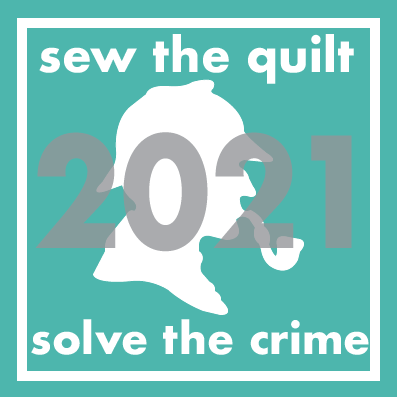 When I first launched this project, I really didn't know what to expect. I would NOT have predicted over 7500 quilters in six years would sign on to play along with this "silly idea" which has turned into one of the most rewarding communities I've ever been part of--one that has given me countless opportunities to grow and learn, as a quilter and as a human.
Quilting with the Murder Mystery Quilt is more than good fun–it has made me a better person.
True story: A BETTER PERSON. From seeing our members jump to re-make the quilts three of our members lost to the 2019 California wildfires, to documenting the donation of over 200 quilts to children made by MMQers, to supporting one another through personal loss and hardship over the years, the quilters in this group have again and again demonstrated that when we find a community where we feel understood and welcomed, we are able to show up as the best version of ourselves.
We have a lot of fun, too.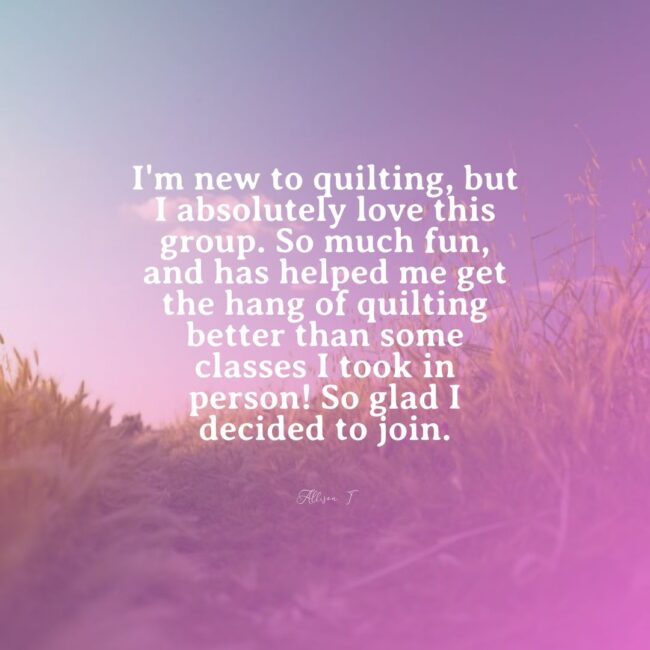 The kind of generosity of spirit, light-hearted curiosity, and whip-smart creativity in this group keeps me completely enthralled, year after year. It was not at all what I was envisioning when I first dreamed up the project–I just thought we'd all have fun quilting together, solving crime, reading and sewing and getting to know one another. What the Murder Mystery Quilt has become has inspired me to be a more accurate quilter, a better writer, and a more compassionate human.
Quilting in 2020 has kept us sane.
In 2020, it goes without saying, life got…weird. Hard and unexpected and uncertain and sometimes even scary. I often felt like I wasn't sure where to rest my thoughts each day, because nowhere felt entirely safe.
Over the course of the last few weeks, messages have been pouring in from our MMQ members telling me how much this group has meant to them in 2020, how it has been a ray of sunshine in an otherwise murky year, and how the support and kindness of our community has buoyed their spirits through the weeks and months of lockdown–and beyond.
The appeal of mysteries and quilts might be that they play by the rules, even when Life doesn't.
It's hard for me to adequately translate what feeling that creates in my chest. Like a balloon that's slowly filling with pink fizzy air? If that makes sense? I feel honored and tickled and gratified and so thankful to be part of this group, and that it has served our members in such warm, meaningful, unexpected ways–all while being FUN TO DO.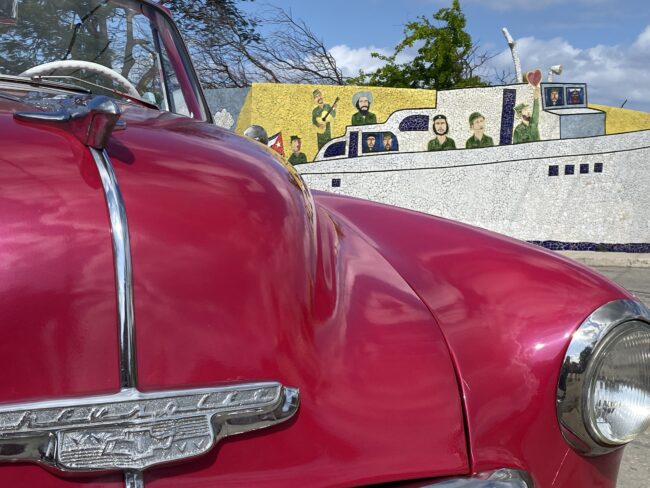 I think part of the appeal of murder mysteries throughout time has been that there is AN END IN SIGHT. There's a finish line, and the bad guy gets caught, and the clues all come together to form a picture that makes sense, and there's justice for the innocent.
Sewing does the same thing, you know. There's a PLAN and a FOCUS, and if we can execute each step along the way, we can see that there will be a FINISH LINE in sight. Quilting offers me a frame that I build inside, where I can take scraps and leftovers and build beauty, make sense out of what might have been wasted otherwise.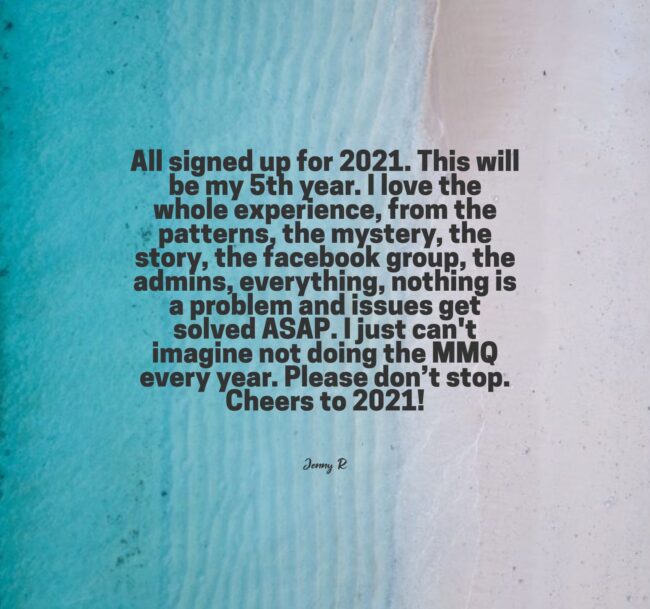 Our members inspire me to improve the MMQ every year, and 2021 is going to be the best one yet!
That's why I take feedback for the Murder Mystery Quilt so seriously–actually, one of the greatest compliments I have ever been paid IN MY LIFE was last week, when a member pointed out that every year, we have worked to improve the project by taking to heart the feedback we get and folding it into the next year's group, so that every year offers EVEN MORE JOY to our members.
We would love, love, love for you to come play with us in the New Year! Registration is open now to monthly & annual subscribers. Click the button below to get your membership rolling, and solve crime with us in 2021!!