This arrived on my doorstep this morning: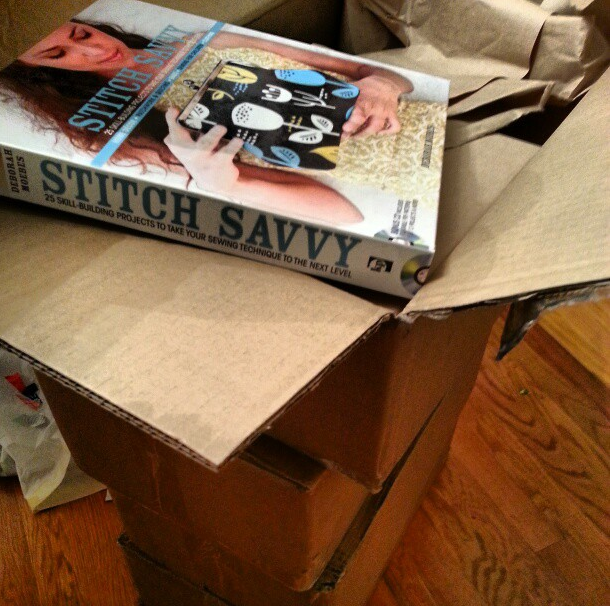 That's FOUR cases of Stitch Savvy
, newly from the printers.  Woot!!  If you pre-ordered on Amazon, it should be shipping out in the next couple of days–BUT if you want to order a signed copy from me, I'll ship out in the next 24 hours, in the hopes that it will get to you before Christmas morning!
Grab an autographed copy of Stitch Savvy, my brand-new book–eeek, I have another book!! Whoo-hoo!!
Thank you, thank you, thank you to all of you who have been along with me as I put this one together. I really love it, and think it's so, so beautiful–but it was a ton of work to write, and I don't know that I could have powered through without all my friends, both in person and along the World Wide Internet Webs. So, my humble gratitude to all of you for seeing me through on this–and thank you to any one of you who picked up a copy of the last book or who will read this one! I truly hope you love it.
Am off to eat Christmas cookies and dance in celebration!!