Introducing: The perfect large tote for summer, fall, and all your on-the-go and around-town needs!  The Côte d'Azur Tote is now available in my shop–and you can totally sew it up in time for the Labor Day weekend (and the autumn days ahead).
This bag is big enough to accommodate a trip to the beach or pool or just the right size for catting about town in style.  I love the pass-through handles and the firmness of the construction, giving this bag shape and structure enough to stand up on its own.  Fully lined and with an interior pocket for your phone, it is a simple project to stitch and really satisfying to carry.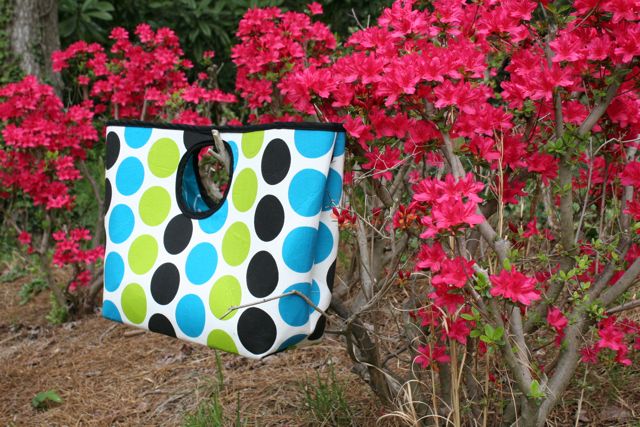 Named for the famed beaches of the French Riviera, the Côte d'Azur Tote was inspired by my ongoing passion for the water–but is proving itself a great addition to my repertoire for sewing retreats, mothering & kids (with their endless supplies), brunches on the weekends, quick trips to the grocery, and working afternoons at the coffee shop when I want my planner, notebook, laptop & notepads for ideas with me.  I wanted a tote with real presence and substance; this one uses a nice, stiff interfacing to give it some shape and allow it to stand up on its own.  There isn't even stuffing in it in these photos, just the body of the bag!  It's fully lined, and has an optional interior pocket for your phone and keys.
I wanted to be sure that there was room for the bag to expand so it could hold as much or as little as I felt like carrying.  My on-going realization as Someone Who Sews is that I like things reeeeeally tiny or reeeeally HUGE, and in the case of handbags, I tend toward GIANT.  I designed this tote to be both a poolside-throw-everything-in-it bag and also a carry-around-town bag, similar to some high-end raffia bags I've seen in summers past.

The corners are anchored with giant snaps, allowing you to expand the bag as necessary, and also giving it a really fun profile.
All the edges on the bag are finished with–shocking!–bias tape, which I adore.  Very easy finish to this bag, and gives the option of a lot of design possibilities.  Plus, it makes the rounded handle opening possible–and that might be my favorite feature!  I wanted to create a bag that looks professional and handmade but not home-sewn, and something about the way the handles are open with just the bias binding to finish them off feels special to me.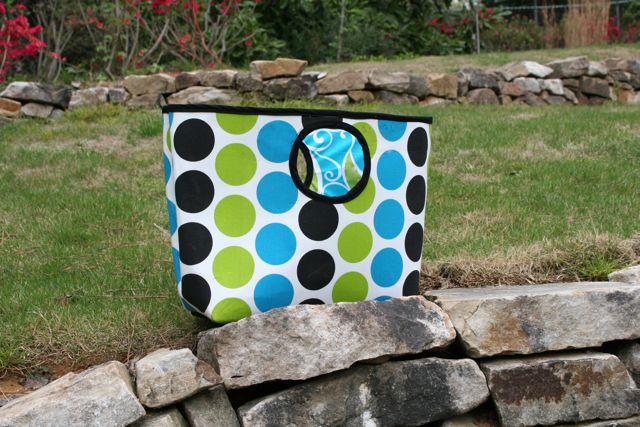 The Côte d'Azur Tote pattern is a simple one to stitch, with just one pattern piece and four pattern pages to assemble.  Once your supplies are all prepared, you can complete the sewing in a single afternoon, and use your bag that evening!  I hope you'll find a zillion uses for this design and make up a bunch–for myself, I've got one in the works in babywale cord that I plan to carry all autumn long.  What will YOU sew first?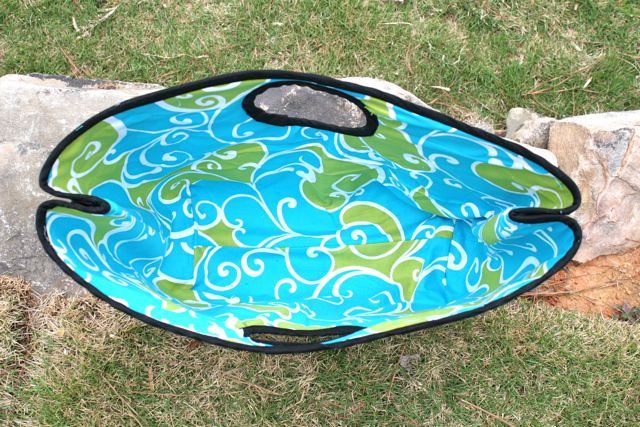 Details:
Finished size is 15″ wide x 13″ tall x 6.5″ deep.  Holds a ton of stuff!
Supplies: about a yard of fabric for the outer bag, additional yard for the lining; plus 3 yards of bias tape, matching thread and stiff interfacing, like Pellon Peltex or Annie's Soft and Stable.
Prints to 14 pages via downloadable PDF but is also TABLET-FRIENDLY: print just the four pattern piece pages and view the rest on your iPad, Kindle Fire, laptop or digital device.  Save paper, save ink, save time!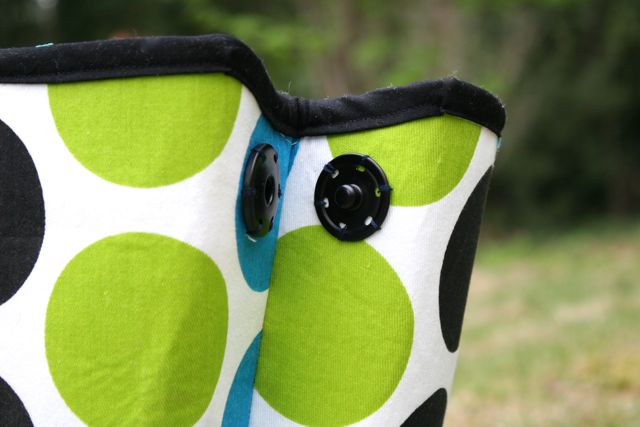 See more details in my shop–this pattern is on sale for JUST $5 through Labor Day Monday, no special code required!