I must really, really, really like my sister.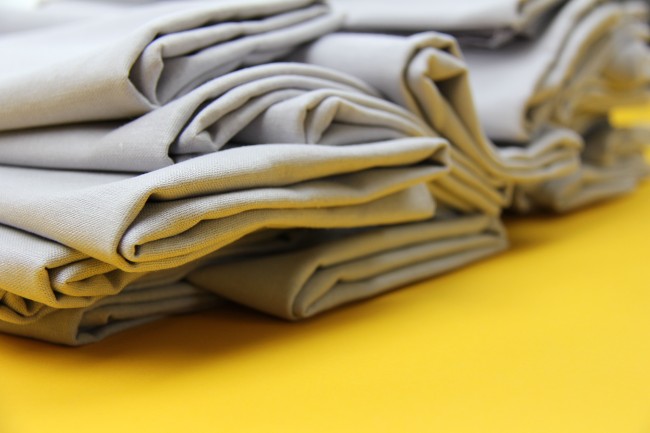 She's getting married in two weeks (eek!!), and I agreed to sew up the table linens for her reception.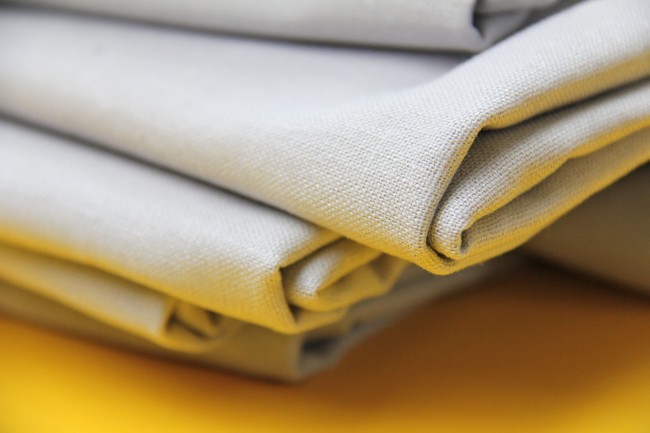 She's having a "rustic" barn wedding with a food truck for the reception.  "Rustic" is totally in quotation marks, because my sister isn't a rustic girl.  She has planned the wedding to be casual and comfortable, but she's not really a paper napkin lady.  So when she called and asked my input (which made me feel honored) on her reception decor, I fully suggested using linen napkins.
And why rent when you can own?  As her wedding gift, I'm making 90 grey linen napkins for her–which she'll use for the reception and hopefully for the rest of her happily married life at every party and family event and simple dinner with her husband and kids forever and ever and ever.  Heck, she can rotate them out and use a new set of 10 every week!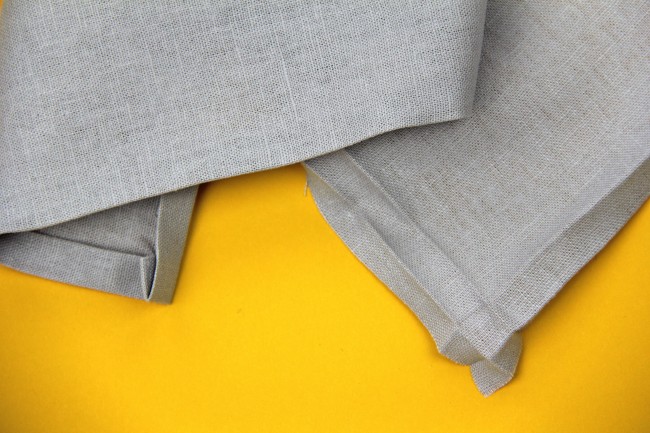 I'm using a linen/rayon blend from Robert Kaufman in color "smoke."  The table runners will be in a linen/cotton blend in a slightly darker grey.  I love that linen presses up so crisply and holds a press so well–makes it very simple to sew these mitered corners.  And the rayon lends a lot of drape and softness to the napkins.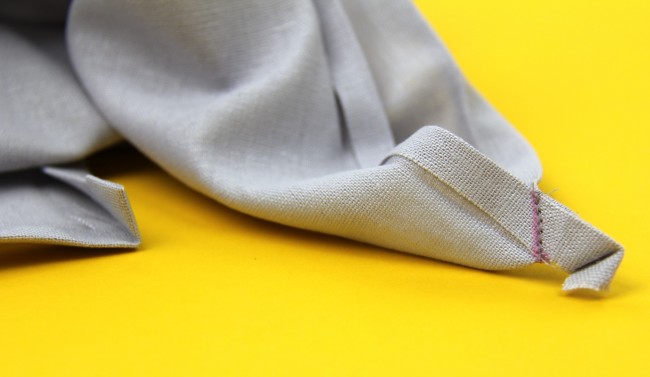 I'm using the mitering technique from Stitch By Stitch, which you can get as a free download here on Sew, Mama, Sew.  The measurements are from my napkin cutting printable, which guides you through standard sizes for napkins (dinner, cocktail, and the like) and how much yardage you'll need to make your desired number.  For 90! I needed two bolts of 45″ linen.  So much fabric!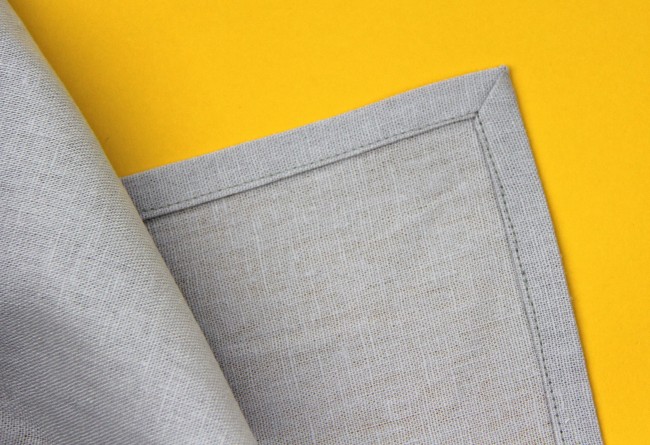 I love that contrast between food truck and linen napkins.  Down-home, with class.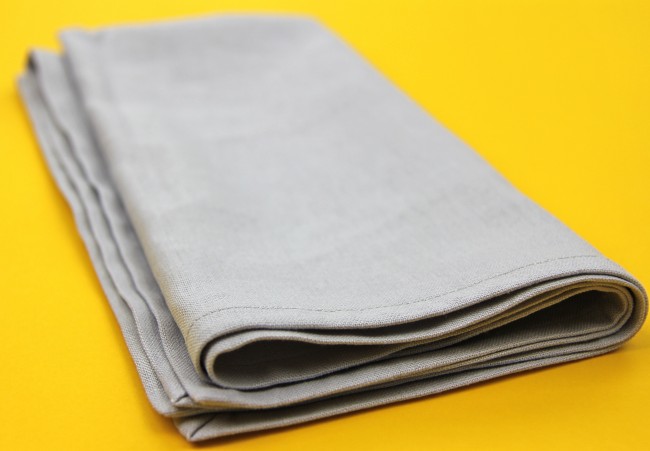 One down, 89 to go!  Can't wait to be done with these–and gift them to her on her special day.  Weddings are the best.