Projects that are almost finished (but not quite):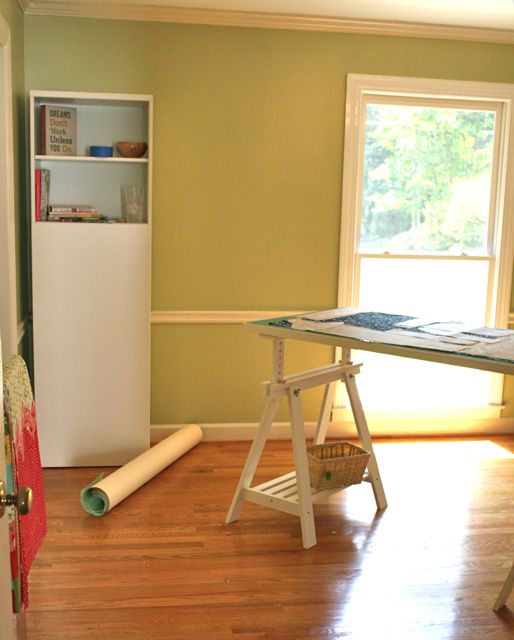 My new temporary studio, situated in our dining room.  I won't have a "real" studio until the basement gets finished, which we thought (insanely) would be right away but looks like will take at least a year.  Needed to be painted, which we did last weekend–now I just have to bring up the other pieces of furniture and the rest of my stash so I'll be officially moved in!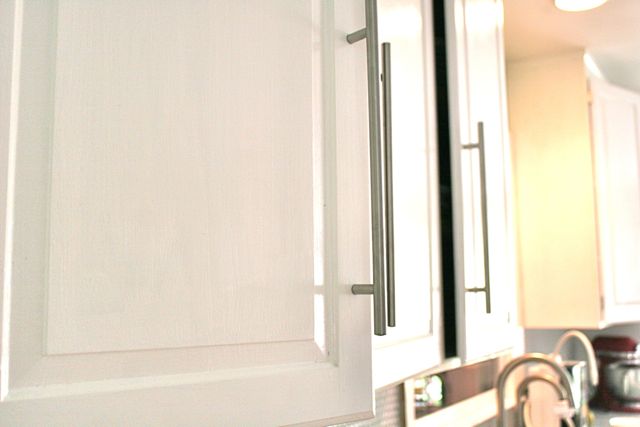 At loooooong last, our kitchen!  I sincerely thought we'd finish this over the weekend, but we had our first-ever house guests, and it just couldn't get done.  But I did get most of the cabinet doors hung–huzzah!  Would have done more, but I got derailed when I put one of the handles on the wrong end of the door under the stove–it was such a bummer I had to walk away.  This week, though, for sure!  Then I'll share with you, honest.  So far: completely amazing, I can hardly believe it.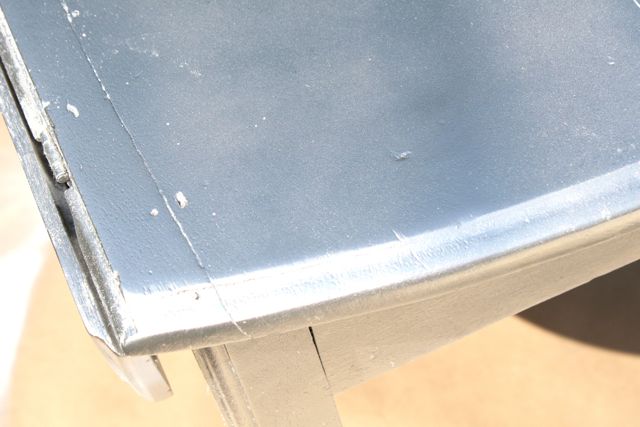 The $10 table that was in the breakfast area in our rental house (seen here, under the placemats) and then was my work table when I thought I'd only be in the dining room for a couple of weeks (ha!) and has now been replaced by white Ikea tables for the studio, freeing this little oaken number to go METALLIC.  It's delicious, and just has to be buffed a bit for me to share with you. I am smitten.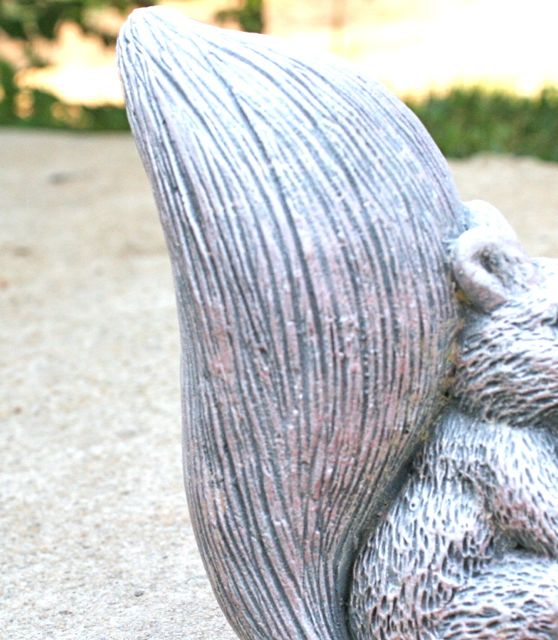 This little fella, who's getting the Pinterest treatment.  He would be done by now, except this is a coat of what I thought was paint but turned out to be primer.  Whoops.  And since I used all the glossy white paint, he's politely waiting for me to take a big stack of returns to Lowe's so I can pick up another can.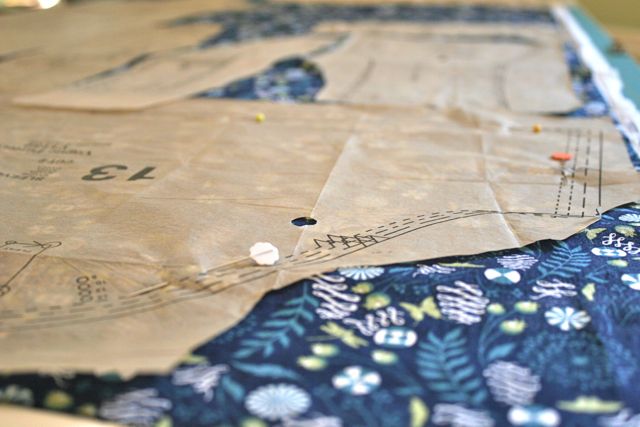 This insanely fantastic dress which I'll be making with my class during the Martha Pullen School of Art Fashion in July–next month!  It's out of Tula Pink's Prince Charming voile, and it is TO DIE FOR.  Just a little bit of sewing left and I'll be rocking this bad boy–can't wait for you to see it, and only wish you could feel it, too.
I am totally wiped out from getting this many big projects this far along–I'll have you know I painted twelve hours in the dining room, another two on the table, and untold centuries on the cabinet doors.  But the payoff is enormous: the house is really starting to come together.  And I have truly earned a nap.