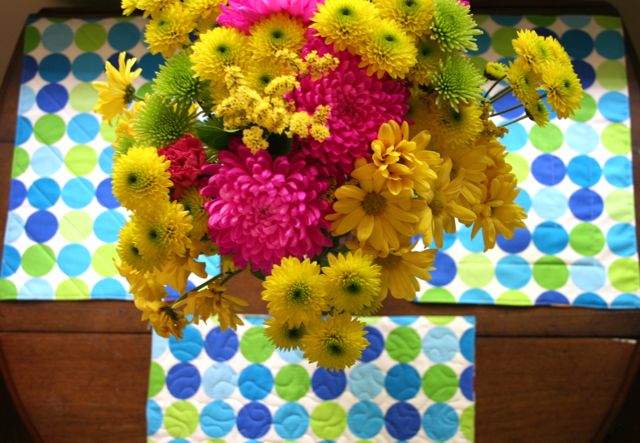 Today was the first full day of school for the three oldest children.  Yippee!!  Getting ready for the first day, especially for preschoolers, involves packing spare clothing, nap time bedding, and in our case, placemats and napkins for lunchtime.  So the other night, I stayed up late making some cute little boy placemats for our almost-three-year-old who is at full-day school for the first time this year.  They were crazy cute and easy, so I made a set for the family!  Woot!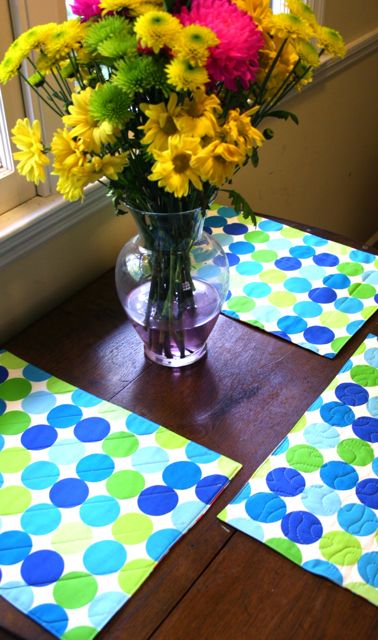 These are simple to make, batted and quilted, and reversible.  If you've known me for any length of time, you might have noticed that my motto tends to be, "Why bother making it at all if it isn't going to be reversible?"  So.
To make your own Reversible Quilted Placemats:
Cut two pieces of cotton fabric 18″ x 13″ in coordinating prints

Cut one piece of quilt batting or fusible fleece 17.5″ x 12.5″

To make SIX placemats, you'll need one yard each of two fabrics; to make THREE, you'll need a half yard.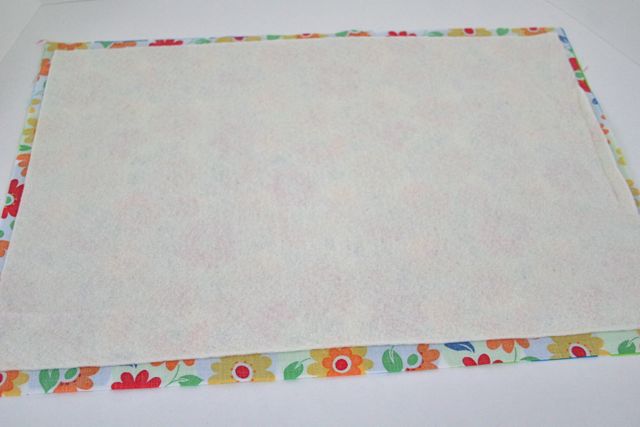 Begin by placing your two printed cotton fabrics right sides together, then layering the fusible fleece or quilt batting on the wrong side of one.  I like fusible fleece because it stays put super well, but quilt batting works fine if that's what you have on hand (like I did today).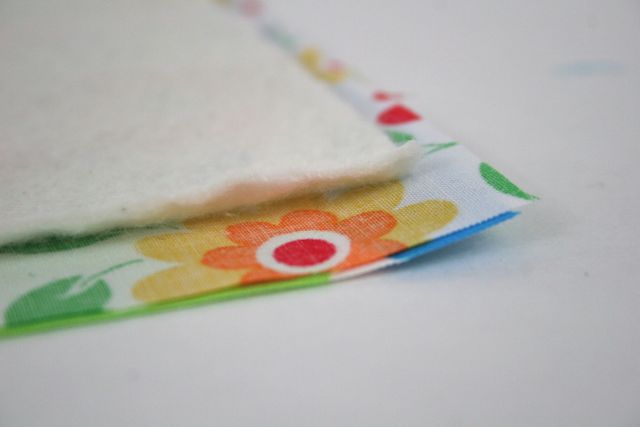 Sew a seam around all four sides, leaving an opening to turn, and using a 1/4″ seam allowance.  Consider using Nancy Zieman's cool intersecting seams trick to make super sharp points at the corners!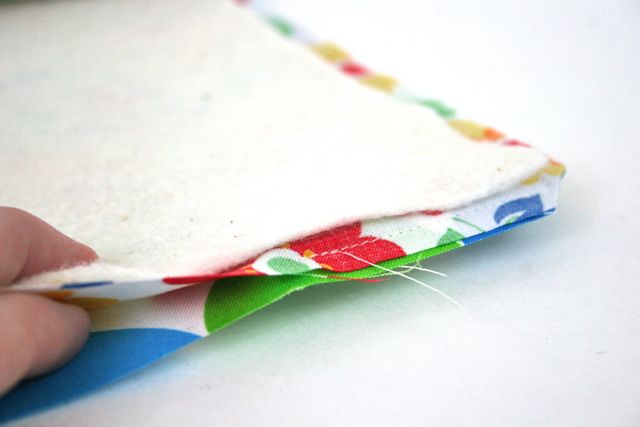 Once you've stitched all four sides, clip corners (if you've pivoted rather than doing Nancy's trick).  Be sure you've backtacked at the beginning and end of the opening you left in one side to turn!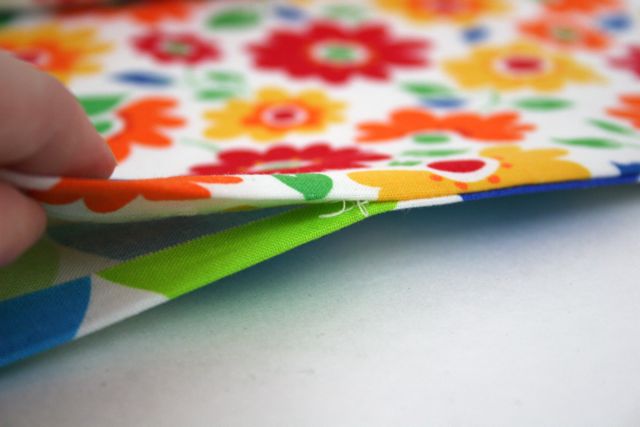 Flip right side out and press, press, press all the way around.  When you get to the opening, tuck the seam allowances in, wrapping them around the batting as you do.  Work to keep the seam allowances even with the stitched sides of the placemat.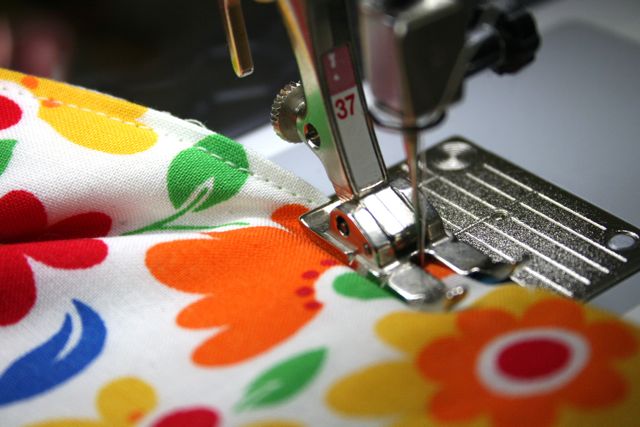 Topstitch super close to the edge of the placemat, catching the opening closed as you do.  Woot!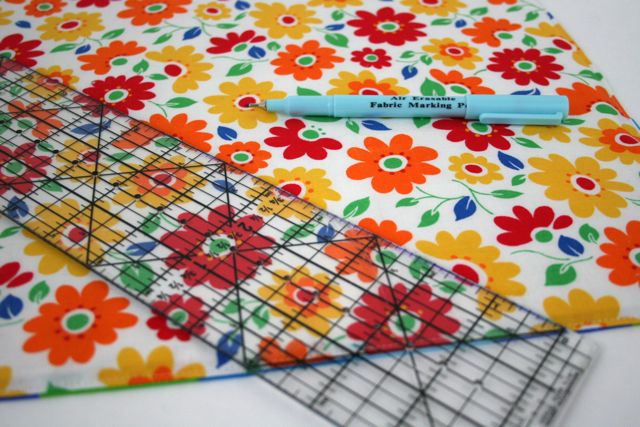 I like quilting these on the diagonal, just because it's unexpected and a little fun.  Whether you're using a walking foot or not (more on that below), mark a 45-degree diagonal through the center of the placemat to determine your first line of quilting.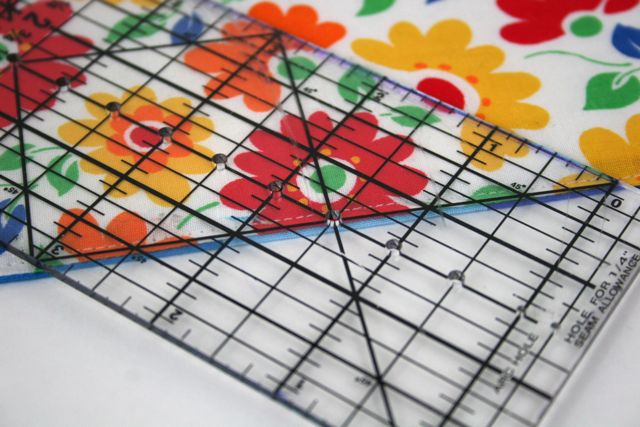 See how I've lined the 45-degree angle line on the ruler with the edge of the placemat?  That ensures a nice angle across the work as you quilt.  Cool, huh?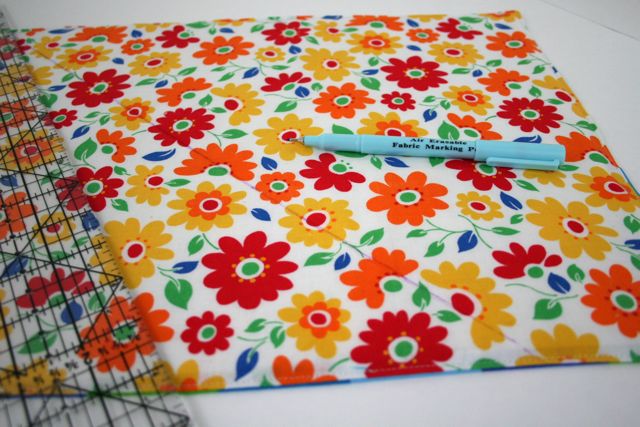 Once you've set your line, mark it with chalk or disappearing ink.  I like the skinny, skinny point of the disappearing ink pens, myself.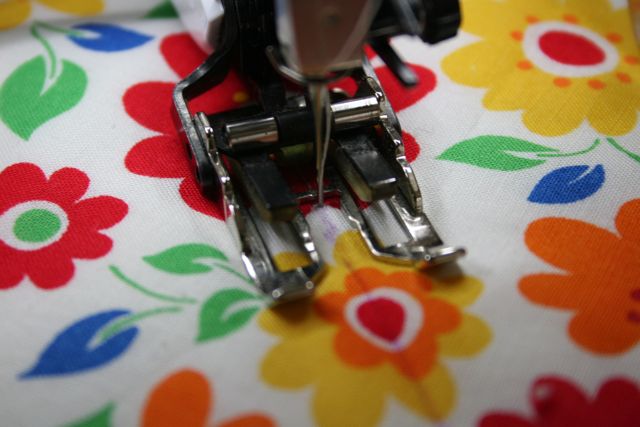 Use your walking foot to stitch along the first line.  Because this piece is already seamed on all four sides, we can't mask our stops and starts at the edges, so be sure to secure the stitching at the beginning and end of each quilting line–do this by reducing the stitch length to ZERO and taking 3-4 stitches in place, then returning your stitch length to normal and running a row.  The walking foot will help prevent "drag" lines on the back of the work, but if you don't have one, no sweat; just use your regular foot and check frequently to ensure you're not catching the fabric ickily (it's a word) as you sew.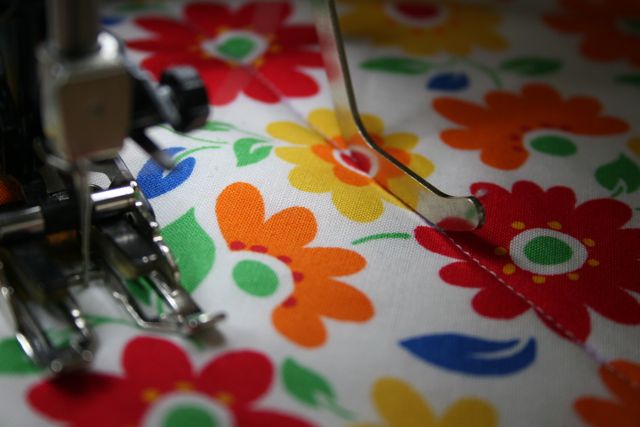 Once the first line of quilting is done, use the guide bar on your walking foot to evenly space all the other lines across the placemat.  I've set mine pretty arbitrarily–I think it's around 2″ or 2.25″, something like that, but choose a measurement that looks pretty to you and let the presser foot do the rest.  (If you don't have a walking foot, simply use your ruler to mark each line you'll be quilting with your pen or chalk, then stitch directly on top of each line, just as you did the first one.)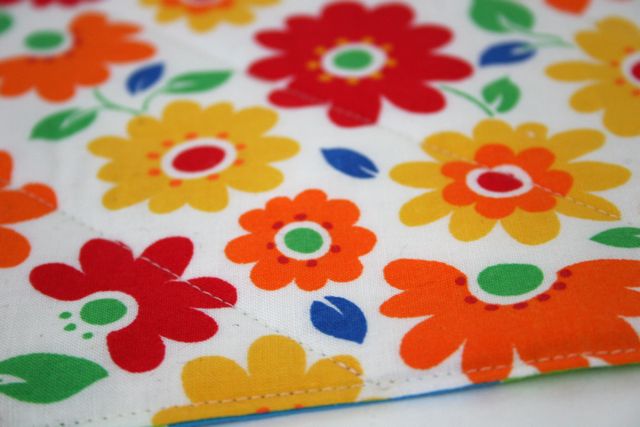 Voila!  It's that easy!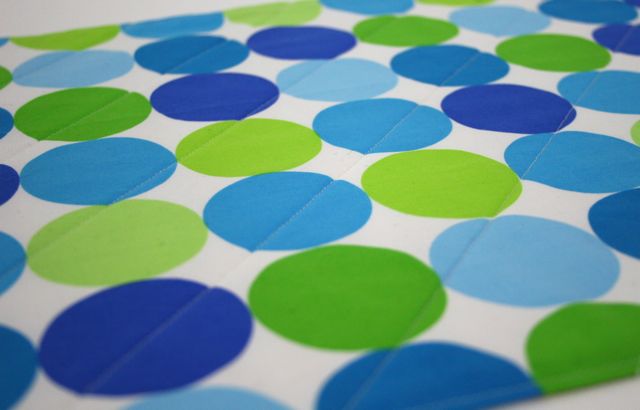 And reversible!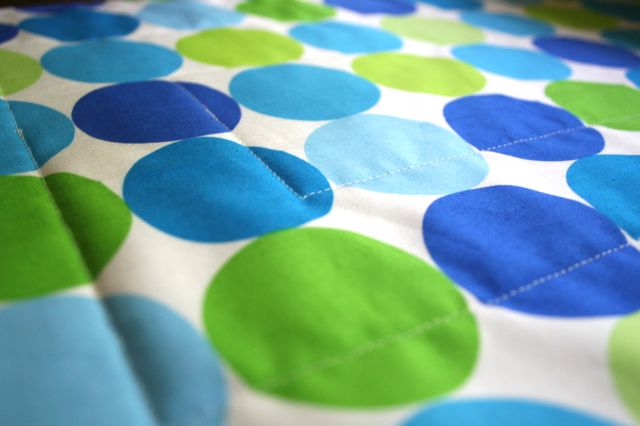 I mixed mine up a bit and did one in concentric rectangles, following the edge of the placemat for the first, then using my walking foot guide bar to make progressively smaller loops as I got closer to the center.  I even played around with free-motion quilting some.  We have six in our family, so I whipped up two placemats in each style of quilting, just for kicks.  All it took was two yards of stash fabric, and some batting I had on hand!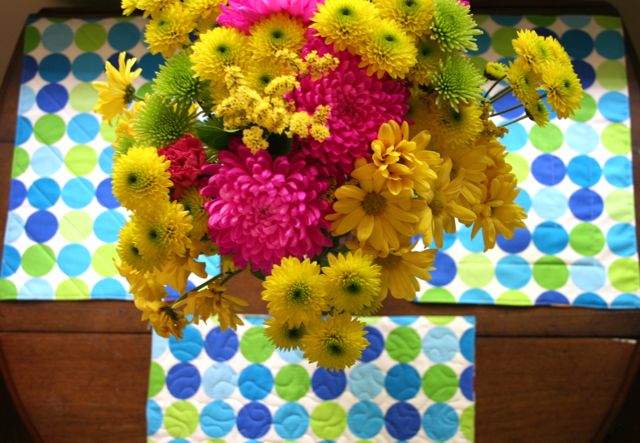 Happy family meal time, y'all!