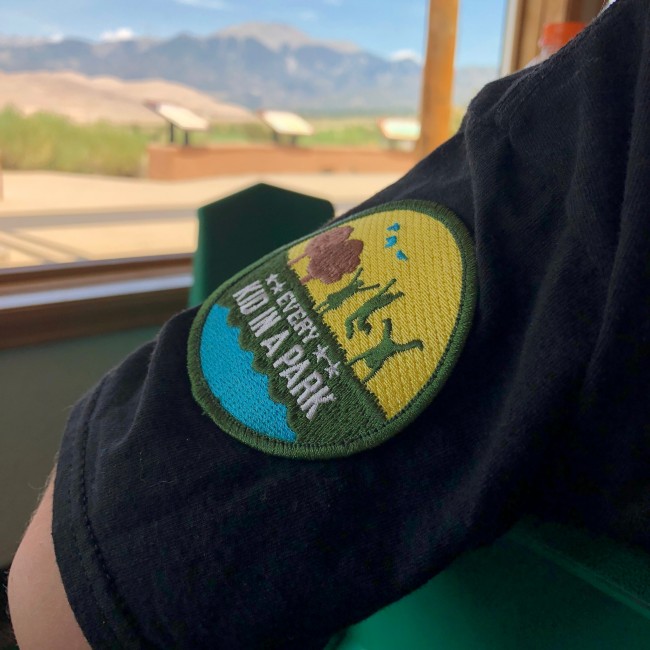 I have self-diagnosed as having a massive patch problem.  I am a patch addict.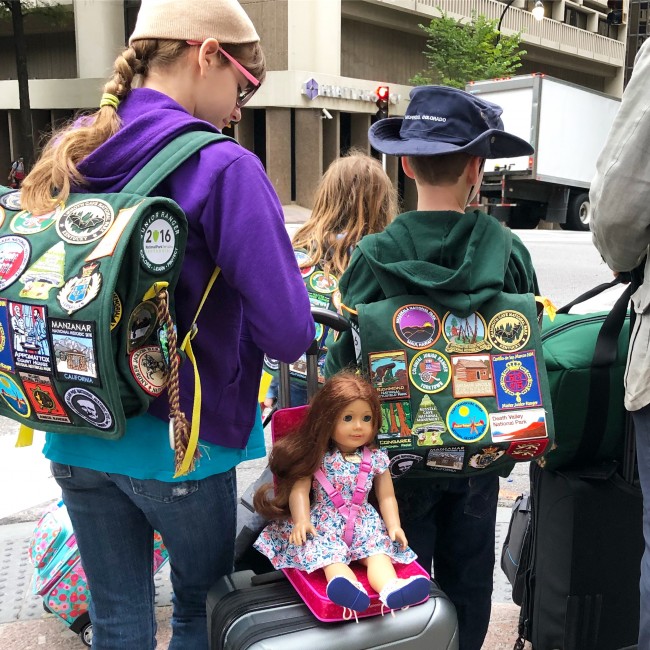 I've written about the satchel-style backpacks I made for our children who vigorously pursue the Junior Ranger program at every National Park we visit.  They love these backpacks, and so do I (especially now we've upgraded them with an interior zipper to give it more structure and prevent their treasures from falling out).  But they have rapidly run out of space for new patches–we have taken trips to Southern California, Colorado, Kentucky, and Virginia in the past 14 months, and visited a stack of National Park destinations in each, so in addition to seeing the properties nearest to where we live here in Atlanta, we've added a couple dozen more park patches, and suddenly find we have no remaining backpack real estate on which to put them!
Compounding the problem is that there are so many great organizations supporting the National Parks since the centenary, and many of them produce patches of their own.  One is Every Kid In A Park, an initiative founded in 2015 under former President Obama to fund a program allowing every family in the US with a fourth grader to receive a free access pass to all the national parks for the year (that program runs through August 2018, and there is some question as to whether it will be renewed, so if you have a fourth grader this coming school year, jump on it while you have the chance! the program also applies to homeschool families with a ten-year-old this school year).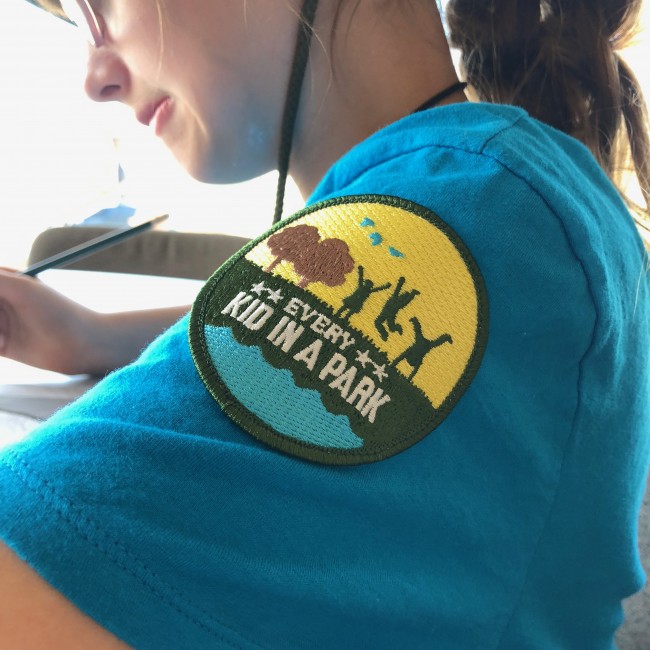 There's also The Parks Project, who have a patch that helps fund microgrants to teachers who share the national parks with students.  Bonus points: their patch is tiny compared to a lot of the Junior Ranger patches, and fits easily into tight spaces.
And I've recently discovered National Park Geek, who have one of the best logos I've seen in some time, composed of a ranger hat plus a stylized version of Teddy Roosevelt's glasses, honoring the founder of our National Park system back in 1916 along with the rangers who keep them running on a daily basis.  It was this patch that launched our matchy-matchy family outfits for our most recent parks trip, out to Colorado in July: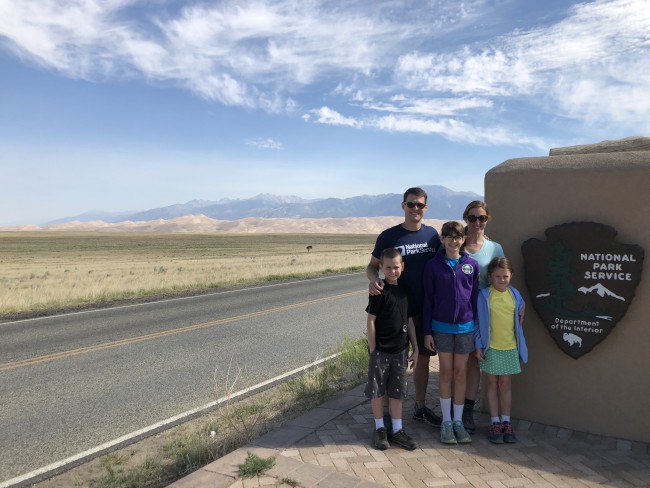 My husband worked with Hanes to promote their new partnership with the National Parks Foundation, who have launched a program to "inspire people from all backgrounds to connect with America's National Parks."  They sent us their Nano-T for each of the kids, a style I vastly prefer to the Beefy tees I wore when I was younger, because the fabric is so soft and easy to layer.  They also sent each of us an Eco-Smart zip hoodie, which are made from recycled plastic bottles in a poly-cotton blend–generally, I am an all-cotton girl, but I think we all have to acknowledge at this point that cotton is tricky business, and that cotton farming uses a great deal of water and pesticides; polyester, which has its own drawbacks, at least is made by re-using recycled plastics, and this hoodie is particularly soft and cozy.
First thing I did when they arrived in the mail was run them through the laundry, to remove any manufacturing residue and to pre-shrink them.  Second thing I did was get to work adding patches to our tees and sweatshirts to personalize them (see a step-by-step here).  Most of these are iron-on, but I never trust the heat-activated adhesive to be strong enough to keep a patch in place through constant washing and wearing.  I always use my machine to stitch them down and make sure they don't budge.  Attaching patches doesn't require any special thread, just something to match the overcasting along the edge of the patch–I find that if I try to blend the stitches in with that slightly raised edge, they're nearly invisible, while if I try to match the body of the patch, they don't blend in as well.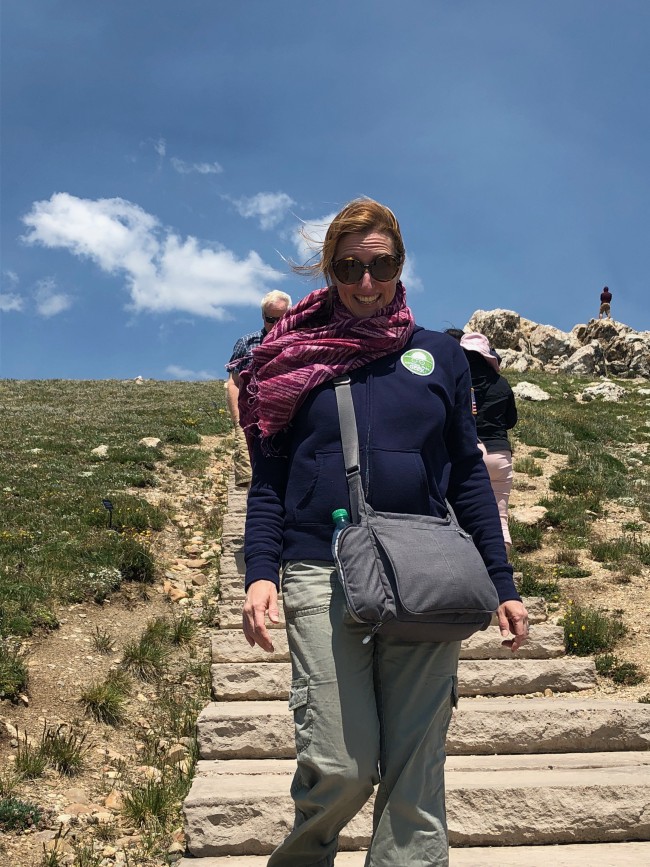 We 1000% needed those sweatshirts at Rocky Mountain National Park, where the temps were high for them, but still a windy 59-degrees.  We hiked the alpine tundra and did measurements + experiments with the park ranger, and the kids and I were glad to have our hoodies and scarves!  Absolutely a glorious landscape–I sincerely don't think I've ever wanted to hug a mountain before, but that tundra was the STUFF.  Makes it easier to enjoy when you're not busy wishing you hadn't left your sweater at home.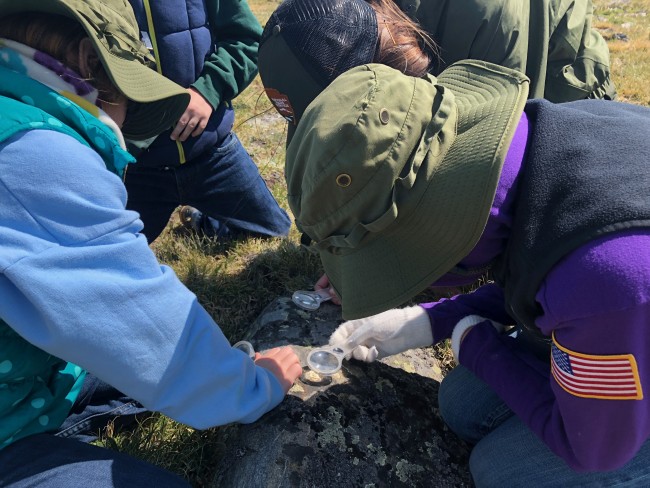 In addition to adding patches on the right breast of each hoodie, I did flags on the sleeves.  If I had been constructing a garment from scratch, I think I would have preferred to sew the patch to the unfinished pattern piece, and then inserted the sleeve into the armhole, but since that wasn't an option, I just rolled the sleeve back and put it on my free arm.  The fabric was so soft and stretchy that I had no trouble at all, and I love the look of the American flag on each sweatshirt.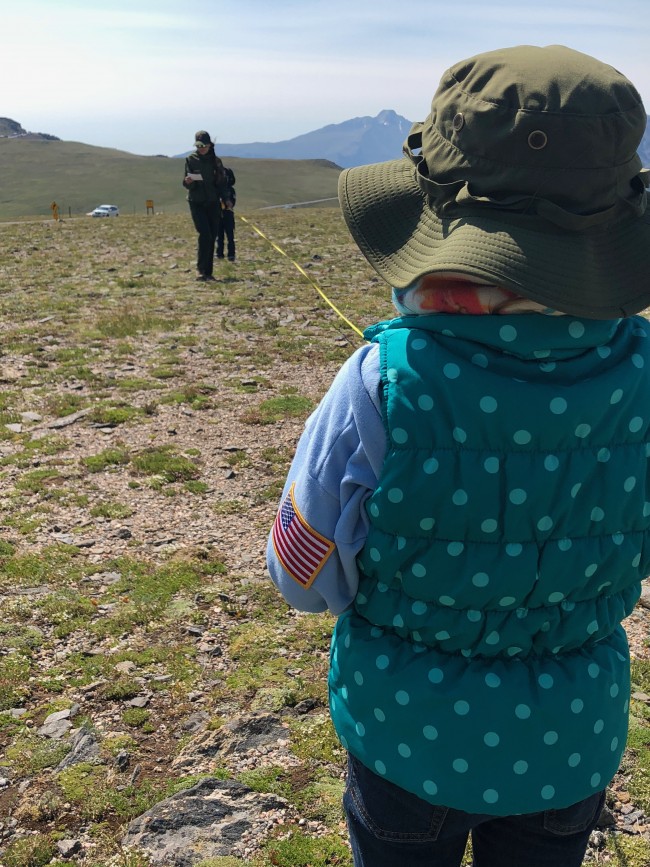 Fun fact: while there's no law about it, the convention is for flags sewn on sleeves to be attached in such a way that they appear to be blowing back from the front of the garment, apparently symbolizing how a flag would have been carried on a standard and blown back by the wind.  So the basic American flag, with the stars on the upper left, should be applied to the left sleeve only–they actually make patches called a "reverse flag" for attaching to the right sleeve that are "backward" so they'll produce the same wind-blown effect.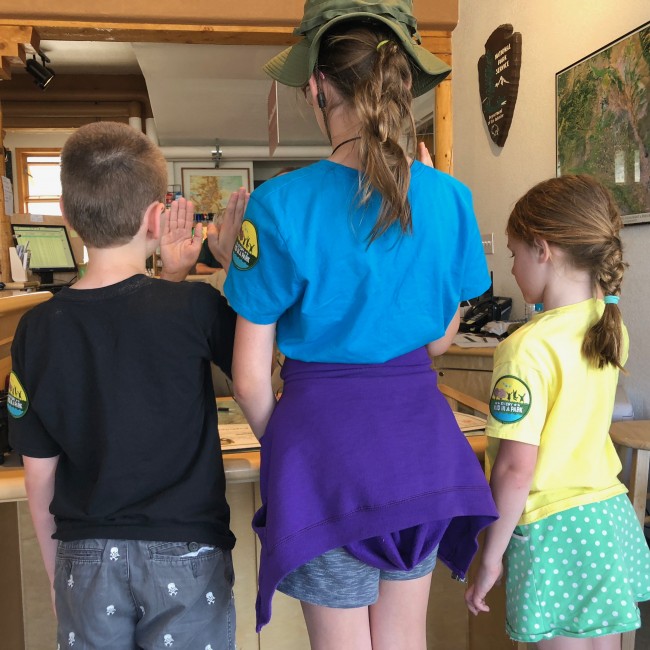 Adding the patches to the short sleeves of the Nano-T was even easier, just fuse for a bit then stitch along the edge using the free arm on the sewing machine (I have a step-by-step how-to post, if you're interested).  The patches can be "molded" slightly with your hand to match the curve of your child's arm, if you don't want them to stick out and be stiff, and they soften up quite a bit after washing.  Bonus: when these shirts are too small, they can be handed down, and eventually, when we don't have any babies left to wear them, the patches can be removed and the old shirts donated or recycled (did you know there are textile recyclers all over the world who will take used garments and turn them into insulation, furniture, blankets and even paper?  Goodwill and other donation centers will even accept your worn out garments and sell them to these recycling plants for a profit, so even if a tee is beyond wear, you can donate and know that it will go on to do some good!).
Up next for us is adding straps to the bottom of those satchels that will loop around a small camp blanket made of the same fabric–the kids want to start adding their patches to a blanket that will grow with them, since we're out of room on their backpacks.  We might also keep adding some to the backs of their hoodies, because seriously, we have a LOT of patches at this point.  If you're in the market for patches yourself, consider visiting eParks.com, where many of the National Parks are represented in patch form–a great resource if your kids want to complete their Junior Ranger activities online and mail them in for their badges!