Waiting on my cutting table for me to dive in: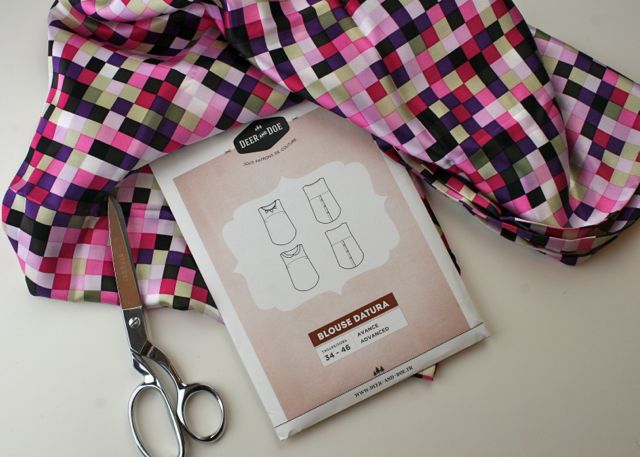 This is an incredible silk charmeuse that I bought from Emma One Sock back when I was working on the projects for Stitch Savvy.  I think I had this idea that I would make a version of the Enchantment Under the Sea Dress from this fabric, which is clearly too drapey and slinky for the structure of that dress, which I must have known at the time, since it was clearly labeled silk charmeuse, and what is that if not slinky and drapey?  All of which makes me think that I was grossly rationalizing the purchase of this fabric because I wanted it so badly, just to have it, and now I am so, so, so, so glad I did.  Because: look!  It's AMAZING.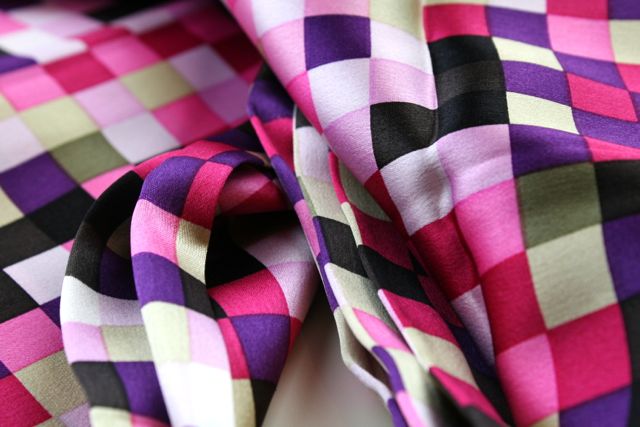 I'm coupling it with–can you feel the tingles??–the Datura Blouse from Deer & Doe, a French pattern company who publishes their patterns in French and then mails them to you from France.  With "Madame" in front of your name, and tiny French stamps.  Did I mention they're FRENCH?  You heard me.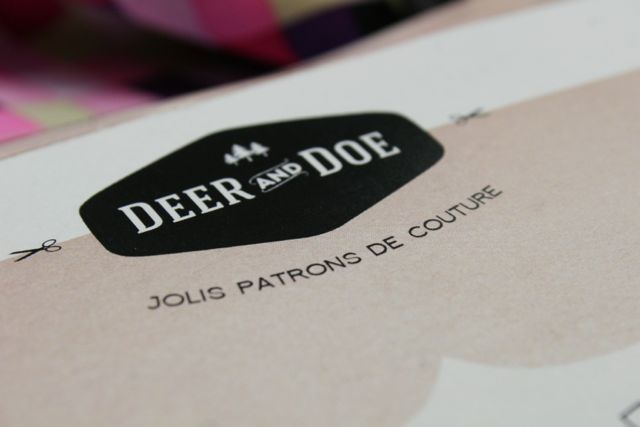 I'm pretty excited.  I don't know if you can tell.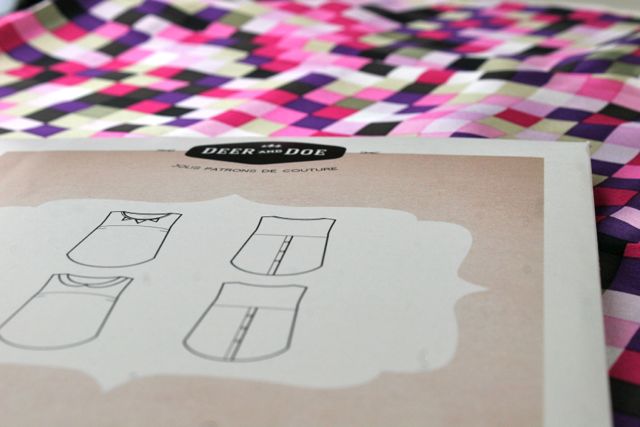 I've been knee-deep in sewing shorts for my children, none of whom seem to have a single pair that fit and/or all of whom have grown so much that their knees literally shot through the fabric of their pants and now nothing is nice enough to wear to school/in public/to church/anywhere that people generally like for children to be mostly clothed.  Lots of shorts-making going on over here (for which I highly recommend the KIDshorts pattern from MADE or the Parsley Pants from Rae, both of which I've been using, supplemented by my own Perfect Pants pattern from the Sewing Clothes for Kids e-course), but once that's done, this is totally going to rock my sewing machine.  Just in time for the Spring Top Sewalong, too!
What about you?  What projects do you have that you're aching to make, and what projects have been suddenly and seasonally thrust upon you?