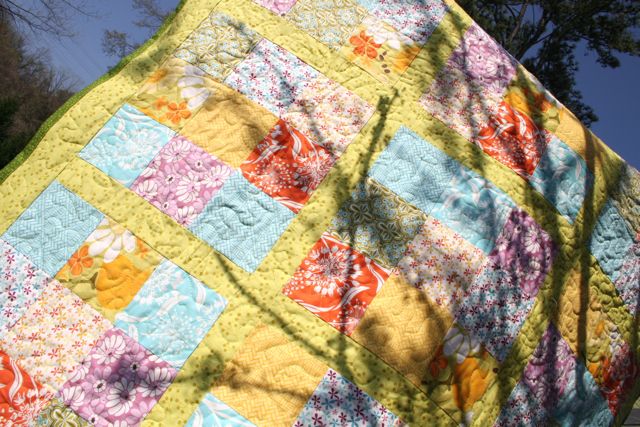 It's done!  Finally got some more thread and completed the quilting on the Central Park Sudoku quilt. Very spring-time appropriate, wouldn't you say?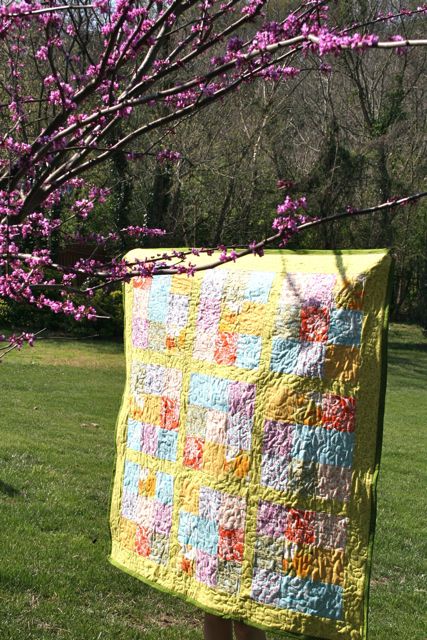 This is the largest piece I've done free-motion quilting on, and it's no joke when folks talk about the bulk being an issue.  The quilt measures right about 50″ x 50″, and there was some real drag at the machine as I was working my way across.  I have about 15″ of table to the left of my needle, but could have used another 12″ or so.
I know I'm an absolute nerd for saying this, but the quilting itself–drag and all–was super soothing.  I felt like I could put my hands on auto-pilot, but somehow at the same time, I was giving so much attention to the work I was doing, that the noise in my head got quiet for a while.  It was restorative and relaxing, even with 2500 square inches of quilt sitting in my lap.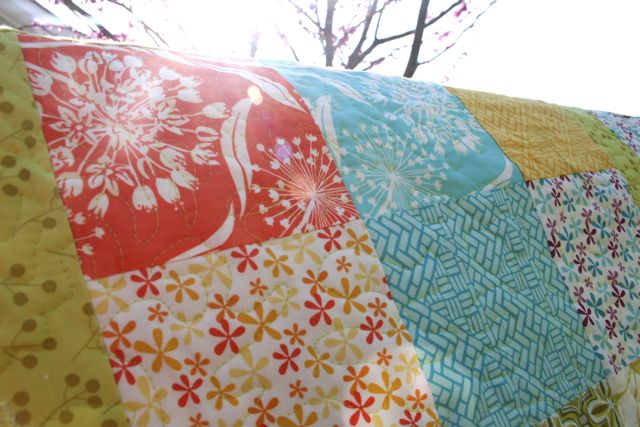 This puppy is now on display at the shop in Atlanta, if you wanna take a gander!