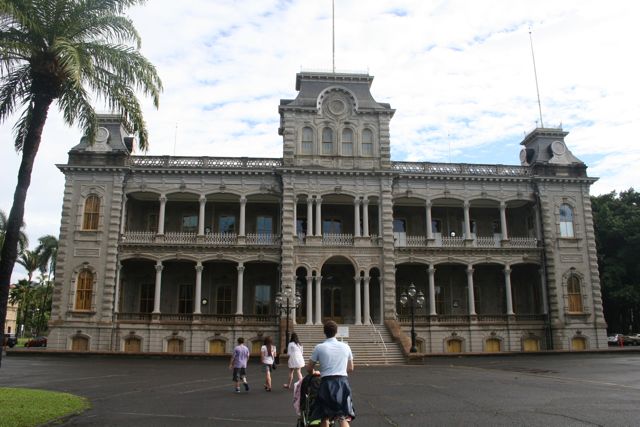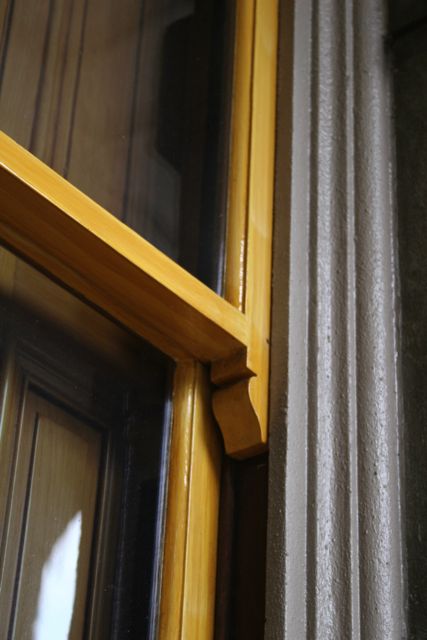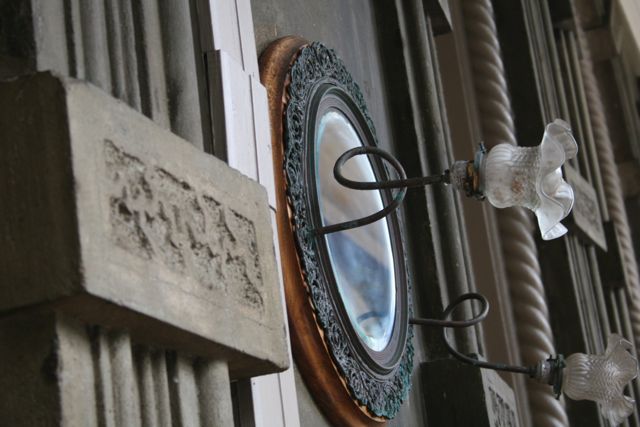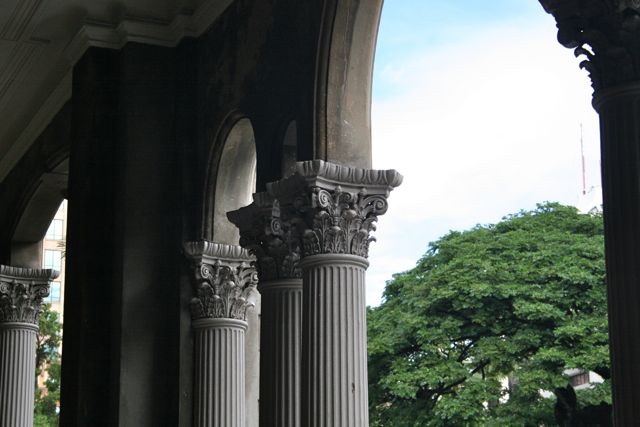 When we were in Honolulu recently, we stopped off for a rainy-day tour of 'Iolani Palace, the home of the last kings and queens of Hawai'i.  We'd driven past it countless times before, but it's in such a funny place–right on one of the main drags through town–that we hadn't really even noticed it.  I'll be honest (because I know I can do that with you): I might not have put it on our itinerary except that before we left I bought a copy of The Aloha Quilt off Amazon.  Yes, I did.  It popped up while I was searching for travel books, and I thought, "Hawaii?  Sewing?  A Novel?  I'm IN."  I read the whole thing cover-to-cover on the flight (and can I just take a moment to say THANK YOU to the baby who let me do that?), and part of the plot revolves around a visit to see the Queen's Quilt.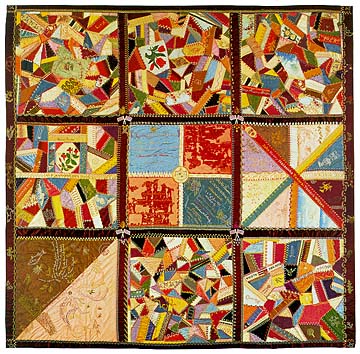 In 1895, to save her kingdom from being torn apart, Queen Lili'uokalani signed over her authority to the US government.  Subsequent to that event, she was imprisoned in her own bedroom in her palace–'Iolani Palace–for ten months.  Her closest companion stayed with her, voluntarily, throughout her confinement, leaving only on Sundays to see her family.  During the time that she was under house arrest, Queen Lili'uokalani worked in crazy quilt style–the most popular quilting style of the day–and created much of the 97″ x 95″ "Queen's Quilt" that is now on display in 'Iolani Palace.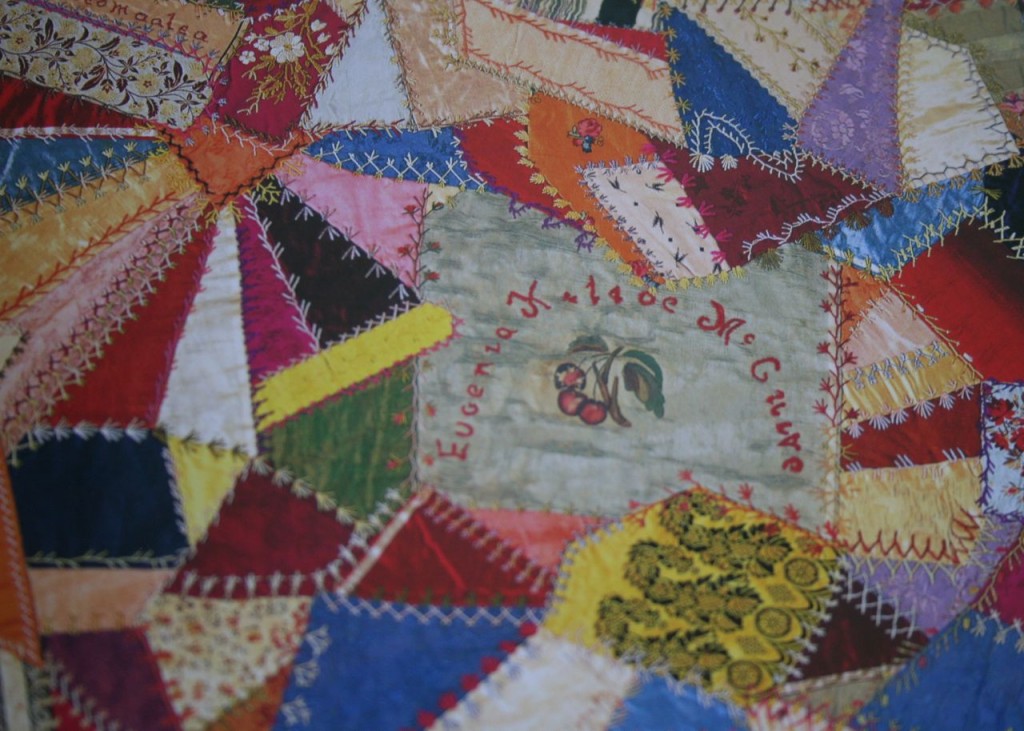 The story of the quilt included in the novel is totally what got me to go and tour the Palace.  They don't allow photography, but seeing this piece of art was genuinely moving for anyone who was there.  Encased in glass, the quilt is worn with age and very, very fragile.  The pieces are sewn of velvet, ribbon, silk, linen–most of them likely scraps of clothing from the ladies' own wardrobes.  Every section is painstakingly embroidered and embellished with names and dates and icons and symbols of the Old Hawai'i.  It's really an amazing task.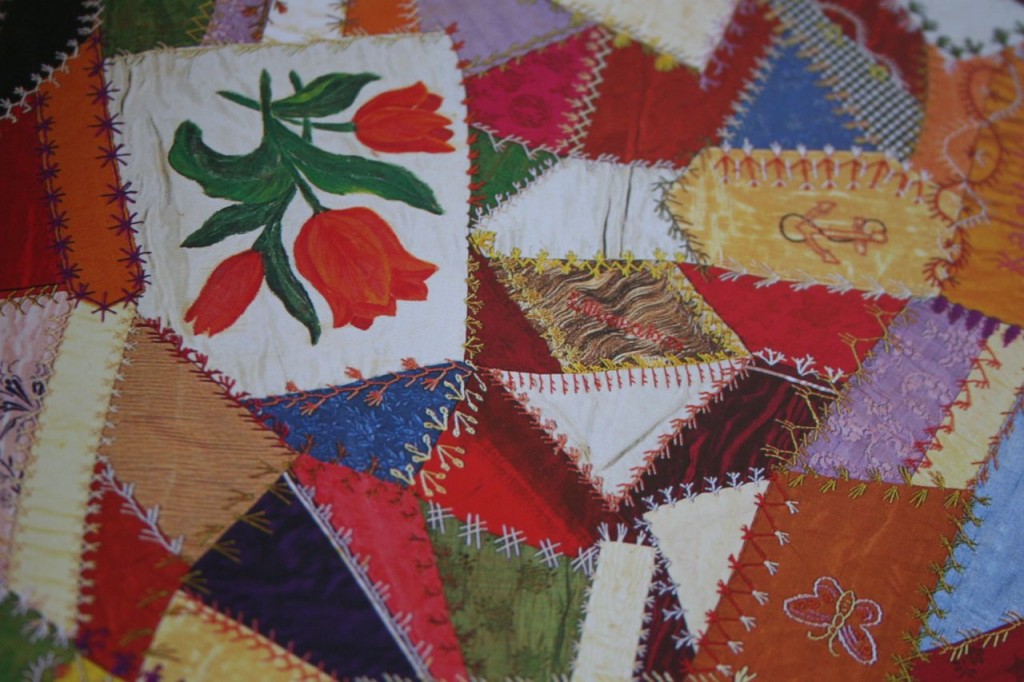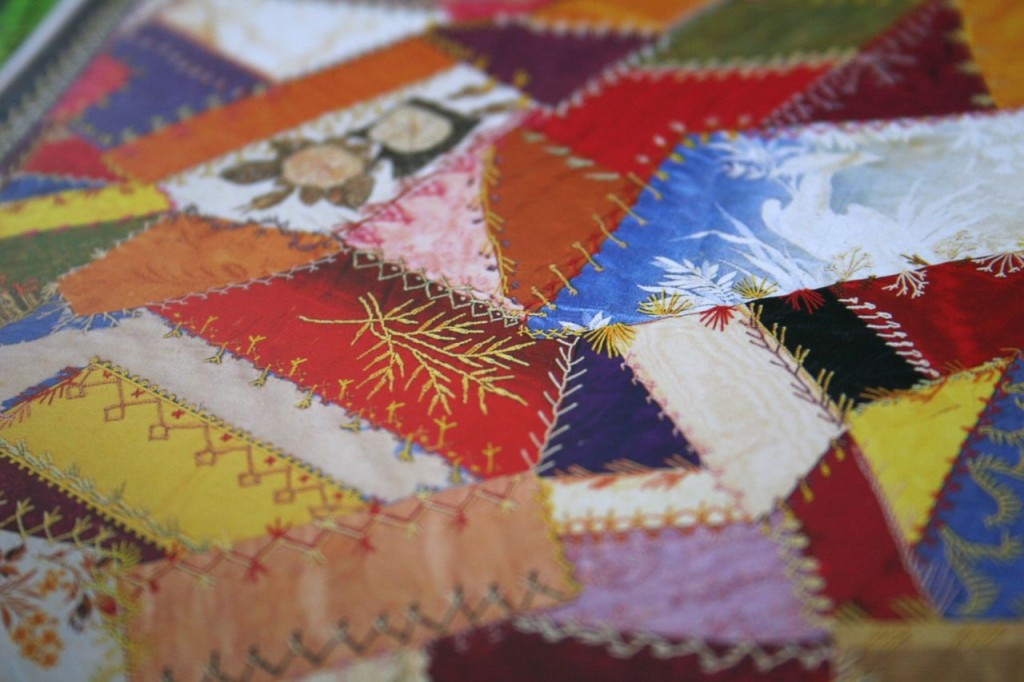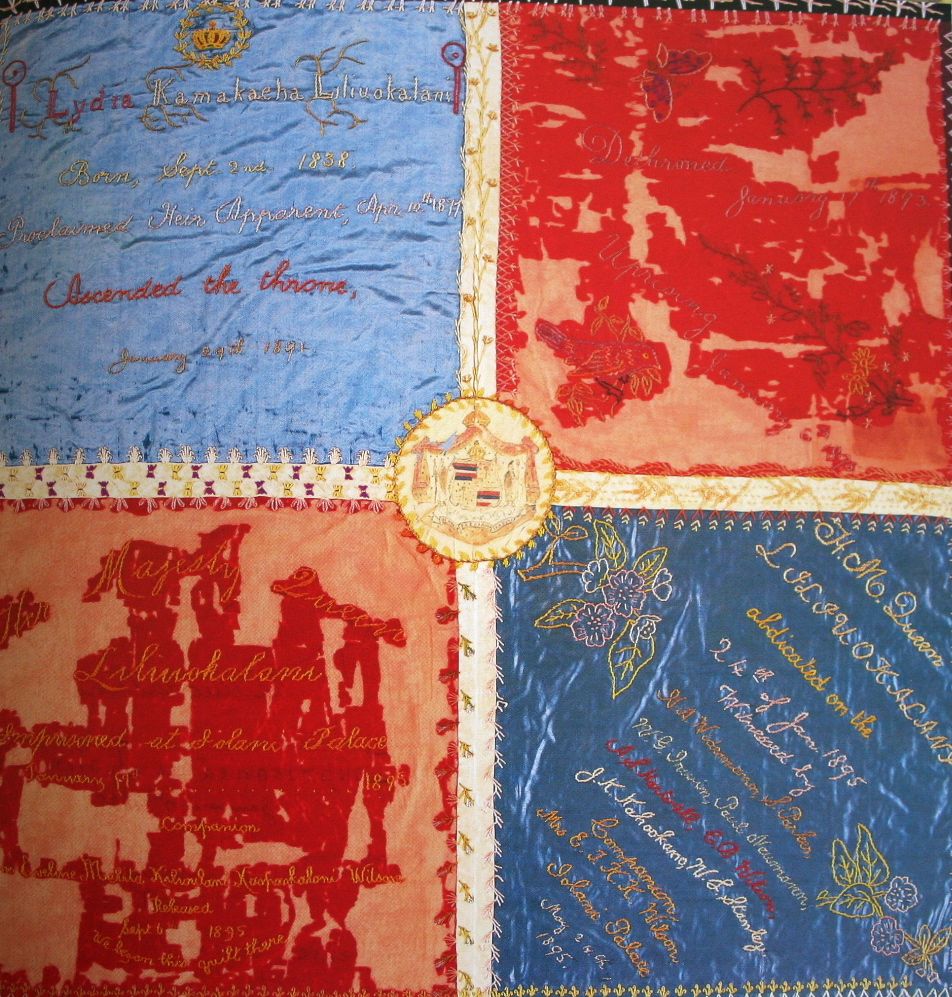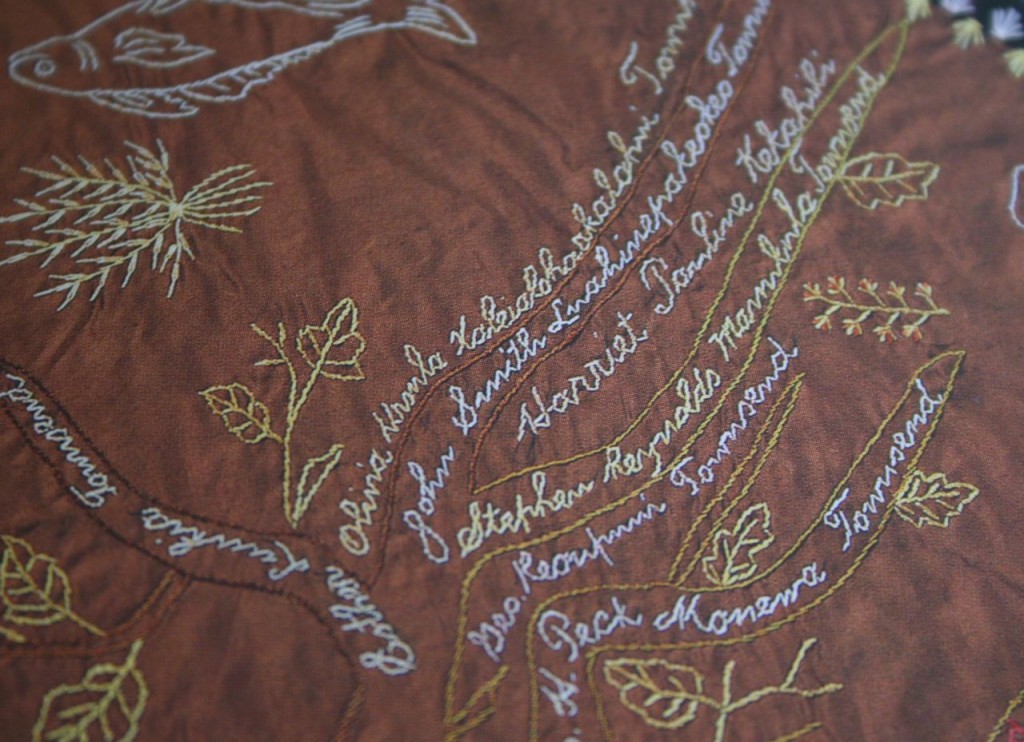 Because photography isn't allowed inside the Palace, these images all come from my copy of The Queen's Quilt, purchased in the gift shop (and also mentioned in the novel, which is how I knew to look for it).
When I asked as part of the tour if the quilt had been planned to be this size or if it evolved, the docent didn't have a direct answer–he told me, and I agree, that it's likely that it started out as two small squares and grew and grew as the length of the Queen's undefined term of imprisonment wore on.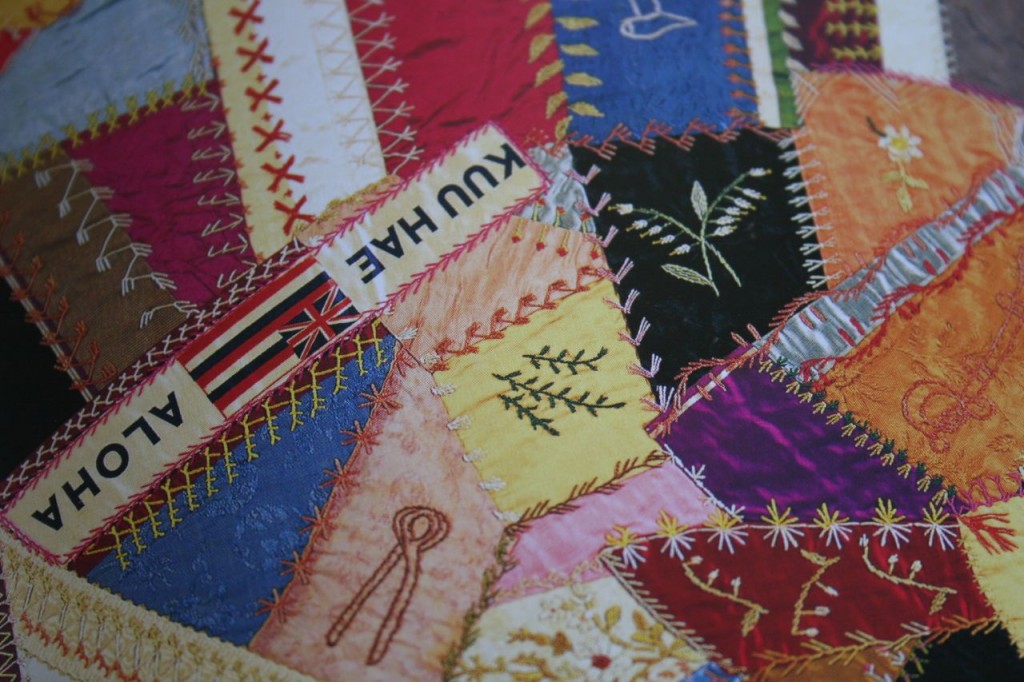 What a legacy to leave behind.  Worked by hand, there's something very sad and sweet about this quilt, although I admit I might be reading that into it from the story: Lili'uokalani never regained her throne, and died living away from the Palace after her release.  The documents she signed, believing them to be temporary and with the President's assurance that they would be overturned, were used against her (despite her law degree and years and years of travel to fight to regain rule over Hawai'i) and she was prevented from ever leading her people again.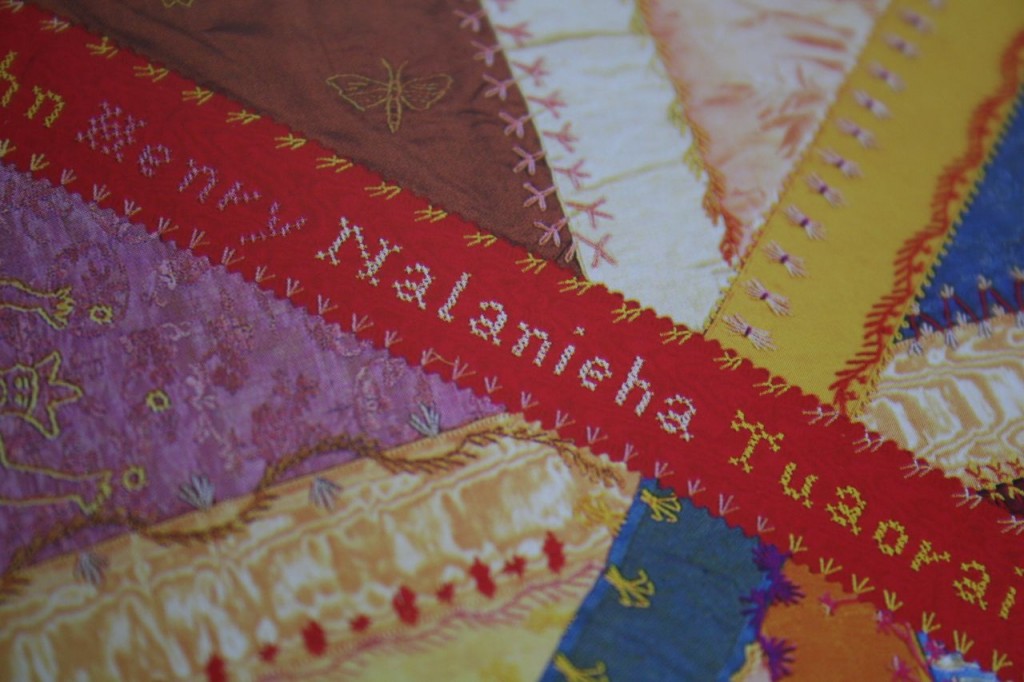 I was surprised to hear that this topic–Hawaiian independence–is still a contentious one with some islanders.  In that way, Lili'uokalani's work makes me think of Betsy Ross and her flag.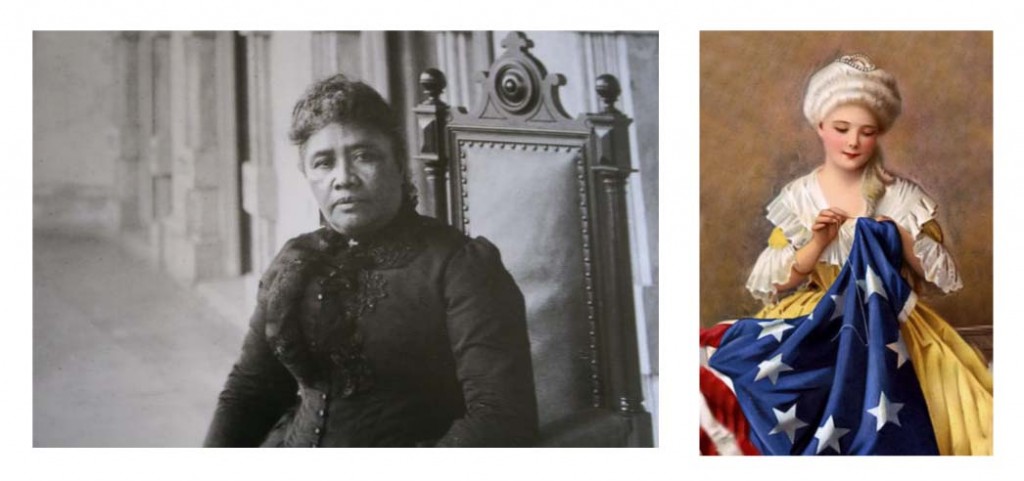 Great story to tell next time someone rolls a lip and sneers at your sewing, asking, "Is that ALL you did today?"  Sewing can start a revolution, baby.  Maybe it already has.
In yer face, doubters!
Also: Check out the new book by Allie of Allie's in Stitches, Allie Aller's Crazy Quilting. Really yummy, modern take on this classic Victorian style!