Image from Martha Stewart via glamourousgirlfriendsguide. As if this could ever be my closet–puhleeze.
At last–at long, long last–the weather has turned.  I'm hoping this time it sticks.  As in, no more sticky.  Cool breezes and a hint of wood smoke in the air.  Cooler temps and warmer clothes.  This was the weekend when I turned the closets upside down and sorted through all the outgrown and stained and worn out clothes and replaced them with the next size up for each of our kids.  I call it "Shopping in the Attic."  We have boxes and boxes and boxes of clothing for each of the children, waiting to be grown into: things we've scored at yard sales and consignment shops that were such great pieces or such great deals that they couldn't be passed up; things passed down from one to the next that still have wear left in them; and the special pieces that I've made for each of the kids and mourned when they were outgrown, back for one more go-round.
I love this part of the year, when old gets to be new again, when drawers get organized and closets get put right, when everything feels crisp and fresh and we all get a good, well-deserved do-over.  My kids have been ragamuffins lately, and I've been worn out.  Too many commitments and too little time devoted to the things that last.  Too much time sucked away by things I should have said "no" to and too little put up in jam jars to save for later, to spend where it's most needed.  Summer lingered a little longer than she was welcome, I suspect, and she made us forget that we're human and have limits.  For my part, I'm looking forward to the cocooning that happens as fall works its way into winter, as I hunker down and contemplate all the things I love most in this world, and as new ideas germinate in my brain, ready to spring in the spring.  All the best things that have happened to me have come about that way, and this girl is in great, urgent need of some hibernation germination.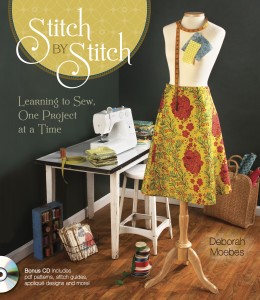 Speaking of amazing ideas that have sprung from weeks of contemplation, I want to give a MASSIVE shout-out of thanks to all the blogs who hosted the Stitch by Stitch blog tour–it was crazy amounts of work, and I had such a great time doing it, and considering how worn out I am from all that traipsing about the internets, these fine folks must be exhausted, too.  So please, a round of applause for all the help in putting it together and pulling it off–woot!  Super kudos, too, to the lovely ladies of Capitol Book & News in my hometown of Montgomery, Alabama–they threw a right lovely book signing event for me last week, and I still blush when I think what a nice time I had and how grateful I was to be welcomed so graciously.  It's my new favorite book store.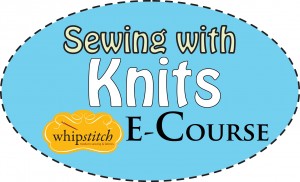 As I wind down from the frenzy the book has produced around here, I'm looking forward to spending some serious time at my sewing machine.  I feel as though we've been strangers to one another these past few weeks, and my head is seriously overflowing with some wayyy cool ideas.  I've been plundering my PayPal account to splurge on some amazing wools and silks and fantastic knits to test out some of these wild hairs I've gotten hold of.  And I've stockpiled some serious fabrics for the Sewing Knits e-course that starts today–I feel like I just found out someone got me every single piece of china on my wedding registry.  If you've been thinking about coming over to play with us and learn to master the intimidation of sewing knits, and making amazingly soft and forgiving projects out of your favorite fiber with just your sewing machine, it's not too late!  Register and jump in–the water's awesome!
Hoping you're finding the cooler weather inspiring, and wishing you happy stitching!