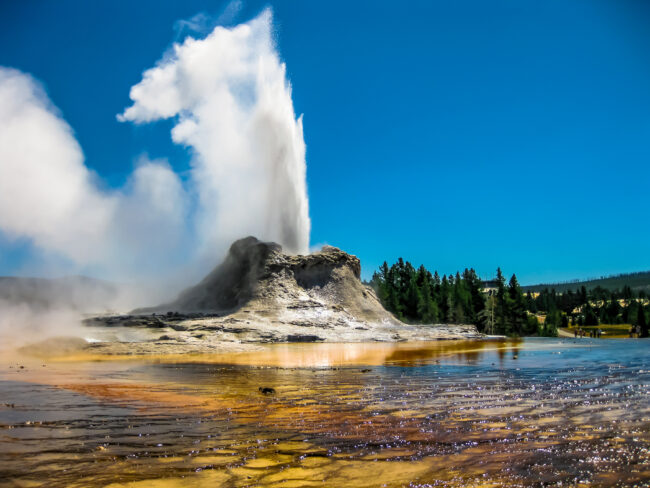 It's the SEVENTH YEAR for the Murder Mystery Quilt, and we just announced the setting for our story: Yellowstone National Park!
The Murder Mystery Quilt is a year-long quilting club where members receive a brand-new quilt block pattern PLUS a fresh chapter from an original murder mystery novel each month; clues to solving the crime in the novel are hidden in the quilt, so as we like to say at the MMQ, you get to Sew The Quilt To Solve The Crime (tm)!
When I first launched this project, I didn't for a second think seven years in the future, or imagine that nearly 10,000 members over the years would join us to sew & sleuth. This is such a fun, rewarding, engaging project, and I feel inspired, grateful, and humbled to plan another year together! The past months as I've designed the quilt and drafted the mystery have occupied my actual dreams. I CAN HARDLY WAIT.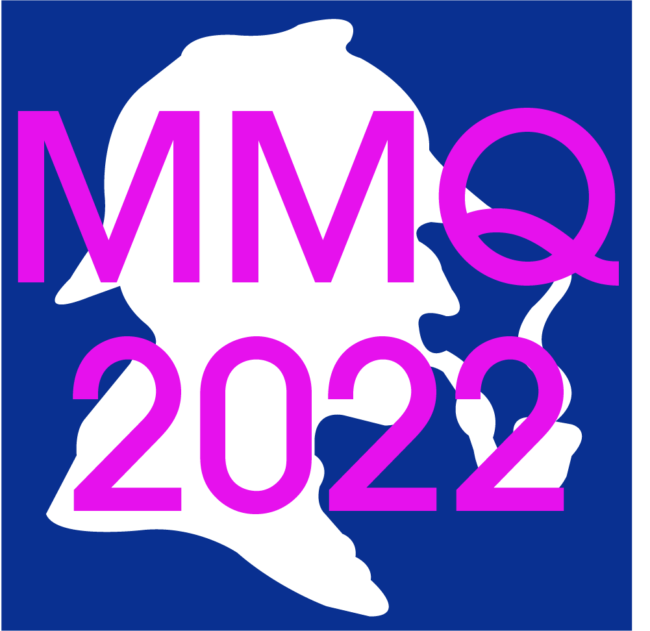 You can read more about the evolution of the Murder Mystery Quilt in this post, how it started as a "silly idea" with a story set in my home state of Georgia, and has grown to include mysteries set on robber baron islands, the slopes of Hawaiian volcanoes, the depths of the Caribbean, even Ancient Egypt. Every fall when we announce the setting and style for the coming year, I get SO EXCITED to begin revealing everything we have planned for our members!! And every year, we try to add new layers of fun that will keep the whole project fresh & exciting.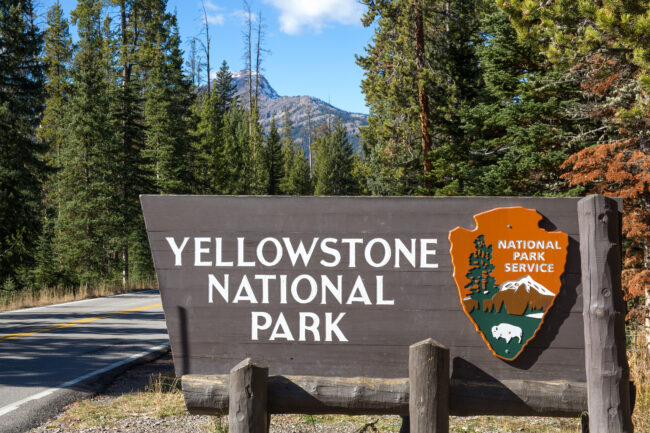 I spend countless hours researching our mysteries, which I write based on a combination of my past experiences as an archaeologist and what I learn during our family travels–so every year, the story is as accurate and engaging as I can make it. The 2022 mystery takes our heroine, Kitty Campbell, to YELLOWSTONE NATIONAL PARK, where she discovers a body that has been murdered–TWICE.
Our quilt is inspired by Western star quilt designs, and includes an incredible palette of colors drawn directly from Yellowstone National Park itself: the pine green, the warm tobacco brown, the bright shades of Grand Prismatic Spring.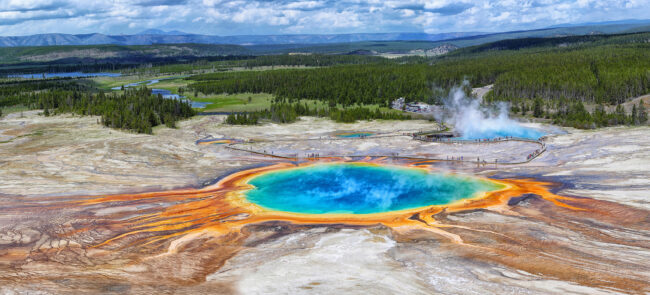 I can't give away all the surprises, obviously, but there is a lot to get excited about with this year's quilt and story. The colors, the design, the plot twists!! Probably my biggest struggle leading up to the first quilt block pattern is not letting the cat out of the bag.
Last year, I created some little bonus treats here and there to share with members, and they turned out the be a nice way for me to have a goodie to share so that I wouldn't give any details away too soon. While we were diving Cuban waters searching for pirate treasure with Kitty Campbell, Murder Mystery Quilt members were doing Clue Crew Challenges and listening to Spotify playlists of 80s tunes to keep them inspired. We're keeping BOTH those elements going in 2022, and adding a few more….

Members win badges through Clue Crew Challenges during the year, and make lasting friendships at the same time!
One of my favorite treats is the Clue Crew Challenges we do during the year together. Clue Crews are private Facebook groups of other MMQ members who have the chance to take part in quarterly challenges that earn them digital badges! Sometimes it's building a pyramid out of objects around the house, other times it's researching an idea from the story and sharing results with other members–once it was even bringing an item to our virtual pirate party!
The digital badges reward the winners, and can be printed on fabric to add to blocks or as tags on the back of member quilts. It's always fun and funny to get to know other members better, to see their sense of humor on display, and to feel like the world is a little smaller as we play together between blocks and chapters.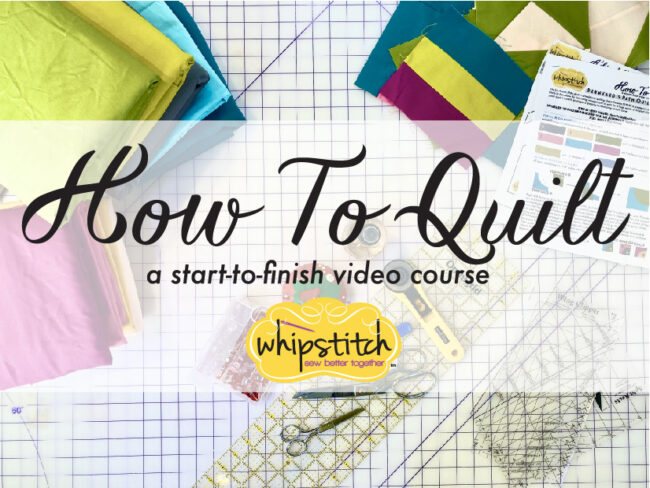 Members over the years have asked for videos to guide them through the blocks as the year goes along–so I went one further and made a WHOLE VIDEO SERIES teaching quilting skills start to finish.
Some of our members make their very first quilts with us, a joy and honor I didn't see coming–the idea that I get to read and quilt along with someone around the globe who is getting introduced to the rewards of patchwork is HUGE for me. So when members have asked here and there for me to make a video to guide them through a particular block, I've wanted to have a library of sorts to share with them. I have some on my YouTube channel, but wanted some very specific techniques, and as that idea grew, it turned into something even bigger: the How To Quilt series.
This series of videos includes twelve classic quilt blocks with printable patterns, plus detailed, up-close video in 4K to teach good quilting technique. There are 24 videos total in the FREE series, which is up now.
But! THERE'S MORE! In the upcoming How To Quilt PREMIUM series, there are 12 additional full quilt patterns, and 12 quilted project patterns, AND 20 new technique videos–and all of it is INCLUDED FOR MEMBERS OF THE 2022 MURDER MYSTERY QUILT!
I've set up the whole How To Quilt PREMIUM series as a BONUS for every member who registers to quilt & solve crime with us in 2022, added automatically to your account as each episode airs. I am OVER THE MOON about this bonus series, it has been such a labor of love! It adds such depth and variety to the Murder Mystery Quilt: members get to brush up their quilting skills, have great bonus projects for between MMQ blocks, and show off the skills they've learned on all the other patterns I've included.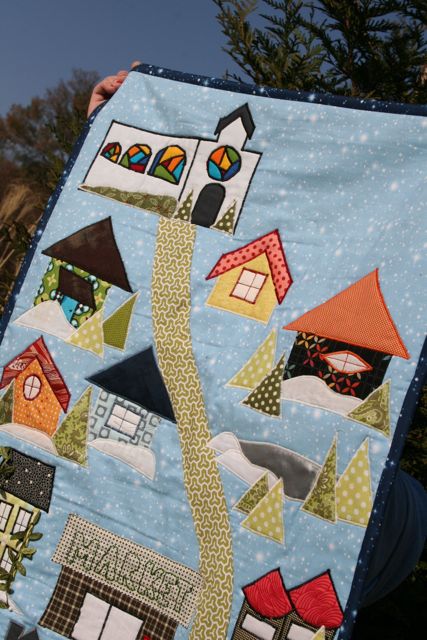 And you know what else? There's also an Advent Calendar Quilt-Along!
Registration for the Murder Mystery Quilt is open now, and the first block pattern & chapter will arrive January 12, 2022. That's a lot of weeks to wait for the fun to start–so I thought, how about a holiday project?
This year, as an exclusive benefit to members of the 2022 Murder Mystery Quilt, I've re-created the Advent Calendar wall-hanging I quilted in 2010: all new PDF patterns to print for EVERY HOUSE, plus step-by-step instructions. The patterns arrive one per day from December 1 through December 24, and so many of our MMQ members are already quilting along!
This project is a great warm-up for our year together, even if you don't celebrate Christmas in your home. The calendar is designed so that you move from house to house as the holiday season goes along, greeting friends and neighbors along the way–the theme is COMMUNITY, so whether you celebrate Christmas, Hanukkah, Diwali, Kwanzaa, Solstice, or just love winter-themed quilts, this project is a wonderful way to make friends with other members and warm up your scraps for our year together.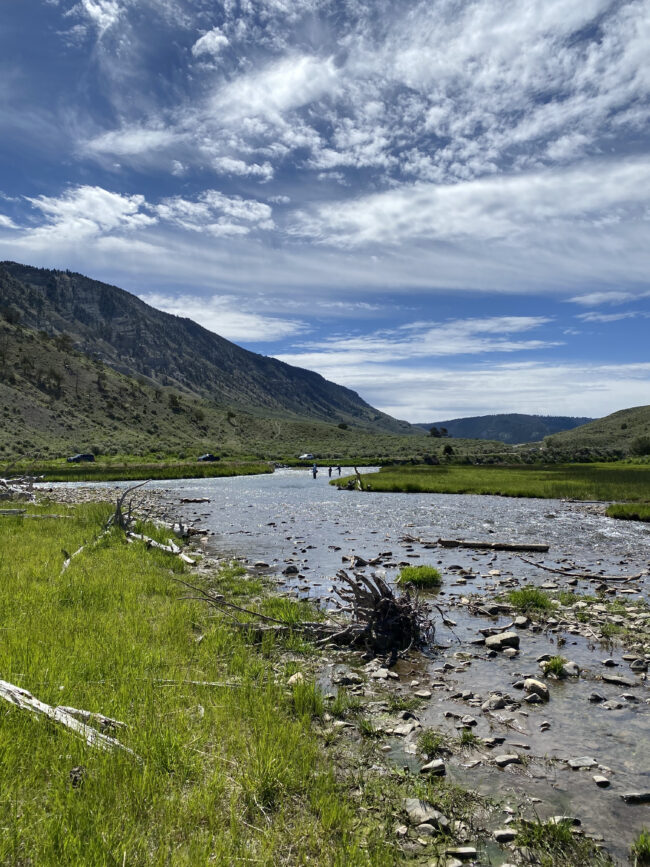 Yellowstone National Park is a wondrous place, where the sensation of majesty flows through every river and rock. I drank it all in when visiting to research this mystery with my husband and children, and I am counting the seconds until I can share it with our quilters next year.
Will you come quilt through Yellowstone with us??