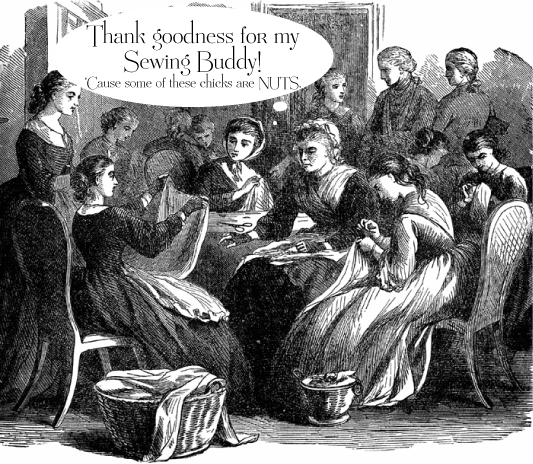 Earlier this month, I sent out emails to over TWO HUNDRED Sewing Buddies. That's 200, y'all.  I'm beyond tickled to see how many folks are jumping in with both feet, sharing ideas and getting motivated and buckling down to finally sew the stuff we've all been putting off sewing.  I'm already hearing back some seriously cool stories:
Pat and Shari are working together on the Pink Slipper Project (and they'd love to have other Sewing Buddies join them!)
Sewing Buddies are blogging and promoting one another's Etsy shops
I'm getting Tweets and emails about how wonderfully suited Buddies are to each other (that science-y system totally works)
I've even met some Sewing Buddies who happened to be local, and were out and about coffee-ing together!
For those of you who are Buddied up and looking for things to do, check out these ideas from 2010.  Got suggestions for ways for Buddies to connect, like Pam and Shari inviting us all to participate in the Pink Slipper Project?  Leave 'em in the comments!
If, on the other hand, you've got a Buddy but the two of you haven't quite hit it off, or if your Buddy has bailed, or if you missed the sign-ups and have been crying into your soup because you're so irritated with yourself, FEAR NOT!  Everyone committed to an initial eight weeks of Sewing Buddy love, at which point, we'll do another round of matches (and re-matches) for those who aren't feeling the happy:  if you have found that your Buddy just isn't Your People, that's cool; we'll match you each with another Buddy, no hard feelings from anyone. And if you missed out the first time, we can make sure that you get a Buddy the second go-round!  Keep in mind, though, that the next set of matches–set to open April 2, 2011–will be the LAST for this year.  So mark your calendars!
Inspired to Sew by Bari J: Winner!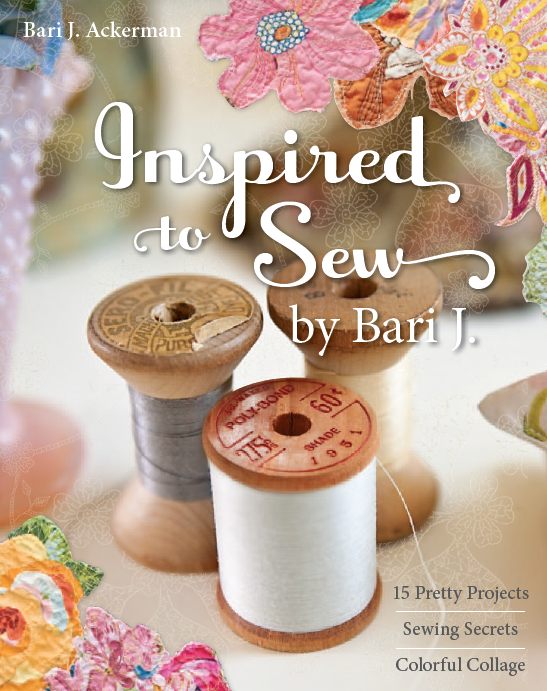 Whoops!  Was totally supposed to post this winner yesterday, and got so caught up in all my math that I neglected to do so.
*Drumroll*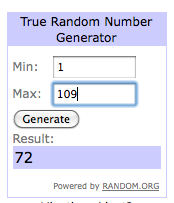 Congrats to Syd, who said:

I know you'll love the book!  Shipping out to you ASAP.