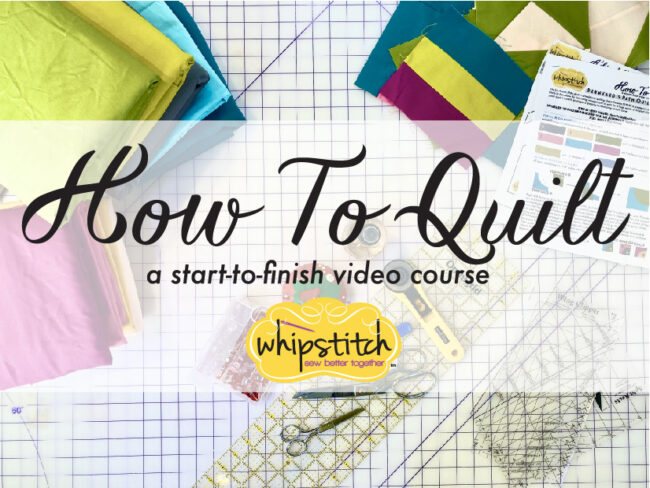 After thousands of hours of work, IT'S FINALLY HERE!
My How To Quilt start-to-finish series with 4K video, guiding you to make a gorgeous sampler quilt while AT THE SAME TIME building your quilting and patchwork skills, is ready for you. There's a basic version AND a Premium version AND you can bundle the Premium version with your 2022 Murder Mystery Quilt membership and OH MY, I'm so excited.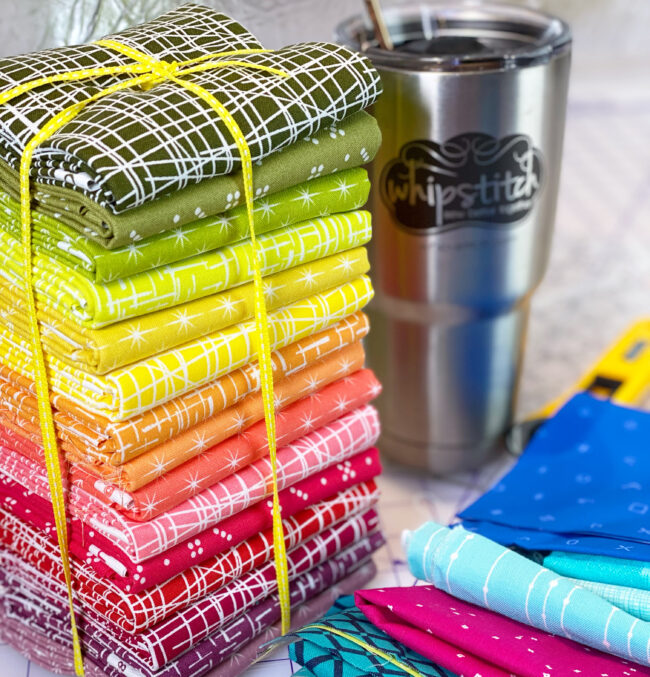 From Your First Modern Quilt to How To Quilt
I first taught a version of this How To Quilt series as Your First Modern Quilt, an in-person and online series for beginning quilters who want a fresh look to their quilting. That was in 2010, and I feel delighted with all the quilts my former students made! Since then, I launched the Murder Mystery Quilt, an online quilting whodunit subscription club–and kept running into new members or would-be members who asked for quilting basics or a refresher on core quilting skills to help make their Murder Mystery Quilts the best they can be.
That series is How To Quilt. I chose a name that sums up my goal: these videos are all about the start-to-finish of making a BEAUTIFUL sampler quilt in amazing colors with solid patchwork technique and a LOT of style. I spent MONTHS testing and designing and RE-designing, working through what skills each block teaches, and tweaking the order they go in so they serve students the most. I believe this is a video series that teaches solid quilting skills and not a little self-care, and it makes a very pretty finished project.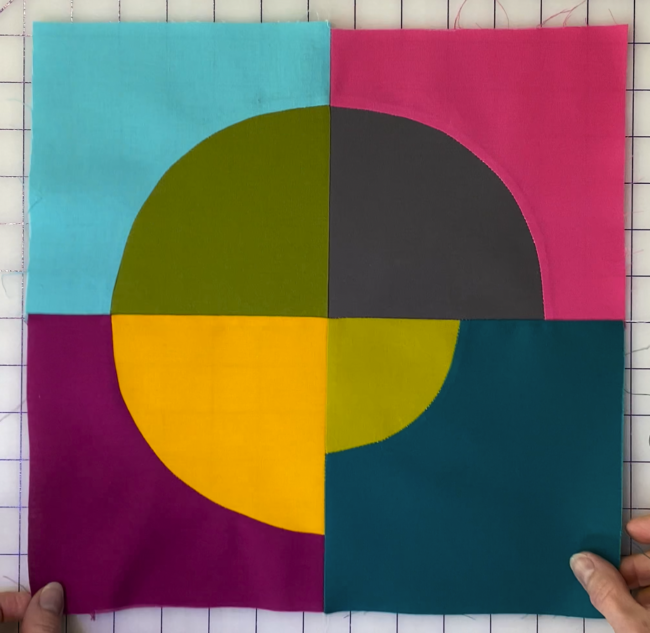 Great for new and developing quilters
Many of the Murder Mystery Quilt members make their VERY FIRST QUILTS with us! It makes sense to host the How To Quilt series on the MMQ site, where our newest mystery quilters can easily find it under their 2022 MMQ account–and where YOU can find it and work through each of the videos and block patterns.
When I created the scope and sequence of the How To Quilt series, I kept that in mind: we learn best when we learn skills sequentially, so that we refine a single, key skill at a time and really NAIL IT before moving on to the next, more challenging skill. As I planned each lesson, I refreshed the entire quilt design, created BRAND NEW videos in ultra-4K high-definition so you can really SEE each thread, wrote all-new PDF patterns with easy-to-follow written instructions and full-color illustrations, and streamlined the curriculum to efficiently and elegantly guide you.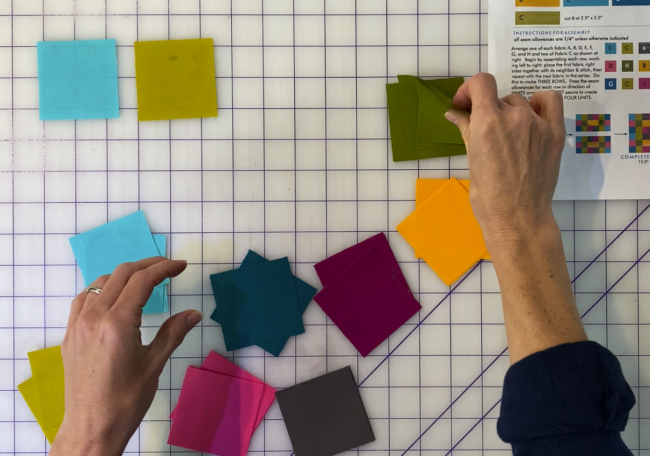 That makes this series IDEAL for new quilters, because it offers limited skills with each block pattern and builds on them as the quilt grows. I chose each skill intentionally to develop a solid foundation for future quilting, like perfecting a consistent 1/4″ seam allowance, pressing effectively, matching and nesting seams, even sewing curves and working with templates.
Classic quilt blocks made modern with all-new PDF patterns to download or print
The finished product is a huge reward, even when the process is where the learning takes place! So this series ends with a GORGEOUS sampler quilt made of TWELVE classic quilt blocks, sashing, and an optional Flying Geese border.
The videos guide you to sew the complete quilt, start to finish, with lessons to lead you every step of the way. This is a sampler quilt made of a dozen classic quilt blocks, including:
Log Cabin
Rail Fence
Nine Patch
Lattice
Pinwheel
Ohio Star
Card Trick
Flying Geese
Diamonds
Drunkard's Path
Dresden Plate
Foundation Paper Piecing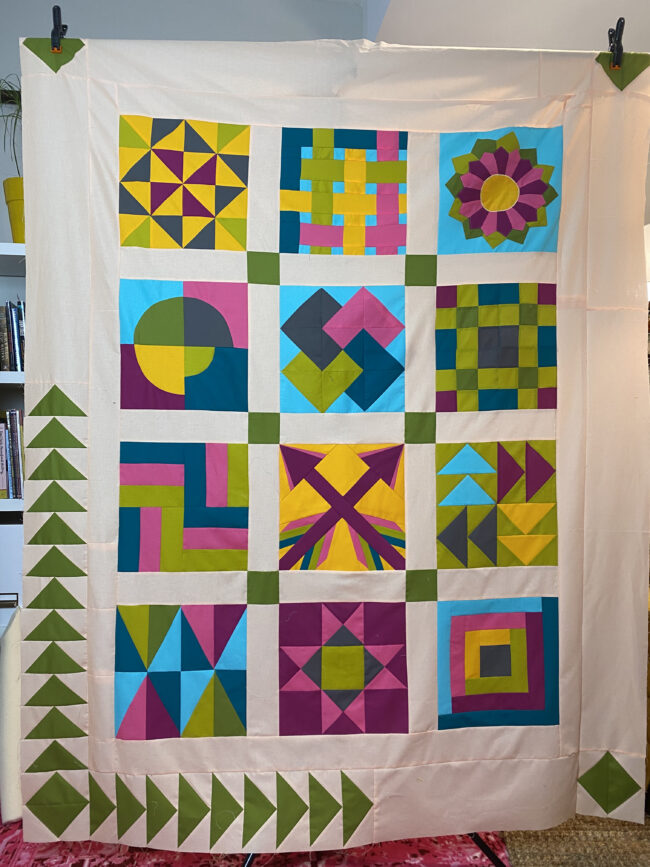 A new quilter community for you, with support and encouragement!
I love introducing folks to sewing & quilting, and I LOVE introducing them to one another! Adding a private Facebook group as a place for members to interact, ask questions, share ideas, and get encouragement is a fun bonus that keeps How To Quilt top-of-mind in your social feed.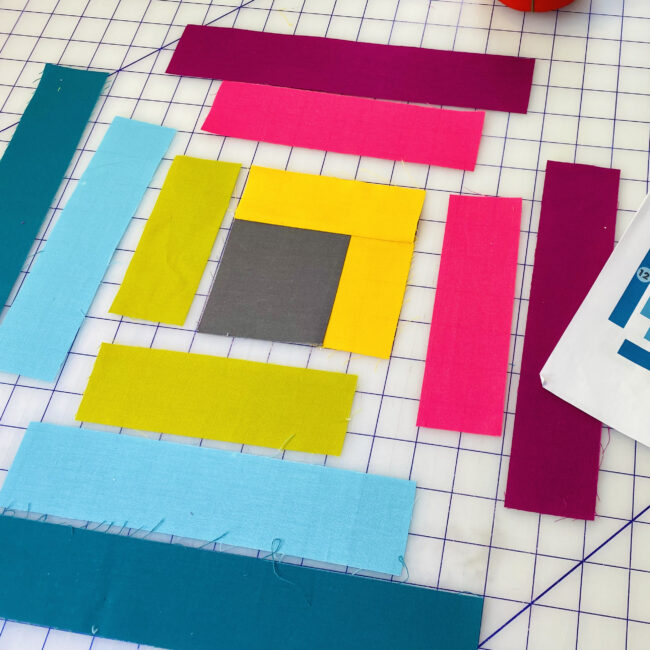 How To Quilt is for experienced quilters, too!
This series is very deliberately written for ANY level of quilting experience, with one singular goal: at the end of the How To Quilt series, you'll be equipped to make nearly ANY QUILT YOU WANT. There are other video series out there, and other "first quilt" patterns, and a lot of them are really, really good. If you discover that you love quilting, try them all! This one is unique in that my intention is to lead you to that discovery: that you LOVE quilting, and to do it in a way that gives you the skills, the tools, and the experience to tackle nearly any quilt pattern on the market today.
Already have experience quilting? The How To Quilt series is for YOU, TOO!! I wrote every pattern on purpose so that it drills down on foundational quilting skills–skills that many of us missed as we learned to quilt and would love to refine in our own sewing. The PREMIUM How To Quilt full-quilt patterns are chic and modern, and will appeal to anyone who has completed the series or who wants to go straight to making larger projects. And the PREMIUM How To Quilt sewing projects are intentionally designed to draw our quilting into other areas of sewing and make patchwork a part of our everyday lives.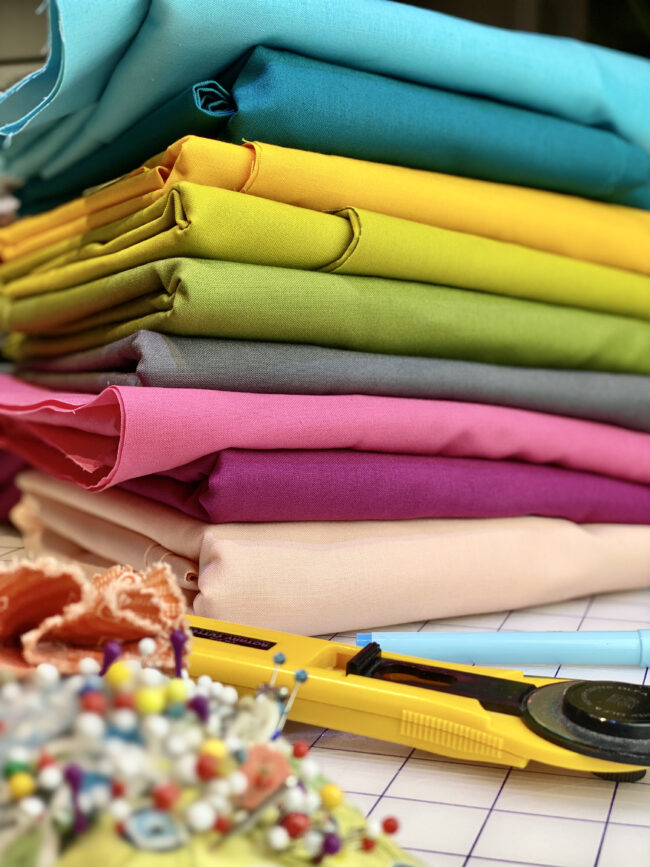 How To Quilt PREMIUM offers EVEN MORE content, guidance, and support!
The BASIC version of the series is FREE. YES, FREE! I am deeply committed to creating quality education for EVERYONE, and offering the core of the How To Quilt series as a gift is really important to me.
The PREMIUM version of the series includes SO MUCH MORE, though! In addition to the twelve quilt block patterns, the PREMIUM How To Quilt series includes:
14 full-sized quilt patterns
12 quilt block sewing projects, from tote bags to oven mitts to zippered pouches
over 40 videos in 4K to guide you
bonus interviews, links, and discounts
exclusive step-by-step photos and behind-the-scenes content
a private Facebook group where you can meet other quilters and share your progress
access to me, your instructor, for one-on-one feedback
How the video series works
For every block design, you'll find a step-by-step video AND a downloadable PDF pattern to follow, complete with fabric requirements, cutting instructions, and assembly diagrams in full color. The series then leads you through the entire process, from selecting and preparing your fabrics to sewing each block, then to making the quilt top and through to how to sew the quilting stitches and bind the finished quilt.
The How To Quilt PREMIUM series launches on CHRISTMAS DAY 2021 at 9 am Eastern time, and NEW EPISODES arrive every Tuesday and Friday throughout the series. TWELVE lessons land on Christmas Day, with a welcome video, quilt history, color theory, and fabric selection–so even if you're traveling and away from your sewing machine, you can jump right in and start with us! And ALL THE CONTENT IS YOURS FOREVER, so you can work at your own pace as your schedule allows. Videos are captioned in both English and Spanish, too, for watching on-the-go or reviewing the materials later.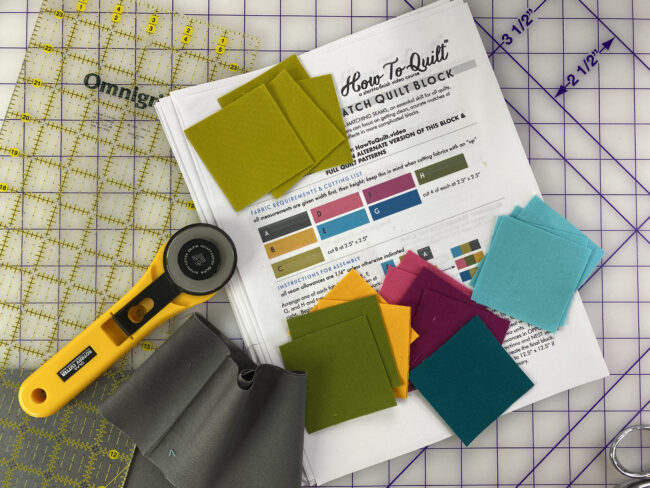 Each quilt block included in How To Quilt is a classic, familiar quilt block design made MODERN, and the patterns are freshly written with YOU in mind: clear graphics, concise instructions, and specific details to guide you to make a quilt you're delighted to show off and share. Each video is scripted and filmed with as much high-definition, up-close and detailed instruction as I can give, in a format that makes watching them possible in under twenty minutes each!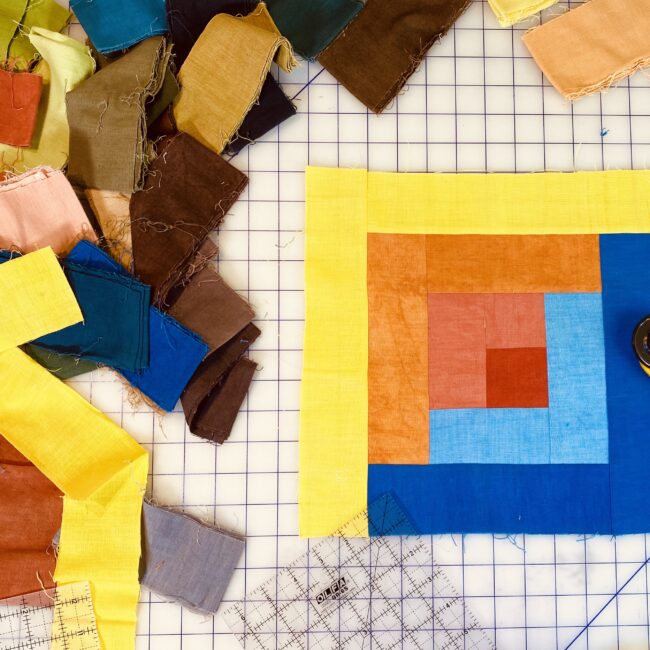 Each video is embedded on the course page to watch inside the course platform, so you never have to leave the site in order to complete each part of your quilt. On top of that, every lesson includes photos, background details, and a download button where you can grab a copy of the pattern PDFs to print or view on your screen as you sew.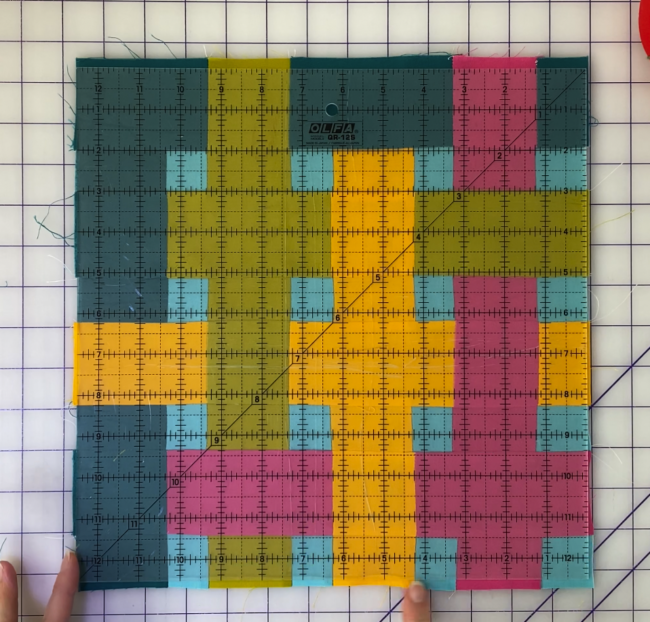 BONUS: Bundle your How To Quilt subscription with a 2022 Murder Mystery Quilt membership and SAVE!
Want an even BIGGER reason to start the How To Quilt video series and sew your sampler quilt with me? I'm offering the ENTIRE PREMIUM HOW TO QUILT course as a bonus to all 2022 Murder Mystery Quilt subscribers!
The How To Quilt PREMIUM membership, with all the extra goodies–36 patterns, 40+ videos, Facebook group, instructor access, and exclusive content–is available for an introductory rate of $79. BUT BUNDLE A ONE-YEAR MEMBERSHIP IN THE MURDER MYSTERY QUILT AND IT'S $99 FOR BOTH!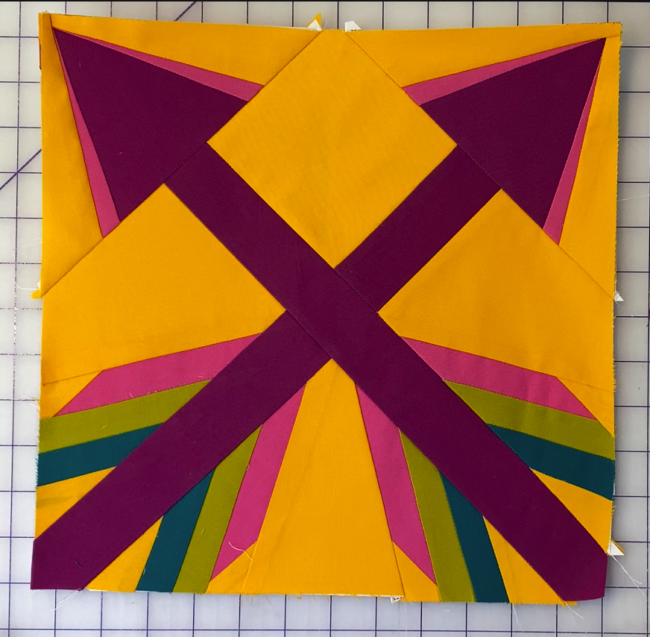 How To Quilt is the ideal way to launch or improve your quilting adventure. Add in a membership in the 2022 Murder Mystery Quilt and you gain friends, Clue Crews, mystery, and a WHOLE OTHER incredible quilt before you finish. Between the two, I feel completely convinced that 2022 will be YOUR YEAR to fall in love with quilts and quilting.
I hope you'll LOVE working your way through How To Quilt as much as I've loved putting it together for you! Come play with us as you make a beautiful quilt you'll treasure for years to come.