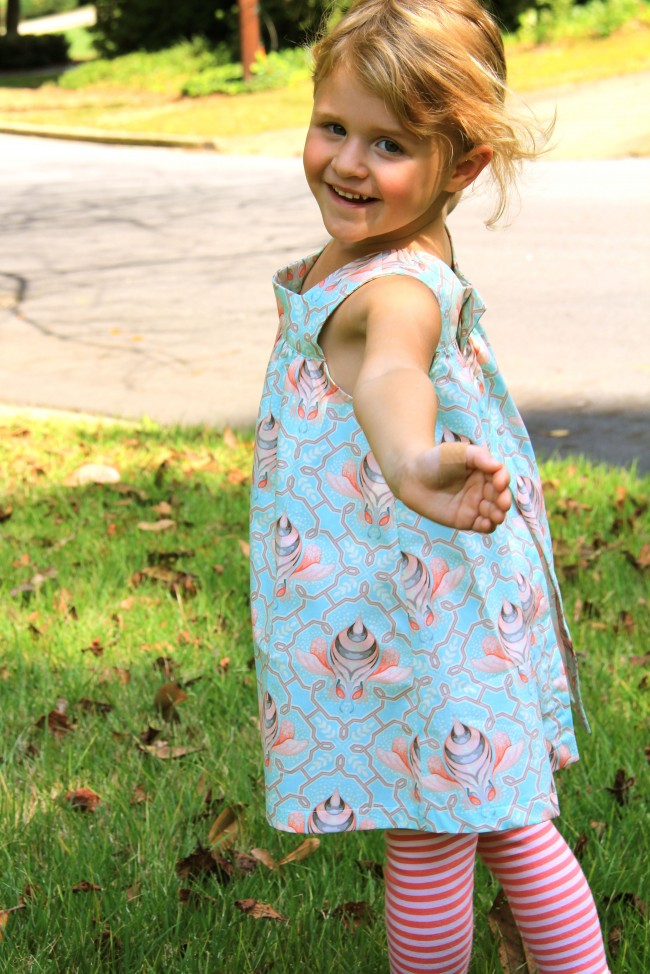 In the wake of all the fun of sharing the new Learn As You Sew series and introducing the Get Up & Go Skirt with you, I have even more exciting stuff to share!  The Overmost and Pinafore, my very first two patterns that I ever released in PDF form to the general public, are getting a MAKE-OVER.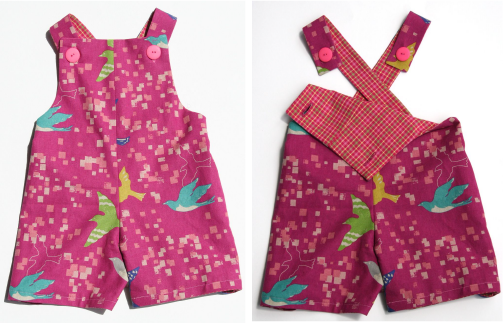 The Overmost is one of my favorite styles to sew, and one of my most popular patterns ever.  As I was developing the Learn As You Sew series, it was only natural for me to think about how this pattern might look in that format!  I originally created the Overmost pattern way back in 2009, and PDF patterns have come a long, long (LONG) way since then–I would really like everything I do to continue to be to the very highest standard I am capable of producing, and for me that means giving this much-loved pattern an overhaul.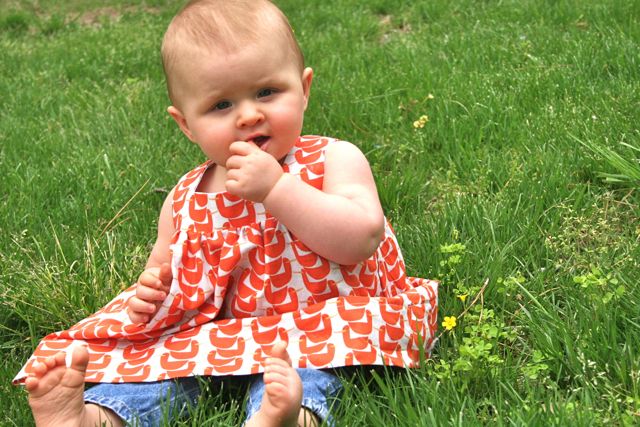 Like the Overmost, the Pinafore is a really classic style that has sold well over the years–but since this pattern was created around the same time, it could use some sprucing up, too.  Which is exciting, because I love that these two designs have been so popular and continue to have something to offer to folks sewing for their children.  I want to always, always create designs that will stand the test of time, that have a unique and appealing look but that can also be adapted to your own needs easily, and be used to sew for the widest range of circumstances.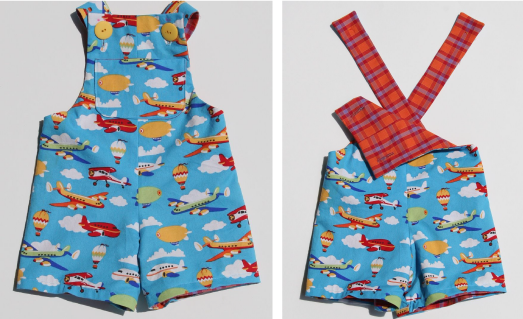 One of the things that makes the (kinda giant) amount of work necessary to re-format these patterns worth it is that the Overmost is so unisex, and works great for boys and girls–there are a zillion amazing girl patterns out there, but so few that are awesome for boys that go beyond tees and pants, and I am truly honored that I can offer something that will enter into the realm of boys patterns to fill a gap.  So being able to re-format this pattern is a project that has been near and dear to me, that I'm super excited to offer.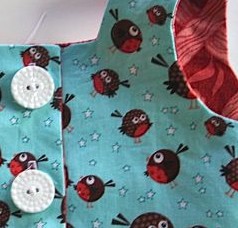 And I won't say TOO much, but there's a THIRD pattern for girls that will be available at the same time the Overmost and Pinafore re-release.  It's another really classic, adaptable style that I think you'll love and get a ton of use from.  Plus, it's got a great twist to the pattern pieces that I've never seen in another pattern that I'm pretty tickled to show off to all of you.
What this means for YOU:
In the short term, what this means is that the Overmost and the Pinafore will NOT be available temporarily.  I've pulled the PayPal buttons from the pattern detail pages (but have left the pages live for you to view).  I know that means that some of you will be inconvenienced because you want the pattern NOW, but I'd rather not continue to sell the current format when the new format is being completed.
BUT!!
The good news is that TODAY, over on the Kids Clothes Week blog, you can WIN ALL THREE of these patterns!  You'll get all three designs sent to you BEFORE they're available to the general public in a few weeks, in their new, fancy, spruced-up format.  Whoo hoo!!  PLUS, there are TWO winners, and also up for grabs is free registration in ANY Whipstitch e-course–so if you're not quite sure you're up to sewing these patterns yet, you can take the Essential Sewing course; or if you want to work on your stretch fabric skills, you can hit the Sewing Knits course; or if you are thinking you want to start up your own crafty business, take the Crafty Business Basics course!  Lots of fun stuff over on their blog as we head into Kids Clothes Week–go HERE to read today's post and enter the giveaway!  Each of the two winners can choose either the pattern pack OR the e-course–so much to pick from!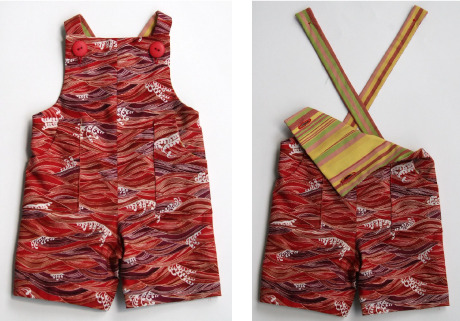 Thanks for the excited response and support for these Learn As You Sew patterns, everyone.  I'm feeling really grateful and so excited to unveil them to all of you–and couldn't be more happy that they're being so well-received!  Here's to what's coming next!!