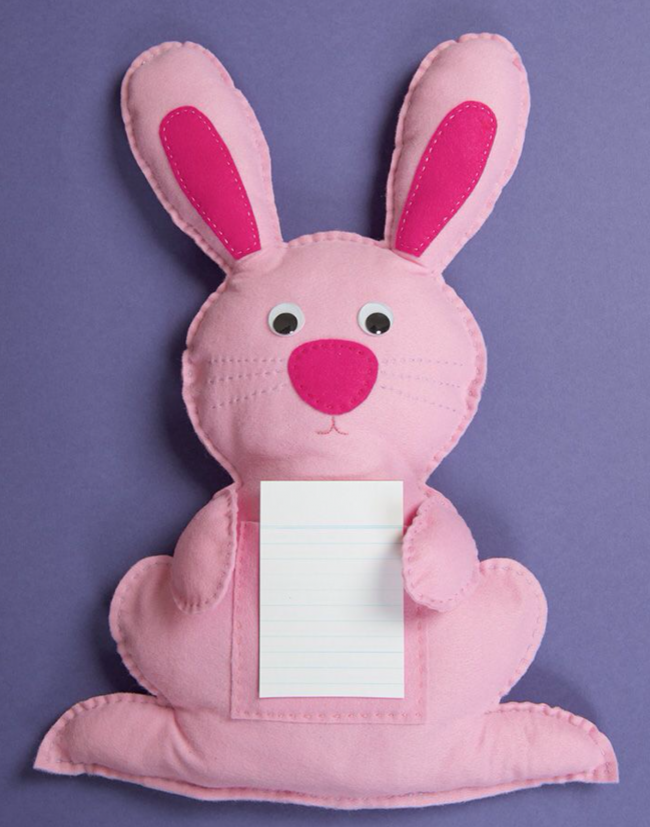 Ever since my Sewing With Kids series yeeeaaars ago, I'm always on the lookout for sewing projects I can do along with my children.  They went to Montessori school as little ones, so scenes like this are not uncommon at our house: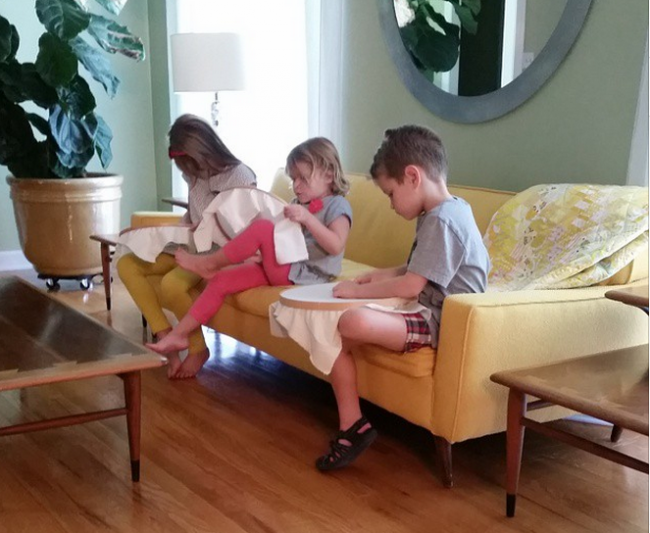 I stretch a piece of unbleached muslin in an embroidery hoop and we draw a shape using felt tip pen.  Then they "trace" it with floss and an embroidery needle.  It's "sewing work," and they love it.
Each of them, though, would gleefully move beyond this simple project to make something a little more substantial.  They regularly go through my scrap basket–to which they know they have unfettered access–and I discover that our boy has made scarves or vests for his dinosaurs, or that our girls have made clothes for their dolls.  I'm always on the lookout for the kind of project that we can make together–and there's a new e-book out that does just that.