Today, on a whim, I searched my own blog to see what I'd posted in past years during Christmas time.  If you had asked me, I would have told you there were two or three posts, four max.  But I've been writing for a long time, and it turns out there are a TON of posts about how we do Christmas at our house, what we make, where we go, and what matters to me most at this time of year.  Below, a selection of the best of them, for inspiration and as a snapshot of how our family has grown and how it has stayed the same over the years.
Christmas Pajamas
A tradition at our house, I make a new set of pajamas for each of us each year.  The children open the wrapped packages on Christmas Eve (we eschew the practice of opening an actual gift on Christmas, as we only give the children two gifts each–more on that below), right after supper, and then we light some candles and tuck the babies into bed to await those legendary sugarplums.
Back in 2011, my husband and I had an infamous conversation about our pajama practice.  One year, I shared the patterns I use when I make jammies.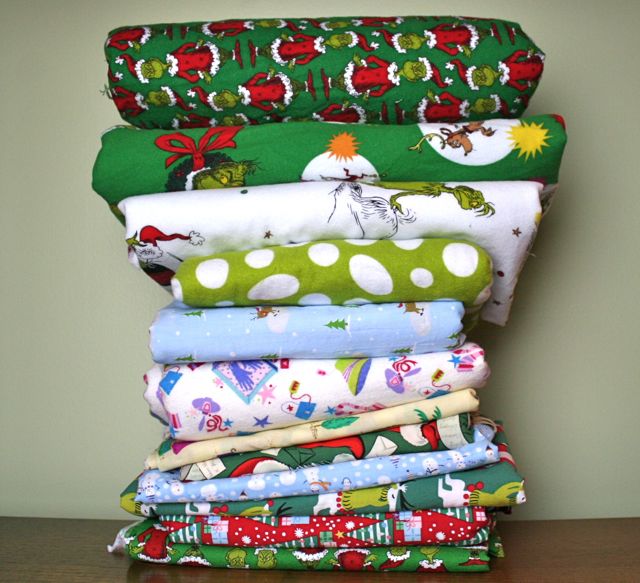 Last year, I never even got around to taking photos of the kids in their jammies, because they were too busy enjoying them!  This shot made it to Instagram, though: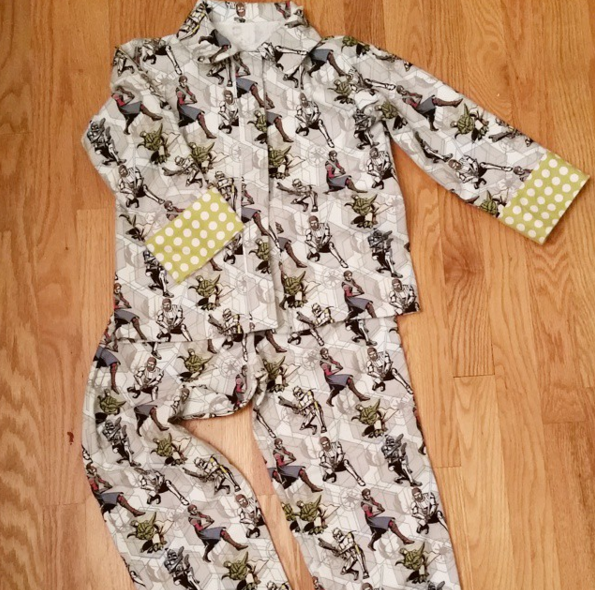 The children have worn the STINK out of these pajamas, and I almost hoped that this year I might be able to skimp.  But they insist on growing, so another set is in the works.  Maybe this year, in all the excitement, I'll actually succeed in getting a group shot!
Stockings
I made stockings for all of us over the years, some of which were successful and others that weren't.  My thrifted sweater stockings were about a 50% success, but the pattern tissue stocking I made remains one of my favorites: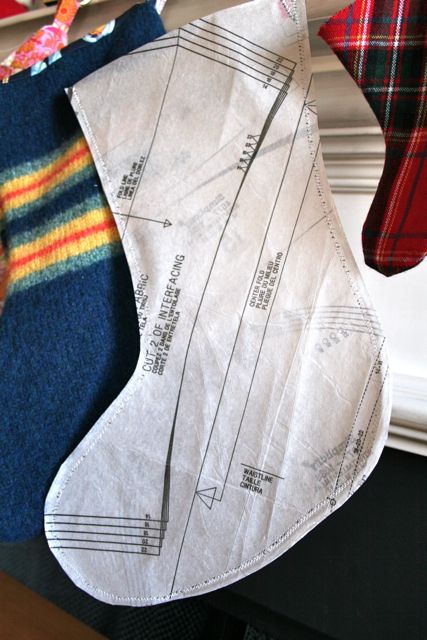 One year, we even announced a new baby with a teensy stocking I stitched up from a scrap of plaid wool!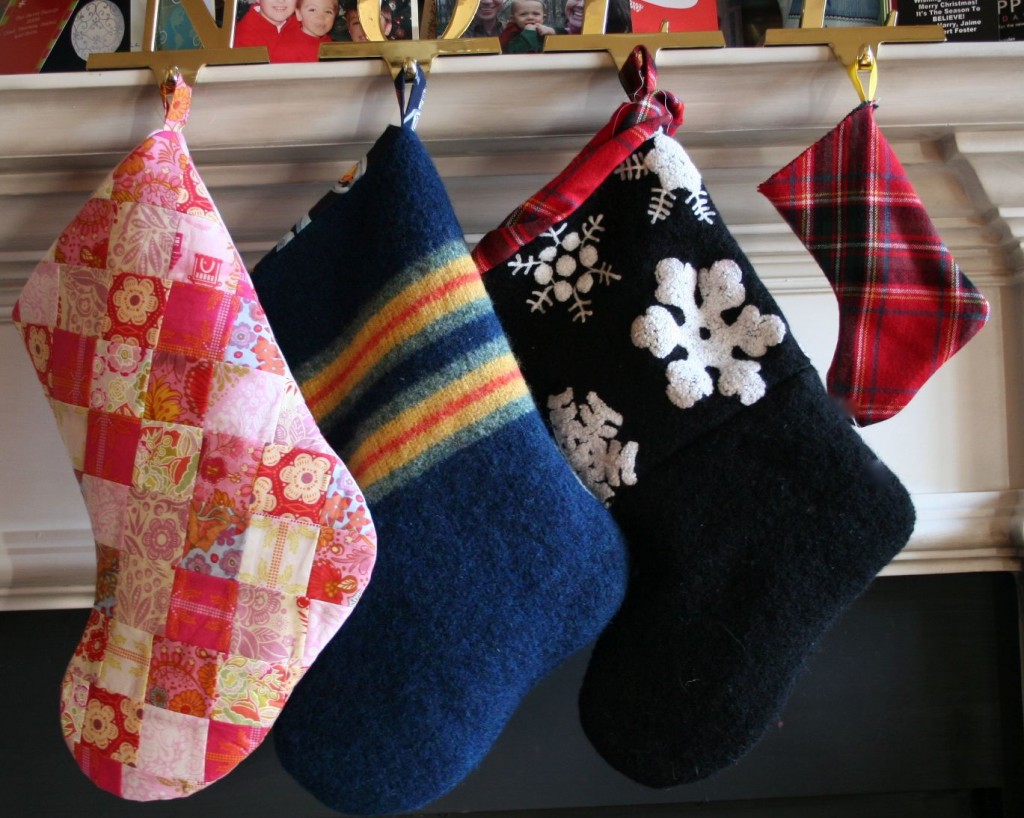 Christmas Dresses & Matching Outfits
My obsession with matching outfits frequently makes its peak at Christmas time, and this one was a favorite: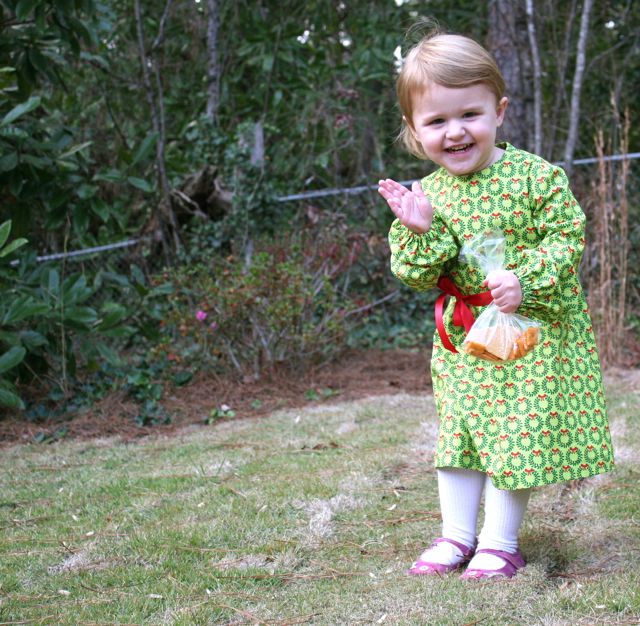 Her sister had a matching tunic, and my oldest had a skirt.  Their brother wore a shirt of the same fabric.  This may have been the year I went the most overboard–last year was a little more subdued, but never blogged.  Here they are in our 2014 outfits on Instagram: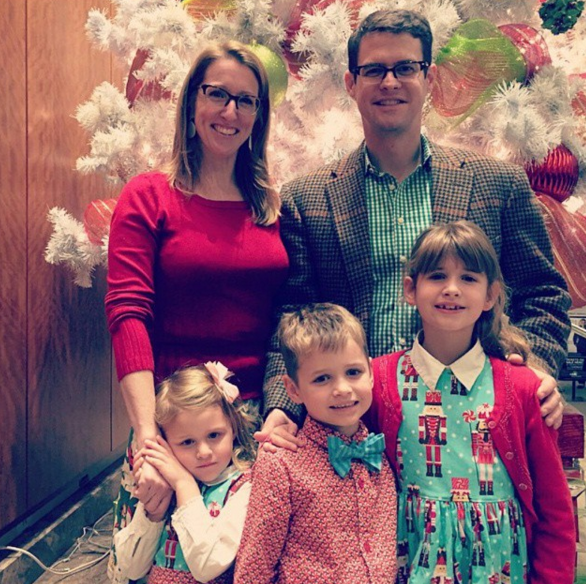 Funny thing is, I've felt criticized by folks in the past, people who either imply or outright state that my children will need therapy as a result of my matchy-matchy ministrations.  But my children, absolutely unmotivated by me in any form, chose these exact outfits for school last week and squeeeeeeezed into them, because they were feeling the Christmas spirit.  They not only don't feel pressured, they embrace the matching outfits.  Hooray, hooray!!
Not all my Christmas-specific sewing is matching outfits.  I've made party dresses for myself, like this velvet one: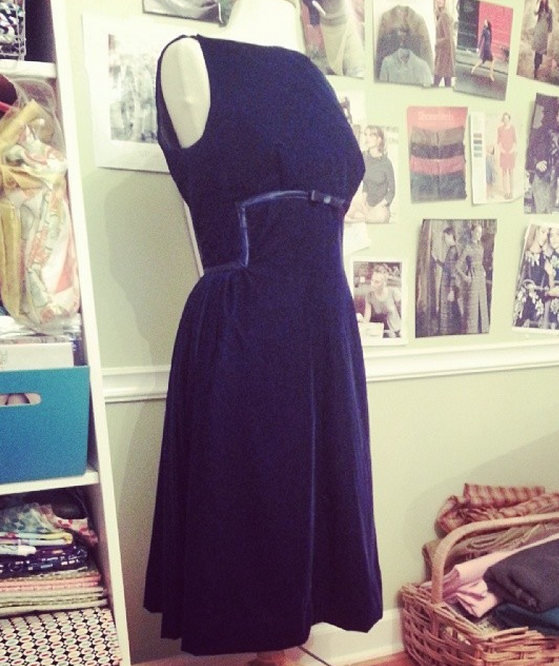 And one of my all-time favorite things I've made for the holidays was this incredible silk plaid ball skirt, which made the finals in a Burda competition: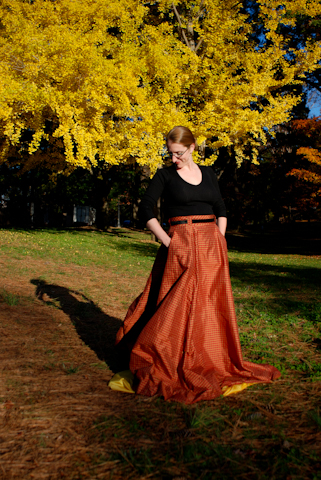 The skirt had a matching bow tie for my husband.  So I guess it was matching, after all.  Hmmmm….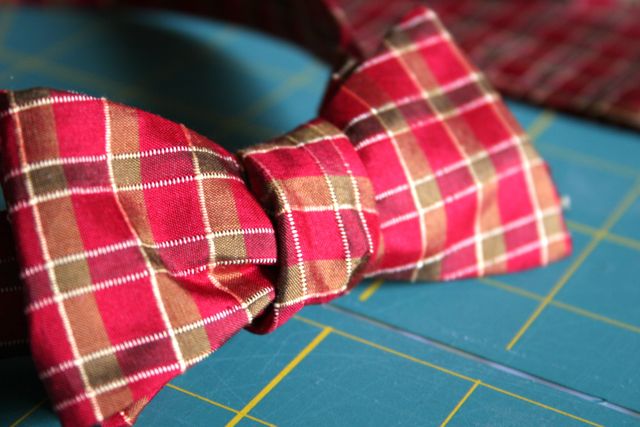 And Other Christmas Sewing
And then there are the Christmas projects that aren't clothing, either for decor or for gifts.  Like my Advent calendar, which the kids have taken charge of this year.  They get up each morning and move our paperdoll family from house to house, and I can't even tell you how moved I am by that–or how surprised I am that I feel so strongly.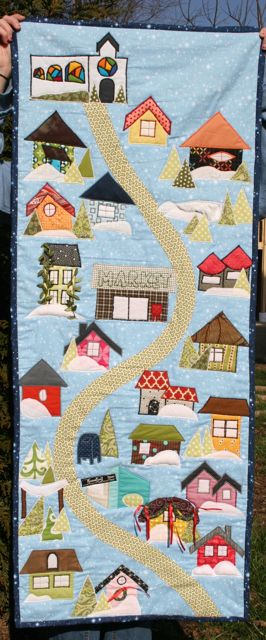 And the gifts I've made have shown up on the blog, too, from the knitted dishcloths I gave one year, to the antique quilt sections I framed in shadowboxes: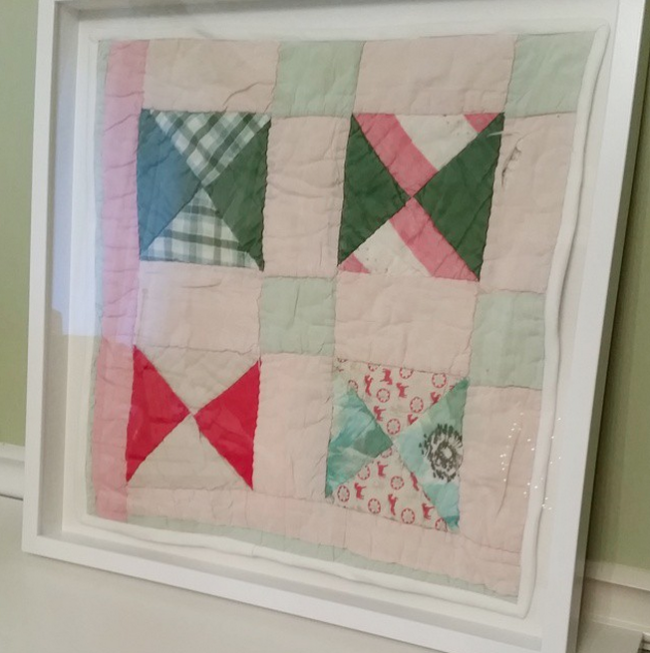 Last year, I made Christmas underpants for my husband, and he still wears them on a regular basis–holiday season or not.  This is hands-down the best men's boxer short pattern I have come across, it goes together quickly and I'm told they're quite comfortable.  Highly recommended!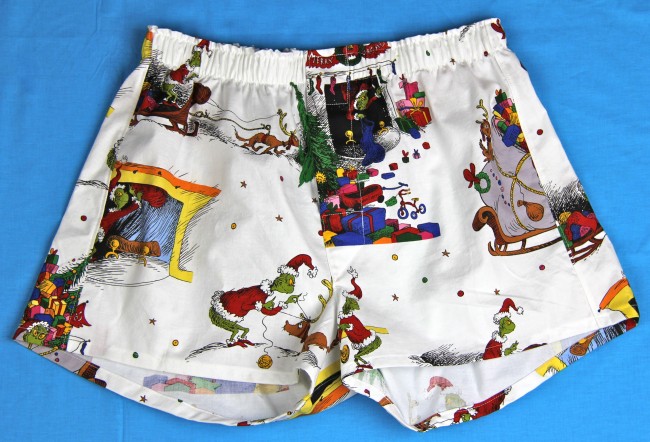 I've tried to do a men's jacket for him, too, a linen sport coat, and it remains the only project I have ever attempted to sew that remains unfinished because it scared me too much.  I don't know if I'll ever finish it, but it has become my White Whale.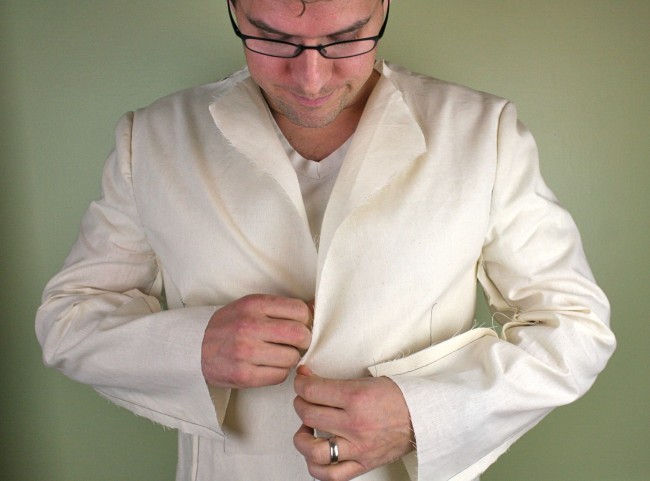 On the simpler side, a fabulous gift that we give in some form almost every year are these great hand warmers–they're fast and easy, but everyone needs them.  They're like socks: a safe gift that's personal but not too intimate, and that's well appreciated in nearly any climate (and in the tropics, can be easily adapted to a drawer sachet).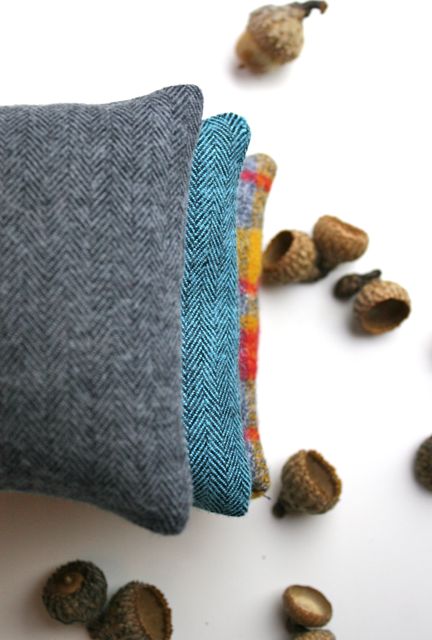 Christmas Shopping & Not-So-Shopping
One of my favorite posts I have EVER written, and one that was well-received and had me tearing up from the kind comments, was this one about how we "do" Christmas, and what efforts we make to ensure that our children grow up understanding how much we have to be grateful for.  It's hard work as a parent to fight the consumerism (and, honestly, the greed) that go around this time of year, and we're doing what we know to do as a means of combatting it.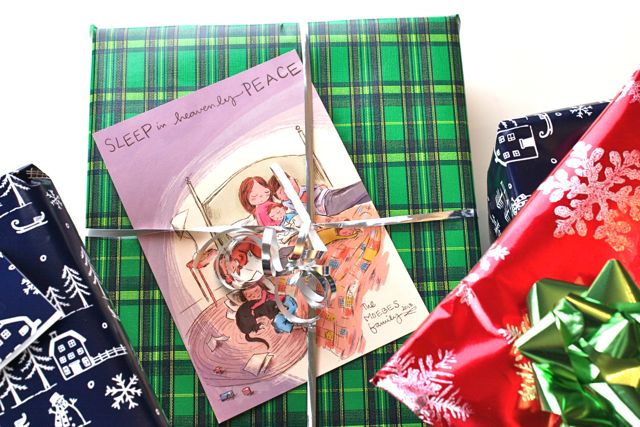 Along those same lines, we have a new tradition where we do a huge PURGE after Thanksgiving, donating outgrown toys and unused items to Goodwill to make them available for others before Christmas, and even a small yard sale that allows the children to earn cash to buy gifts for family and friends.  If they don't use it, we don't keep it–and that's part of helping them understand how much we have that we ought to see as a gift, rather than craving more presents under the tree.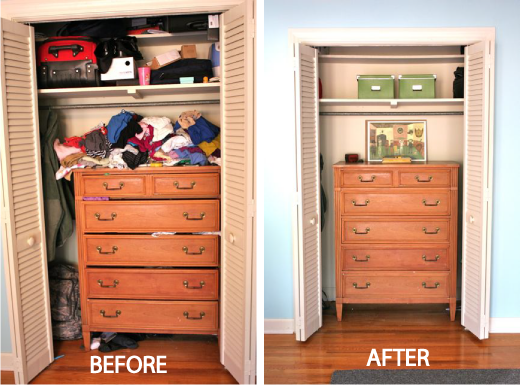 And Christmas Cards (Sometimes)
We have not been Christmas card people for very long–in fact, we've only sent them twice and this year and pushing to make it three years.  But that first one was a doozy, and we still love the custom art from Heather Ross that we commissioned.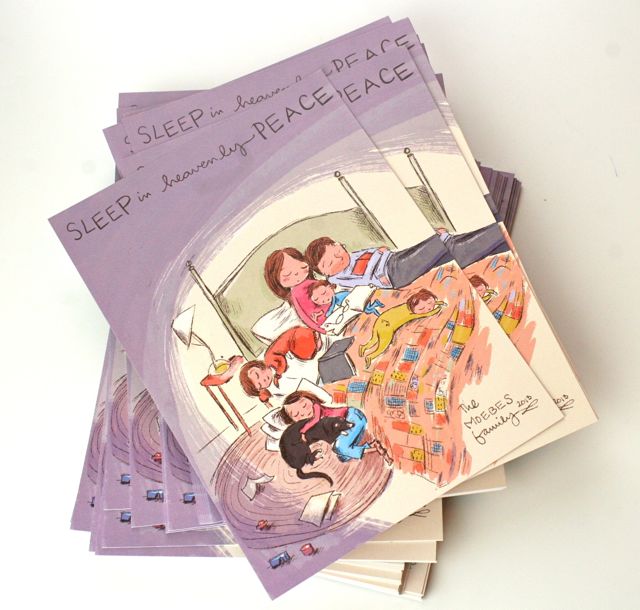 Ironically, we have gotten better about Christmas cards, but this is the first year since we were married that we failed to get a photo with Santa!  Looking at pictures from years past reminds me of how much the children have grown, and how much having small children in the house this time of year brings out the joy and the magic.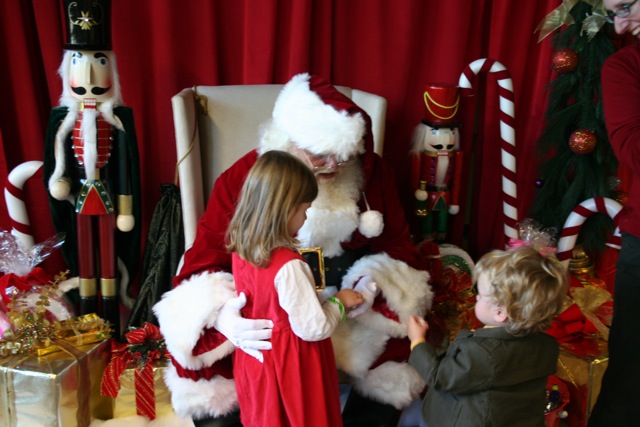 All these memories and ideas–thank you, all of you who visit me here and share them with me.  I hope that you are also taking the time this week to think back over how fast our years fly by, and to capture the memories for later.
Wishing you the happiest of holidays!