Dear heaven, I am EXHAUSTED.  I realize that it's a total First-World Problem, but I have been too tired to blog.  Seriously.  The Martha Pullen School of Art Fashion last week was intense and so fun, and I came back really in need of a loooong nap.
Just some highlights for you all: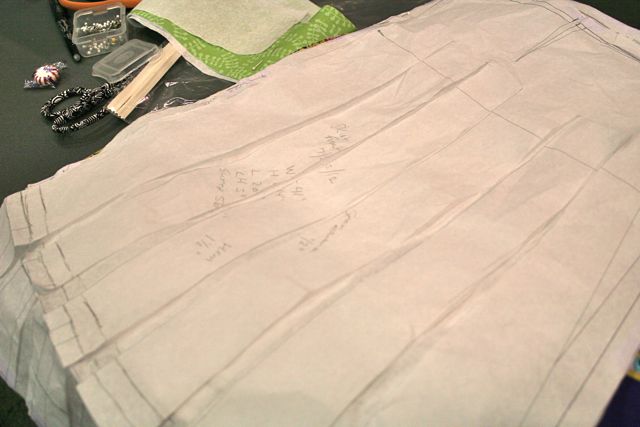 School was Thursday through Sunday, but I was also there for three "pre-day" classes.  On Wednesday, we drafted our own A-line skirt pattern and constructed a skirt with an invisible zipper and contrast hem band.  These ladies are superstars.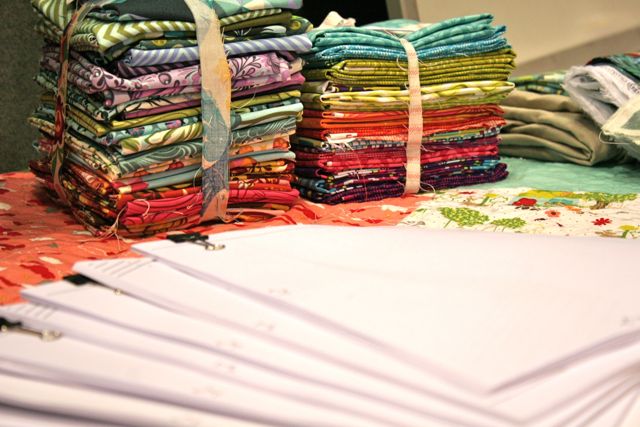 On Tuesday, we made the Tova top from some really delicious linen.  Most of the ladies hadn't worked with a pattern printed from a PDF before, so this was a great chance to do that–plus, we all finished tops that day (including me!).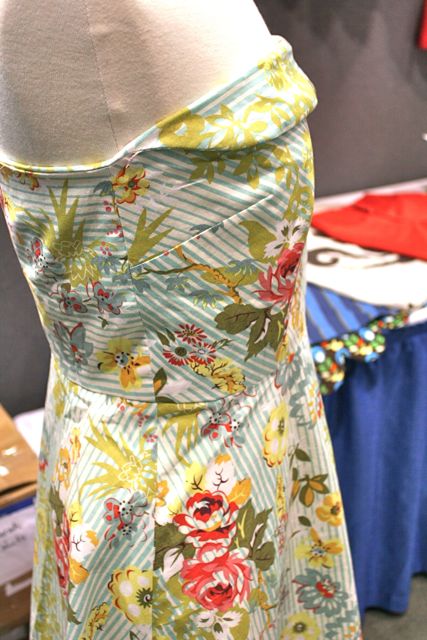 Speaking of PDF patterns, on Monday I shared with my class the new strapless dress pattern from Stitch Savvy!  (And yes, I did just sneak a pre-order link in there.  That just happened.)  These dresses ROCKED and I was SO thrilled with the results.  Everyone went home with a finished or all-but-the-hemming-finished dress, and they were seriously cute.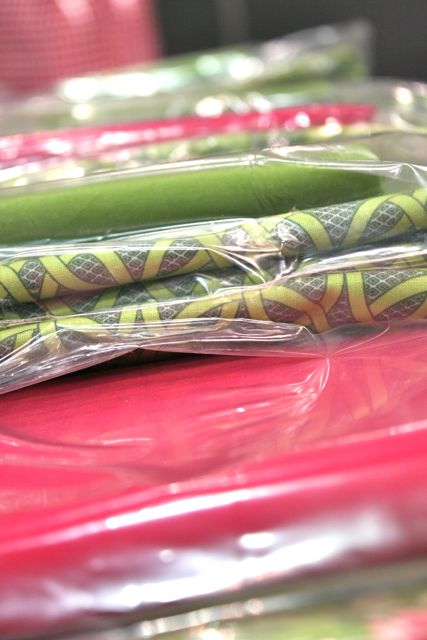 The School provides kits of all the materials needed for each project, so when students arrive, there's a bundle waiting for them with their name on it.  Zippers, buttons, hooks-and-eyes, fabric, interfacing–it's all packed up by the kit crew.  What a great way to start a sewing project, am I right?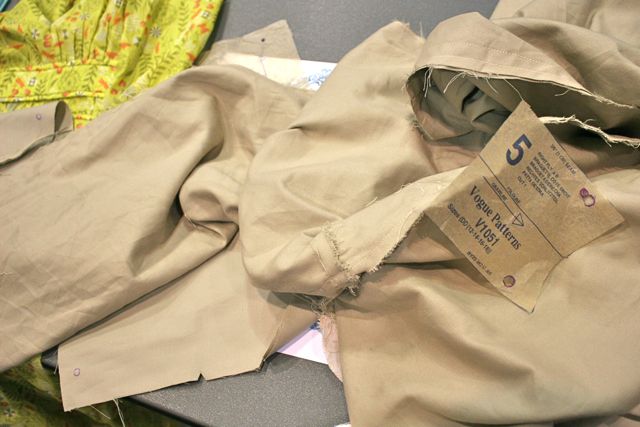 Thursday through Sunday, we worked on our Baby Lock machines and two Vogue patterns: a dress and a pair of fly-front pants.  I think my favorite part of these two days was that although we had students ranging in age from 15 to 75–really–and in all sizes you can imagine (from teensy-tiny but tallish to petite and short-waisted to tall and lean to curvy and busty), these two garments looked great on every. single. one of them.  Really not making that up–I was so pleased and excited to see that all the ladies left not just with garments they'd sewn but with something they would WEAR.  What a great way to spend a week!
The School is primarily an heirloom sewing school, and some of the projects by the other instructors were OFF THE CHARTS amazing.  The quality of the sewing and skill at this place was out of control and I came away SO impressed by what they're doing.  To a large degree, I think that heirloom sewing gets dismissed by a lot of modern seamsters–not all of us need pintucked christening gowns or care to work with lace.  But the techniques that these folks are using, and the care and skill they put into their garments, was really inspirational.  I saw some cool pocket techniques I'd never thought of, some machines I didn't know existed (did you know there was a sashiko machine??), some garment construction I hadn't seen before (for both women and children), and such meticulous work that I came back renewed and inspired to tackle some projects I've been dreaming of but haven't quite taken the plunge with.
Add to that the fact that every single person there was SO lovely and kind and thoughtful and truly dedicated to making sure it was a great experience.  Every student was enthusiastic and excited and asked great questions and was open to trying new techniques.  Every instructor was happy to introduce themselves and offer assistance.  There were just loads of cool people, and I came back with almost no voice from talking and talking and talking for eight days straight.  I can't say enough good things about the whole experience–my only complaint is that I am WIPED OUT.  It's a long week, and I need me some sleep!!
What about y'all?  When was the last time you went someplace and were so inspired when you go back that your palms itched to get sewing?  Because I see some very cool, modern pintucks and stitching in my future…