Like the Nested Fabric Buckets, my Quilted Placemats tutorial is one of the all-time most popular I've ever shared. I originally made these when our son was headed to Montessori school, because his class required they have a cloth placemat for lunch each day when they set the table.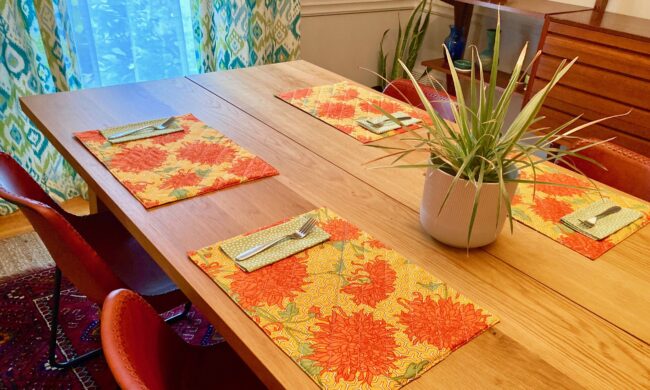 I made a set for our family as long as I was at it and had the supplies out–really, making a set of six took about the same amount of time as making one, once you calculate the sunk cost of pre-washing, pressing, and cutting the fabric.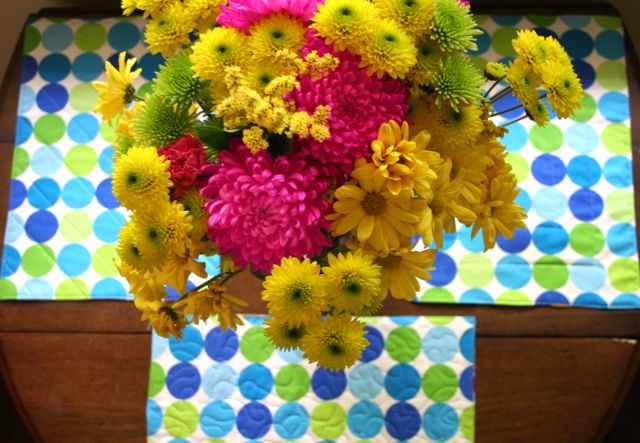 When my husband and I bought the house where we live now, I used the formal dining room as a studio space. After we finished the basement so I could expand downstairs, he wanted to eliminate the dining room altogether–but I resisted, hard. He said no one ever eats in the dining room, but for me, that was a consistent element in an otherwise chaotic childhood: we always ate at the dining room table, with cloth napkins and placemats and real dishes. That ritual was a touchstone when other things in my life were unpredictable and uncertain, and it's taken me some real introspection to uncover how the simple act of sitting at a set table for a meal gives me a sense of safety and security.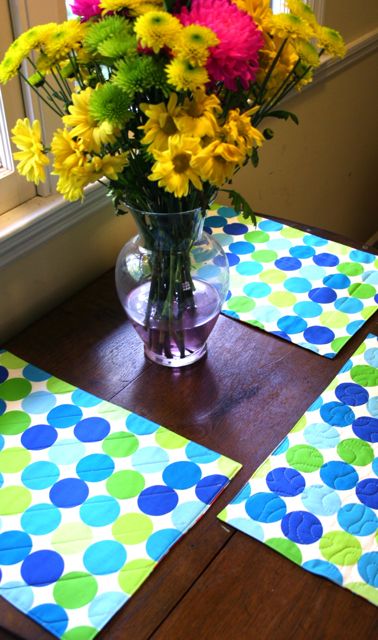 I've been reading that when we all went into Lockdown in March 2020, lots and lots of folks who didn't regularly cook at home started to, which made me think that they must also be eating at home–and together, in a way some families haven't in a long time. What an incredible silver lining, to discover how acts like setting the table or making the bed or sharing a meal can give us handles to hold when the boat is rocking.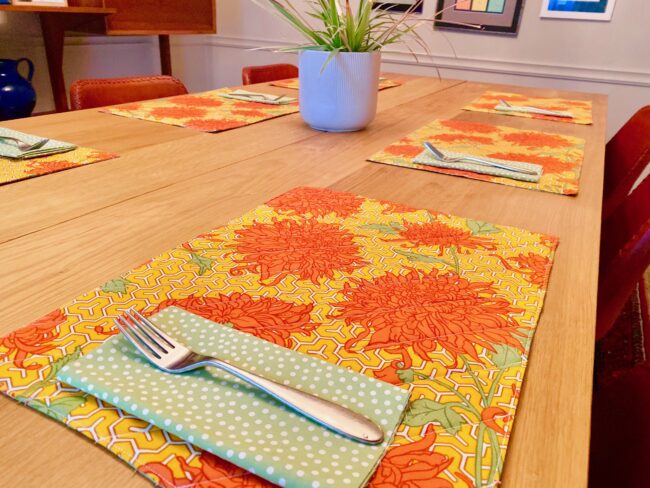 It seems like a good time to refresh this tutorial with some video, then. It's a quick, simple sew that can use as little as two yards of fabric to make a set of SIX. The batting in the middle is lightweight but will absorb the sounds of glasses and plates hitting the table, which brings a softness to meals served even in rooms that don't get used often. They launder easily–just wash and dry–and fit in most kitchen drawers for storage with NO FOLDING. Make a set of mitered napkins to match and your meals will instantly go up four notches, even if you're having food delivered.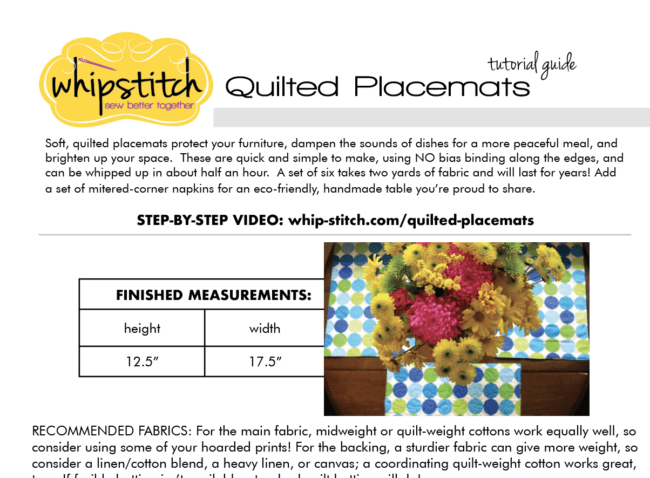 You can also download the PROJECT GUIDE as a printable PDF. It includes all the measurements and cutting instructions for making one, four, six or twelve placemats. Like all the Project Guides over at the League of Dressmakers, on which this is modeled, there's also a Quick Start page, with a bulleted list of steps–this makes is simple to save the instructions for later in case you just need a quick refresher, or have a little page of hints next to the machine if you want to watch the video first and then sew later.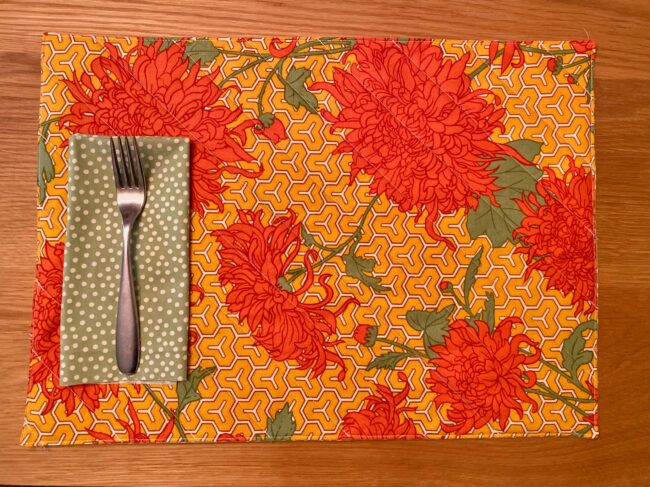 I'm adding video versions of lots of my most popular projects to the Whipstitch YouTube channel, so if you're enjoying these, feel free to subscribe there or add your name to the email list for the Whipstitch newsletter and be the first to know when new videos go live!